NORLOK - NASA/ EIT/ SOL CONNECTION?
[In-laboratory notes]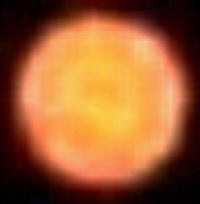 8/5/02 11:37:06 AM Pacific Daylight Time

I did a Google search on it and the term I entered was:
N+O+R+L+O+K * or "N+O+R+L+O+K" [with quotes]

THE NIBIRU NORLOK-DECODED GALLERY [strange dogleg clues from unlikely sources]

"N+O+R+L+O+K" DECODED NOTES

| | | |
| --- | --- | --- |
| 2001/11/28 19:13:48 | 1997/11/06 01:06:20 | 1996/08/02.07:24:07 |
| | | |

8/23/02 New File "N+O+R+L+O+K" appears in search:

soho.nascom.nasa.gov/sdb/soho/eit/daily_full/199805/efz_195_19980506.045454 [MOVIE]

[ALERT, these encrypted NASA files rhey might contain a virus]
exactly like that, inside the quote marks. The returns were
interesting in that there were about 8 and they all looked something
like this:
sohowww.nascom.nasa.gov/sdb/soho/eit/daily_full_queue/200111/efr_195_2
0011128.191348
... n o p k m j k l e k i l m k n h j p m o o o i p k k n u o o m l l
k p l f h m j l p p q s p t p p p l h l o k n p l o v m p x o o q q n
s m r p q u n o r l o k ...
101k - Cached
* Pulls up SETI
Also do "k+o+l+r+o+n"
[ALERT, these encrypted NASA files might contain a virus]

[KENT]: Let me mindstorm this a bit:

Could NORLOCK be anagram for Nibiru-ORbit-LocK
or Nemesis-ORbit-LocK

EXAMPLE TRACKING THE "N+O+R+L+O+K" EIT
The above search refers to the SOHO EIT on 11/28/2001 at apparently frame 19:1348

Although I have yet to isolate the single frame the SOHO EIT 195 movies are at:
http://lasco-www.nrl.navy.mil/daily_mpg/2001_11/011128_eit_195.mpg
http://lasco-www.nrl.navy.mil/daily_mpg/2001_11/011128_dit_195.mpg

LASCO movies at:
http://lasco-www.nrl.navy.mil/daily_mpg/2001_11/011128_d3.mpg
http://lasco-www.nrl.navy.mil/daily_mpg/2001_11/011128_d2.mpg
http://lasco-www.nrl.navy.mil/daily_mpg/2001_11/011128_c3.mpg
http://lasco-www.nrl.navy.mil/daily_mpg/2001_11/011128_c2.mpg

I'll examine the above movies further

Looking through my archives for November 2001 we have this URL:
indexback14.html

Which includes some powerful flares

and this story:

Mystery gas keeps heading for Sun
Linked to:
http://www.ananova.com/news/story/sm_454631.html
NOVEMBER, 2001 SOLAR DATA

11/28/01 EIT 195 CAPTURES
ANOMALY on the 11/28/02 C3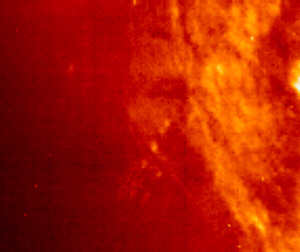 Details 11/28/01 C3 [Antares or not, seems too far North?]
Where did the gravity-wave signal come from? Prior Research, which may or may not apply:

THE NEW DARK STAR PAPER

 Nemisis theory, that the sun has a binary star
  Perturber theory
  Hazelwood´s theory based around 2001 KX76
  Sentinel´s theory 
 The recent SOri70 theory [1983 Wash Post story]
 The Paul LaViolette super wave theories
 Genesis signal, Magnetar, gamma burst theories
 Fucanelli´s Doom 
    V4641 Sgr, closest black hole in outburst
 Supernova Photographed in Earliest Stage
 SNEWS: SuperNova Early Warning System
 The mysteries "forces" in Dark Matter theories
 Dr. Dimitriev theories
  The Phobos Deimos on the loose theories
 Debris seen around the moon theories
     The Vatican Observatory, Malachi, etc.
   Matrix theory: The solar system is engineered, 
ordered, implications of design or manipulation!
[( p­(9/4p).Ln30) - F]­(2p/3) = 20  [note]
 Denise DeLisle, Beltway investigations.
ALERT: SOri70.com 
  TIME-STRETCH IN BERZERKELEY	
 ALERT:Worldwide Periodical Timeshift FORUM ARCHIVES
	

SLEUTHS, Call for help, cryptic message
Date: 8/12/02 7:22:46 PM Pacific Daylight Time

...and for those of you who think we have plenty of time still left...... NASA is now saying on their web site (www.NASA.gov) that when Planet Nibiru (also called Planet X) appears from behind the sun this autumn!! (probably viewable only by telescope) it will be a "mirage"....according to Dr. Jim McCanney an astrophysicist, who studies Plasma Physics.......things are going to get very serious, very soon.......and you still don't have your Jahenny Cures?

COMMENTS IMPORTANT: Eye Opener Planet X Scientist Interview Link 2

RELEVANT SOLAR: STRAY LIGHT REVOLVING LIGHT: C3 MPEG C2 MPEG GRAVITY WAVES
| | | |
| --- | --- | --- |
| | | SENTINEL |
EXAMPLE TRACKING THE "k+o+l+r+o+n" EITS
Dear ANON:
I have been trying to track down NORLOCK data by finding the SOHO EITs referenced on google search. Some of the data I can get from archive, the 195 EITs, seem to have hidden frames within them.
A. For example by opening:
"k+o+l+r+o+n" [reversed spelling]
Google displays
http://www.google.com/search?q=%22k%2Bo%2Bl%2Br%2Bo%2Bn%22&hl=en&lr=&ie=UTF-8&filter=0
File:
sohowww.nascom.nasa.gov/sdb/soho/eit/daily_full/199710/efz_195_19971014.071229
B. By obtaining SOHO EIT 195 for 10/14/1997:
which can be found at:
http://lasco-www.nrl.navy.mil/daily_mpg/1997_10/
http://lasco-www.nrl.navy.mil/daily_mpg/1997_10/971014_195.mpg
C. By opening this movie with Windows media player and watch the frames track by you will sometimes see the player display frame 23:58 but it is very fleeting and cannot be isolated even with the frame-spiltting software that I have.
D. On frame 23:58 is a very bright bogie at 11:00 position.
I cannot seem to grab it.
E. Once again the frame in question is: 1997/10/14 23:58
Please keep me briefed on any developments by your team. What do we do next?
Kent Steadman
In a message dated 8/7/02 9:18:22 AM Pacific Daylight Time, ANON writes:
Had the NORLOK - NASA URL site material sent to me two days ago - Aug 5. The same information you have at your site.
The "gobbledegook" configuration of lettering in the URL's is crypto. Have the right key/password and electronic descrambler device for the code, and you can get into the file(s). Add's even more of a mystery to the NORLOK situation. [Note: I have a former US gov Top Secret clearance with a crypto attachment.] The only reason NASA would be using crypto is because they have information they don't want the public to know.
A note of caution to those snooping around and/or probing the NORLOK/NASA files: A member of our group was hit with a rather nasty computer virus immediately after she left the NASA site. She has Norton Anti-Virus; Norton says the bug is new, possibly a trojan - they are still working to get the bug out of her computer, or at least to quarantine it where it won't spread or do any harm.
Sent this message to Oleg in regards to NORLOK: "First, my name is ANON. I own, moderate, and run an internet discussion and information group, which has members from across the world in it. Most of the members are lay persons, but we do have a number of serious researchers, authors, and a couple of physicists who are associated with the group. One of the subjects that the group covers extensively, is Planet X.
We need some help. By helping us with this information, you will at the same time add a degree of creditability to your story, and your photos. As a scientist and a researcher, I am sure you can understand the importance of this request. We are not out to debunk the NORLOK photos, rather, we would like to help prove the photos authenticity. With your cooperation and help, we may be able to do just that.
What we need to do this, are the coordinates of pics & star field, so that we can locate the star background stars. In addition, we need more photos to set the orbit of the planetary object."
Oleg has thus far not responded.
MIDRIFF BULGE
| | |
| --- | --- |
| | Satellites reveal Earth's midriff bulge expanding |
Date: 8/5/02 8:26:30 PM Pacific Daylight Time
Dear Kent, Here is an interesting tidbit for you, including a link. You may already have this. If so, disregard. Apparently, the Earth is changing shape with concurrent equatorial region seismic activity.
Satellites reveal Earth's midriff bulge expanding
Here's my spin, pardon the pun.
A decrease in the rotational velocity(axial spin) of terra firma = decreade in overall centrifugal force = return to more spherical shape?
What is trigger mechanism? Approach of PX. A local newspaper goes so far as to suggest geomanetic" core slosh". Weird huh?
NOTE: (NASA) Intelligence Oversight Committee
Big asteroid to be close enough for binoculars
-----------------------------------------------------------------------------
8/9/2002 1:35 AM
Kent,
I am not sure if this is the same thing that the guy was talking about on NORLOK or not but I found it at http://www.astronautix.com/ by clicking on "DATA DOWNLOAD" "RUSSIAN ENGINE DATA" & they are talking about a planet found Jul 25 1991 by Russia, I think.
It´s in "JOHNATHONS SPACE REPORT". A long page. Might want to do a search on that page for planet... which you probably already knew.
The whole page is pretty weird & I am sure I did not understand it all as I am tired now & it´s getting late.
Anyway, it says the following copy & paste...
Congratulations to my old pulsar hunter friends at Jodrell for the discovery of the planet around PSR1829-10; it´s probably too much to hope HMG will be inspired to fund British radio-astronomy a little less parsimoniously. (I havent seen the actual paper yet, Nature takes a long time to get to Alabama).
___________________________________
|Current STS status: |
|Orbiters |
| |
|OV-102 Columbia OPF Bay 2 |
|OV-103 Discovery OPF Bay 1 |
|OV-104 Atlantis LC39A |
|OV-105 Endeavour VAB Bay 2 |
| |
|ML/ET/SRB stacks |
| |
|ML1/STS-43/ET/OV-104 LC39A |
|ML2 |
|ML3/STS-48 VAB Bay 3 |
-----------------------------------
N.B. Information in this report is obtained from public sources and does not reflect the official views of NASA.
SEE DISAPPEARING PLANETS
MORE:
http://www.krugosvet.ru/articles/90/1009056/1009056a3.htm
Translated
http://www.translate.ru/eng/url/tran_url.php?&autotranslate=true&referer=&first=1&url=http%3A%2F%2Fwww.krugosvet.ru%2Farticles%2F90%2F1009056%2F1009056a3.htm
http://www.translate.ru/eng/url/tran_url.php?&autotranslate=true&referer=&first=1&url=http%3A%2F%2Fwww.krugosvet.ru%2Farticles%2F90%2F1009056%2F1009056a4.htm

Pulsar Planets
* In 1991, two groups of pulsar astronomers reported the impossible.
*A British group led by Australian Matthew Bailes discovered that the pulses from pulsar PSR1829-10 were oscillating in period: alternating between arriving too frequently and arriving too slowly.
*An American group discovered the same for pulsar PSR1257+12.
*The first group had stuffed up (their planet was actually an error in their computer code) but the second group's result was real: PSR1257+12 actually does have two planets orbiting it! Their combined gravitational pull makes the pulsar wobble back and forth slowly, affecting the arrival times of its pulses!
Previous slide Next slide Back to first slide View graphic version
The Search for the Extrasolar Planets: A Brief History of the Search, the Findings and the Future Implications
70 VIRGINIS
Using doppler shifts to measure radial velocities, Marcy and Butler (1) strongly suggest that a giant planet is revolving about 70 Virginis , which is a star similiar to our Sun. It lies approximately 80 light years from Earth. Iodine lines were used as a base reference point to measure the doppler shifts. They made a total of 39 observations of the star spanning an 8 year period (1988-1996). According to the velocity curves they amassed, they feel that the planet has a mass of between 6.6 and 9.0 Jupiter masses, an orbital period of 116.6 days (amount of time it takes for the planet to revolve around its sun), an eccentricity of 0.40, and an effective temperature of approximately 90 degrees Centigrade (363.15 K). Because of its temperature Marcy (2) suggests that this planet may have oceans, and precipitation in the form of rain. In addition, the planet has been calculated to be 0.43 astronomical units from its sun (70 Virginis) (3)
Because this newly discovered planet is so massive there has been controversy as to whether this is a planet or a brown dwarf. Boss (4) contends that it cannot be a planet. This is based on the fact that a massive planet, such as described above, would not have an eccentric orbit as described by Marcy and Butler; massive planets would have circular orbits such as Jupiter and Saturn. (This is due to the way planets form in relation to the way stars form). In essence, Boss argues that the planetary body around 70 Virginis must be a brown dwarf; albeit a small one, but a brown dwarf nevertheless. There seems to be general agreement among the astronomical community that indeed a planetary body and/or brown dwarf is orbiting 70 Virginis.
ARCHIVES: CONTACT: 70 VIRGINIS