© Copyright February 2002

BLACK MOON SAUCER AND BLACK HELICOPTER

This black object flies in from space on the sony digital tape- sony digital cameras, slows up very fast, then crosses over the surface of the moon

THIS RESEARCH IS ONGOING

MENU

Animation

<Lunar UFO

REVOLVING UFO NEAR THE MOON
LUNAR SIGNAL UPDATE
Date: 3/23/02 9:47:01 AM Pacific Standard Time
Hello Kent, I have uploaded a .9 hz signal file taken from a six hour data recording on the 21st of March. As you can see, instead of a steady carrier, there is now what appears to be some type of modulation. http://www.elfrad.com/nine02.htm Sound File
Take care, Charlie, ELFRAD
IMAGED BY RAY (email for contact info)
All images ©Copyright February 2002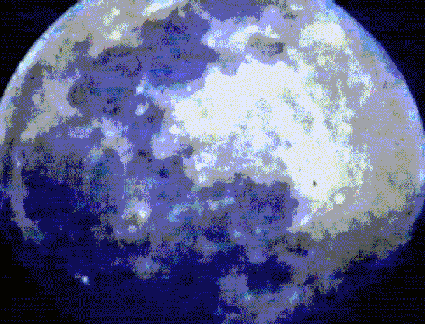 Date: 2/27/02 11:44:22 PM Pacific Standard Time
UFO: This black object [above] flies in from space on the sony digital -tape sony digital cameras, slows up very fast, then crosses over the surface of the moon. When it is finished crossing right to left over the moon it seems to follow the moons curve where then you can see it again. I realized what it is doing is going back into deep space. These shots I am sending you are really nothing compared to how it looks on the digital tape. I filmed this in Stanton California.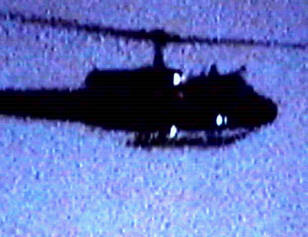 HELICOPTER: I filmed this in Stanton, Southern California. As it flew by the light below shoots up. Please note the look of the helicopter--all black no markings


Interesting Movies from STRS-80


THE FOUR HORSEMEN OF THE APOCALYPSE
An Answer To The Threat of 76P And The Plight of Phobos
by Ray Ward & gary d. goodwin
Date: 4/18/02 10:03:22 AM Pacific Daylight Time
Kent, Gary Goodwin here of THE MILLENNIUM GROUP. Over the past months we have been working on the 76P/Mars thing and have written up our work and ready to go live with it. This a.m. for some reason I thought I would check out Orbit and found the moon pics of the UFO. We have similar findings with images.
Astronomers Spy Unregistered Satellite: it is 50 meters wide and orbiting the Earth but it doesn't show up on any of the lists of satellites registered with the North American Aerospace Defense Command (huge for a spy satellite, especially since the total size of the *completed* International Space Station isn't going to be much more than twice this size (the Zvezda module on the ISS is only 43 *feet*, or less than 1/3 the size of this supposed spy sattelite)

THE HAUNTED SUN


RECENT SOLAR HARPY

ARCHIVES: SOLAR ROGUES