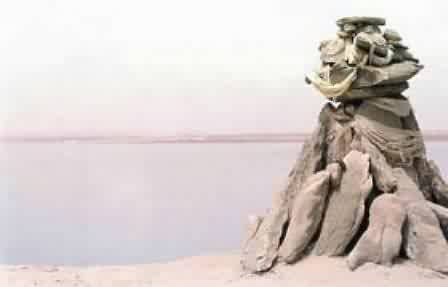 Signs of Prehistoric Man Found on Qinghai-Tibet Plateau Ruins of Qijia Culture Discovered in Qinghai
Ancient Oven Unearthed in NW China
EDITOR: Qinghai pyramid-mound reminds me of Peruvian pyramids near the tomb of the Lord of Sipan 2 3 4

Chinese Pyramids 2 Harvard

| | | |
| --- | --- | --- |
| | | DROPAS: In 1995 China released the following news report about us: "In the province of Sichuan, which lies on the eastern border of the Baian-Kara-Ula mountains, 120 people of a previously ethnologically unclassified tribe have been discovered. The most important aspect of this new tribe is the size of its people: No taller than 3 ft. 10 in., the smallest adult measuring only 2 ft. 1 in! This discovery might be the first hard evidence on the existence of the Dropa/Dzopa - a people whose predecessors are said to have come from outerspace." |

HYPERMYTH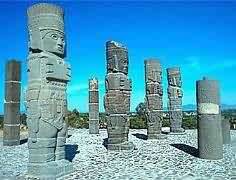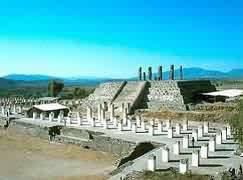 BARDSQUILL: hulllooooooooo
BARDSQUILL: Unusual Gamma-Radiation Event
Alchemike: source???
Alchemike: sol?
BARDSQUILL: dunno yet, gettin speculation that a neighbor galaxy went extreme and the vibes are just starting to wash us.
Alchemike: hmmm...
BARDSQUILL: the ol planetophysical jig?
Alchemike: wouldn't be in the direction of v4641 sgr???
Alchemike: Sagittarius???
BARDSQUILL: looking
Alchemike: or maybe scrpio???
BARDSQUILL: quasar-like core of spiral galaxy PG 0052+251
http://www.etheric.com/GalacticCenter/Galactic.html

BARDSQUILL: also:
(right). Infrared image of the Galactic center radio-emitting source Sagittarius A*

Alchemike: got it
BARDSQUILL: Gamma Ray Bursts and the Hopi Prophecies
http://www.handpen.com/Bio/bursts.htm

Alchemike: check this out...
Alchemike: http://www-scf.usc.edu/~mfoley/Inanna/descent.html
Alchemike: In myths, whenever Inanna (Maya) interacted with this Pillar she put on the coat, the hat and the other garments she is wearing in this statue. The 'hat' is no ordinary helmet. It is called the Shugurra helmet. According to Sumerian scholar Zecharia Sitchin, Shugurra translates as "that which makes go far into the universe."11
Alchemike: What kind of a helmet is this?! Inanna also wears a heavy full-length coat and other garments. This robe is blue, the color of the sea. It is called the PALA garment or 'ruler's garment'.12 She has a cluster of blue stones gathered around her neck and throat area. Two straps run out of the TET, a box of rectangular shape on the back of her neck, and run across her chest.
Alchemike: In Egypt, Maya and Yama were known as Isis and Osiris. They were the original divine couple who
planted and tended the Egyptian Garden of Creation at Abydos, Egypt. The golden Pillar of God was known as the TET or Djed Pillar of Osiris. The TET buckle worn by Inanna linked her outfit with the TET Pillar. The box is joined to her helmet, the Shugurra, by another strap. This box is apparently quite heavy, as evidenced by the straps. A hose is connected to the base of the box by a circular clasp or buckle. Two identical 'stones' adorn her shoulders.
Alchemike: According to Sitchin, no one has been able to explain the nature of Inanna's strange ensemble of coat, hat and other garments. Why is it worn in conjunction with the Pillar? Is it some form of ancient virtual reality system that assists one in transforming themselves in order to go far into the universe? If so, what is this ensemble doing on the body of a 4,000 year old statue?
Alchemike: ok...sorry...now back to the quasar...
BARDSQUILL: Sitchin took his students into a museum in Philly, allegedly showed them a huge headdress, said it was Anunnaki queen
Alchemike: linguistically speaking, SHUGURRA resolves to SGR-A
Alchemike: Sagittarius A...the galactic core
Alchemike: the shugurra helmet was used to make the trip to the core...
GODS OF THE GOLDEN TEARS "Some time after 4000 B.C. the great Anu, ruler of Nibiru, came to Earth on a state visit.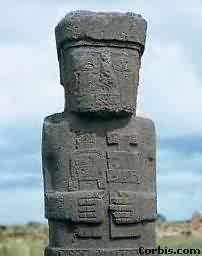 TREASURES FROM THE ROYAL TOMBS OF UR

FORUM 2 I just read the post on the book "The Third Eye." Last summer I attended a Zecharia Sitchin seminar in Philadelphia. Mr. Sitchin took the attendees to a nearby museum. There were housed some Sumerian artifacts. Before we journeyed to the museum, Mr. Sitchin told us that thousands of years ago one of these Annunaki gods died on this planet and was buried. He said that was very remarkable since the have such long life expectancies compared to ours. At the museum Mr. Sitchin pointed out this GIANT gold headress worn by this "goddess." We were all stunned at the size of it - nearly three times the size of a human head.

Lady Puabi wore an elaborate headdress of gold leaves, gold ribbons, strands of lapis lazuli and carnelian beads, a tall comb of gold, chokers, necklaces, and a pair of large, crescent-shaped earrings. Digging up the Past Raging Question
Was space travel actually astral travel? Australian teleport breakthrough 2 It is a long way from Star Trek, but teleportation - the disembodiment of an object in one location and its reconstruction in another - has been successfully carried out in a physics lab in Australia.

BURIAL MOUND OF QUEEN OF SACAE FOUND IN UZBEKISTAN
Were the Saxons descended from the Scythia SACAE
AN ANCIENT PEOPLE?
| | |
| --- | --- |
| | China Mummies: TaklaMakan = Cherchen = Ürumchi = Tocharians |
I watched the NOVA film on the mummies. It showed Caucasian and Mongoloid mummies buried side by side. Everybody seem to be very curious, and yet they do not seem to notice that Caucasian and Mongoloid Uyghurs live side by side today.
| | |
| --- | --- |
| | A find of Bashkir scientists contraries to traditional notions of human history: stone stabs which is 120 million years covered with the relief map of Ural Region... The map contains civil engineering works: a system of channels with a length of about 12,000 km, weirs, powerful dams. Not far from the channels, diamond-shaped grounds are shown, whose destination is unknown. The map also contains some inscriptions. Even numerous inscriptions. At first, the scientists thought that was Old Chinese language. Though, it turned out that the subscriptions were done in a hieroglyphic-syllabic language of unknown origin. The scientists never managed to read it… Other finds |
| | |
| --- | --- |
| | Here's all the links related to that Bashkiria 120 million stone slab |
A series of 14 sequential human footprints on the same platform with at least 134 dinosaur tracks
Unusual stone structure found in the East Oklahoma
Date: 5/5/02 12:13:08 PM Pacific Daylight Time
When I read the attached article on your page I was reminded of what happenend to the site where Kennewick Man was discovered: the Army Corp of Engineers dumped several tons of rock on it. The bank on that section of the Columbia River needed shoring up was their excuse. Don't bother trying to find anything else at that site.
Date: 5/5/02 8:53:37 PM Pacific Daylight Time
For any individual, group, or organization to control the past it must first manipulate it, hide it, or obliterate it. Too many land claims and titles to personal property (the foundations of the one world religion: capitalism) could be challenged if the complete and accurate past were known by the hoi polloi; too many challenges to scientific and religious dogma; too many reasons to expand consciousness and personal spirituality as opposed to group lock step. The sheeple feel much more secure when the power elites have the wool pulled down over their eyes.
Lee Brown, Cherokee (Excerpts from a talk at the 1986 Continental Indigenous Council, Fairbanks, Alaska)

CAPTAIN KENNEWICK
A clay model of the head of Kennewick Man, based on a 9,200-year-old skull found in July 1996 in a park along the Columbia River in south-central Washington, is shown at Columbia Basin College, in Richland, Wash. The U.S. Department of the Interior will release results, Thursday, Jan. 13, 1999 of radiocarbon-dating on Kennewick Man, along with its decision on whether to classify the human remains as Native American under federal law. Whatever the government's conclusions, the results are likely to be disputed in this contentious case involving one of the oldest and most complete skeletons found in North America.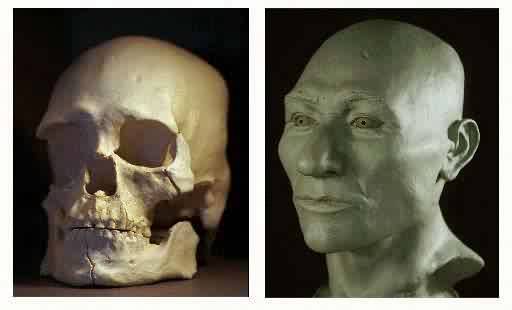 VOYAGERS THROUGH THE WORLDS?
DO WE SEE THE ANCIENT TECHNOLOGIES STILL AT PLAY?

PACIFIC PULSE SCALAR RINGS

UNDERWATER PYR

PACIFIC PULSE SCALAR RINGS

UNDERWATER PYRAMIDS

MILK HILL SPINNER

ATLANTIS FOUND WEST OF CUBA?

BURIED GIANTS
Strange Revelations and Secret Texts Seekers Archaeologists Discover Ancient Tomb Imhotep?
Sunken City Off India Coast -7500 B. C.?