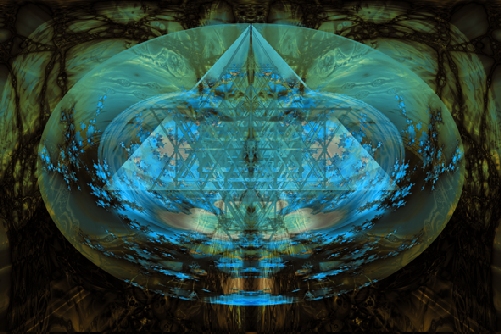 SEA TEMPLE All rights Reserved, Walter Bruneel
FROM Surface of the Earth, 2 minute color relief images, interesting area slightly enhanced
Topography of the earth on the sea bed floor.
Due west of the CA-OR border exists a cluster of interesting underwater pyramidal-type structures.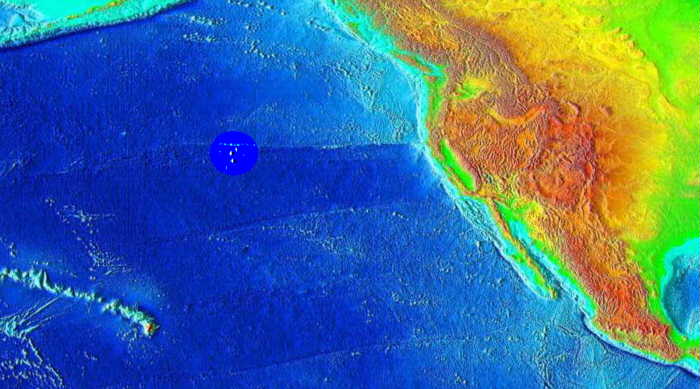 First ZOOM-OUT overlay of GOES Satellite image upon NOAA imagery
The GOES Satellite image (from the 3D perspective of the curved earth) does not match the lengths and depths of the tract represented by the NOAA/NGDC 2D flat plane images; however eyeball approximations can be made.
Zooming in the GOES and NOAA, the image-registration seems to move around somewhat.
When overlaying the NOAA/NGDC higher resolution topography map of the ocean floor with the 12/07/01 GOES Satellite anomaly, using the artist's eye to adjust for 2D flat plane-to-3D surface distortion, and using the peaks of the Hawaiian Islands for registration it appears that the pyramid-like structures might possibly correspond with the center of the radiating GOES ring. Verification would require additional comparison of NOAA/NGDC with GOES-10 plotting information as well as more advanced geometry calculations.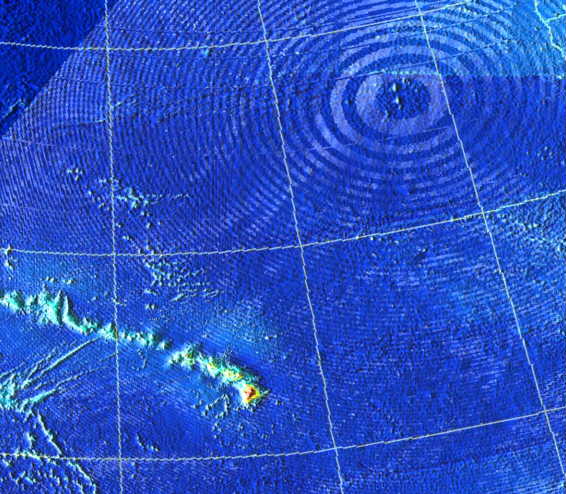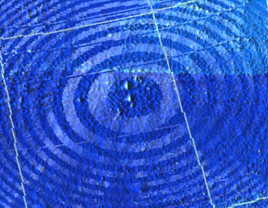 COMPARISON WITH GIZA
| | |
| --- | --- |
| Pacific Pyramids [rotated 180 from above] | Giza |
| | |
INCOMING OBSERVATIONS
Sent: Tuesday, December 25, 2001 11:47 PM
Gentlemen and Ladies,
I am jumping the gun a bit but this is too good to hold. For the last 48 hrs, two of our crews have been working in Bathyscaphs in 2600+ Ft of H2O at a point 250 nautical miles SSW of Pico and NNW of Madeira See Below and Triangulate:
http://www.sitesatlas.com/Maps/Maps/701.htm
We have found 9 Clusters of Structures, Jane's Temple Complex, The Temple Complex shown by Kent at Mr. Unknown country's sight ( pacific_anomaps.html ), a 30 meter tall statue of Poseidon perfectly preserved, the Temple Plaza and quadrangle--the whole Shmear. Pics sent in Downloaded File format, Impossible to transfer--jammed from an unknown but near-proximity source. Plus wall carvings and Tablets refering to a colony NoWest of the Yucatan (about in the area Paulina Zalitsky is working. We are preliminary but ecstatic at this time. Kent, publish as you wish and add links as you can.
2001 12 26 01:22:25 UTC 40.68N 29.38W 10.0 kilometers 5.1 AZORES ISLANDS REGION
EDITOR: Artifact divers of the world, PLEASE SEND PICS!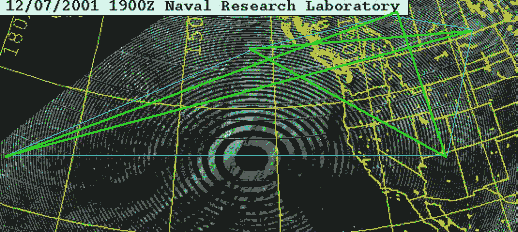 Date: 12/10/01 8:05:40 PM Pacific Standard Time

Did you see the resonant pulses in a pentagonal shape around the main scalar pulse from the picture on your site? Of course you did...:=) Now take a look at http://www.cira.colostate.edu/Special/CurrWx/G10nhemi40.asp

Interesting cloud structure swirling from the main sight to where one of the resonant pulses was located. Uncomfortably close to Dulce, NM for my taste. Timestamp is 11 Dec 2001 3:30:15Z 10.7um Goes 10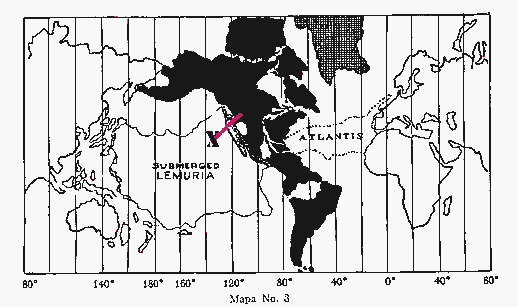 Date: 12/10/01 10:38:50 PM Pacific Standard Time
Hello Kent, A small map for ya from the book "Lost Continent of Lemuria" by Cerve Wishar (in Spanish). A GREAT read if you grok Spanish, full of unusual insights that simply aren't found elsewhere. A nice backdrop to Churchward's multi-volume works on Mu. I added the X (for the locale of the 3 pyramids) and the line as a corresponing connector to the 3 inland Pyramids. Oddly enough a short time ago, a group of confederated tribes sun dancers "activated" these inland mounds...yep, you guessed it, the same frigging day you began posting this material! Coincidence.., probably, but tantalizing nonetheless. (Plus, what a tale the activation was/is, too cool indeed.)
There's a couple of more curious maps in the book, let me know if they'd be handy, I'll send'em along. Elsewise, I'll not bother ye further. Yer on to something here with this underwater pulse-pyramidal thing, probably will have far reaching impact for those who can SEE. KEATING 2
WOVOKA SPIRITUAL MOVEMENT TAKEOVER AT PINE RIDGE
Sacred site fallen into questionable hands 2 3 4
| | |
| --- | --- |
| | ... |
New images of Knowth at www.knowth.com/knowth-images.htm
The Return of Thoth & The Atlanteans
OTHER PENTAGRAMS: I have been noticing how the earth seems to be resonating between "pentagrams" and "hexagrams". I have been drawing on the weather maps these fractaling structures I see within this wierd and wild grid.
PROPHECY FOUND EMBEDDED WITHIN AN ILLUSTRATION?
BARDSQUILL: this illustration getting me in remote-thinking again
BARDSQUILL: those rings might happen periodically
FRIEND: why???
BARDSQUILL: just that my emailer grabbed them this time around
BARDSQUILL: maybe been watching the pulse down there
FRIEND: hmmm...
BARDSQUILL: got to get ahold of the illustrator of that book cover.
ARCHIVES
ATLANTIS CUBA ELTANIN ANTARCTIC ANTENNA VOSTOK YONAGUNI FORGOTTEN CITY
BREAKING NEWS: ARTIC ERUPTION: MAGMA POURING FROM CENTER OF EARTH
ATLANTIS FOUND? Explorers View 'Lost City' Ruins Under Caribbean