COMMENTARY GALILEO IMPACT
YOWUSA: Could NASA Use Galileo to Create a Jovian Nagasaki? This particular risk falls in that category of highest severity, it has to be looked at. Its chance is minute, but no matter how small the risk, its consequences are so severe and all-encompassing that we must not ignore it! Jacco van der Worp
9-11 2000 Mysterious message, re: nuking Jupiter: You may not realize how right you are. However, brace yourself, the changes are only just beginning. Do not fear however, the "EXPERIMENT" as you call it is not over, it will continue. The only thing remaining to be seen is the way in which you humans handle the coming times. Look to Mars, and the red storm of Jupiter as well. You will be amazed at what you discover.--ANON
Forthwith it is not the bounds of the ancient Gods to be determined, but the bounds of man. Are we humans reaching out into the universe with good conscience, bad conscience, or no conscience at all. When Galileo plunges into Jupiter, ignition or not, then is the time to intensely watch. --Kent Steadman
TELLER CLUES Edward Teller, 'father of H-bomb,' dies*

.

.

.

Teller and the Super Bomb: The first day, Teller described his proposed design, which came to be known as the "classical super." Although details remain classified, Teller´s basic concept was that an atomic bomb, might produce enough heat to ignite deuterium (an isotope of hydrogen). Teller proposed putting a fission bomb at one end of a long pipe full of liquid deuterium. According to the theory, the atom bomb would heat one end of the pipe sufficiently to start a burning wave in the deuterium that would proceed down the tube.

The "George" Test Ironically, while the preparations for "George" were underway, mathematician Stanislaw Ulam came up with a breakthrough for an actual hydrogen bomb design. He realized that rather than relying on heat, as the design for the classical super did, to initiate a thermonuclear reaction, the enormous flux of neutrons emitted during the explosion of an atomic bomb could be used to compress the deuterium and tritium causing a fusion reaction. The "Bravo" Test Baker Test Video

Unlike fission bombs, which rely only on nuclear fission, and which can achieve explosions equivalent to thousands of tons of TNT ("kilotons"), the power of an H-bomb or thermonuclear weapon has no practical limit -- it can be made as powerful as you want, by adding more deuterium/tritium to the second stage.

ARCHIVED: Edward Teller Advocates release of UFO information

*Too bad that old vamp, Doc Strangelove, ain´t still around to behold it all. Probably has an exhausting assignment in Hades--Kent

D on Jupiter Another difference is indicated by the presence of deuterium (D) on Jupiter. This heavy isotope of hydrogen has disappeared from the Sun as a result of nuclear reactions in the solar interior. Because no such reactions occur on Jupiter, the ratio of deuterium to hydrogen there should be identical to the ratio of those isotopes in the cloud of interstellar gas and dust that collapsed to form the solar system 4.6 billion years ago. Since deuterium was made primarily in the "big bang" that has been postulated to have begun the expansion of the universe, an accurate measurement of deuterium/hydrogen on Jupiter would allow the calibration of expansion models.

MULTIPLE STARS And PROBLEM of JUPITER the control behind a condition of magnetic activity of Jupiter will allow to forecast time of its turning into an star.

<
Have no idea about the effects, but it´s happening, human garbage, our most poisonous garbage, hurled into another world. I suggest an ongoing observation, ignition or not: progressive effects (like a virus) Also include a watch on Sorcerer karma damnit! The worlds are connected. NASA ought to have their butts kicked and I don´t mean that metaphorically. Bend them over and field-goal them over their nefarious labs and into the unemployment line!--Kent

ARCHIVES: MARS NUKED?
MALIN LATEST FACE [top-left panel]

Hi-res version central ridge and right side of mound are of a separate character and texture -- a cave-in [fallen cake effect] caused by explosion, implosion, impact, nuclear underground? [Note: radial blast lines]

EMAIL: 98-04-19 09:22:13 EDT: Remember the ship we lost about 2 years ago, as it arrived in Mars orbit it just disappeared? [Mars Orbiter]...it was a nuke. It exploded 1500 feet above surface...it was supposed to remove the face and pyramids.

HINT: WATCH THE SUN

NOAA SPACE ENVIRONMENT CENTER SHUTDOWN?
9/16-20 MAGSTORM ALERT: storm food? AURORA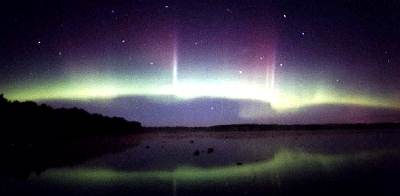 ISABEL, THE DAUGHTER OF BA'AL SHUTS DOWN AMERICA [Report from the Beltway]
Phikent: what does it feel like, intuitively?
BELTWAY REPORTER: Even without the storm this part of the country is evil...heavy dark malevolent forces here

BELTWAY REPORTER: it is not just me either
BELTWAY REPORTER: well there are flood warnings until Sat
BELTWAY REPORTER: Many trees down.....the wind gusts up to 71 mile/hour
Phikent: what are people doing?
Phikent: anyone outside at all? deserted?
BELTWAY REPORTER: nothing....deserted yes...
BELTWAY REPORTER: very quiet here and very very dark outside

BELTWAY REPORTER: only sound is the wind and limbs crashing on the roof

Most grateful for generous Patron Support that keeps me cookin. I really want to give it back somehow.
NOTE: I'm trying to update my ORBIT disk, actually ALL of ORBIT on CDRom which I have in the past offered freely or for gratis tips. Mainly I want to preserve the history, a silly thing old fragile Coots often do. However, I am running into capacity problems, already at 650 megs and over a year of research to be added with programming challenges that boggle my crusty brain. Project is beyond my seat o' the pants skills. Maybe I should try to go DVD which would allow for video narrative, interviews and other really cool and creative production. Any DVD geniuses out there?--Email Kent

For now in return I offer my magical-musical novel, very dear to my heart, which in fact is how this whole complicated deal all started!

CHASING SHADOW penned in 1988 a far-seeing tale, true, depending on how wide one's drapes are drawn. (pssst, I have the never published sequel! What in blazes should I do with it? Mainstream publishers once thought it was way too...well, magical... so in 1990 I gave up sending it out. The story is allegortical of the trauma when spirit is stuffed into a temporal cocoon, and written about 15 years ago anticipates HAARP and other electromagnetic conflagration.)
In an Infinite Cosmos all Dreams are True


Elaine's Mighty GLP Open Forum One Step Ahead Full Disklosure [Kent]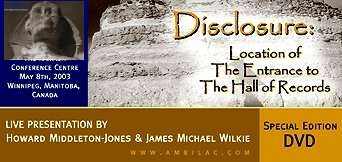 Pavel Smutny: Why weren't Hubble, Chandra and other satel. telescopes so successful in search for extrasolar planets, brown dwarfs, Planet X, distant asteroids, deep space dark objects?
| | | | | |
| --- | --- | --- | --- | --- |
| | | Planet X | | |
| | The Ancients | | | |
| | | Index | | |