Ordinary folks seem to be the hamburger in the meatball sandwich, Nazis and Commies, tra-lah, tra-lah
THE RAUNCHY-RIGHT
MEANWHILE ON THE LOONY LEFT
ATS: President Putin Wants to Put Together a New Superpower Coalition According to India Daily, President Putin wants to make a new superpower coalition in the world, bringing together Russia, China, India and Brazil. Putin will be visiting Brazil on November 21-23 of this year, seemingly to establish a long term economic tie between the two countries, expanding Moscow's geopolitical influence in the Latin American region. If this coalition comes to fruition it will bring three quarters of the population of the world together, with the "largest amount of natural resources and largest pool of technical and scientific talent." FORUM

| | |
| --- | --- |
| | During the Battle of Bull Run the elite of nearby Washington, DC, expecting an easy Union victory, had come out to watch the battle and picnic. "Bully for us! Bravo! Didn't I tell you so?" they exclaimed. When the Union Army was driven back, the roads back to Washington were blocked by panicked civilians attempting to flee in their carriages. Things haven´t changed much. |
WHARRRR

Westerners, Easterners; Presidents, Popes, Priests, Mullahs, Monarchs; Politicians, Military, Magnates; Christians, Muslims, Pagans, Jews, again compete for the historically sought, much honored, Dumber Than a Cord o' Wood Award.

Wooly Sheeple flock to the bleachers and bleat for their favorite primal-ram.

OWNING THE WAR

PRISON PLANET: BOMBING MASSACRE, FALLUJAH

DISCLAIMER, likely propaganda and not easy to watch: VIDEO SHOWS MARINES BURIED IN THE IRAQI DESERT

DISCLAIMER, likely propaganda but worth a look: US Troops Reportedly Gassing Fallujah? YOUR COMMENTS

CONTRARIWISE: HELLO? THE INVASION OF FALLUJAH IS DEFENSIVE
HOMELAND, BRINGING THE WAR HOME: At 7:50 PM armored tanks showed up at an anti-war protest in front of the federal building in Westwood
| | |
| --- | --- |
| | Fallujah is in the area that was known as Akkad in ancient Babylonia, situated where the Tigris and Euphrates rivers come closest together. Ancient Akkad was not a democracy, but was ruled by kings. Sargon the Great established the capital of his Mesopotamian kingdom, Akkad, at the city of Agade (Akkad) in about 2340 B.C. Sargon's Akkadian Empire spread from the area between the Tigris and Euphrates rivers to Lebanon. By 2125, the Sumerian city of Ur had risen up and overthrown Akkad. Valles Marineris Palace of Marduk Looters |
HAMMERED
SUN/EARTH INFLUENCES K-indices of 5 or greater indicate storm-level geomagnetic activity. Geomagnetic storms have been associated with satellite surface charging and increased atmospheric drag. FORUM

| | |
| --- | --- |
| | IT'S HEEERE EARTH-SHIELDS DOWN, SCOTTY: Geophysical Activity Forecast: The Geomagnetic field is expected to be at unsettled to major storm levels on 09 November due to the arrival of a CME associated with the X2.0 flare observed on 07 November. [other huge Flares to boot, protons and electrons wild, atta boy, Sol, kick butt!] UPDATE: The two halo CMEs observed on 09 and 10 November are expected to impact the geomagnetic field on 11 November. Both of these fast CMEs had a strong westward component; however, their combined effects may produce major or even severe storm periods. UPDATE: incoming solar shockwave. |
Huge cosmic ray hit! site has a popup that says: "This is not the last solar cycle. Main fun ahead!
Wonder if the GPS sats are still working under these solar magstorms? Once saw the solar wind blow away a chunk of the earth's atmosphere--Kent
11/11/2004 4:59:30 PM Pacific Standard Time
Uh-oh, what would shake Washington, Tx., Kansa, Ok, N.Mex, Co. Idaho ALL AT THE SAME TIME! [along with Montana and WYOMING and Arizona? Please tell me that Yellowstone is not acting up?]
2004/11/11 21:26:44 8.14S 124.79E 37.8 7.3 KEPULAUAN ALOR, INDONESIA
2004/11/09 23:58:23 11.11S 163.68E 10.0 6.9 SOLOMON ISLANDS
The Looming Death of Hubble Strange Picture, NASA 2
Phobos will eventually fall on to Mars Europe's Mars Express spacecraft has taken its most detailed image yet of the Red Planet's largest moon, Phobos. Cassini discovers music of the rings

PLANET X Pavel Smutny SWAN
Hearing Statement: "The Threat of Near-Earth Asteroids", Brig. Gen. Simon Worden, United States Strategic Command

Giant lava plug appears in St. Helens crater

MOUNT RAINIER, Wash. - First Mount St. Helens starts rumbling, now Mount Rainier. This weekend one of the biggest earthquakes in 30 years rattled Mount Rainier. Are scientists concerned and is there a connection between Rainier and St. Helens? The earthquake occurred just less than a mile below the summit of Mount Rainier. It's one of 18 earthquakes recorded recently on the mountain, ranging from .7 to 3.2 magnitude at or around the mountain.
BUG-SPRAYING IN VIRGINIA BEACH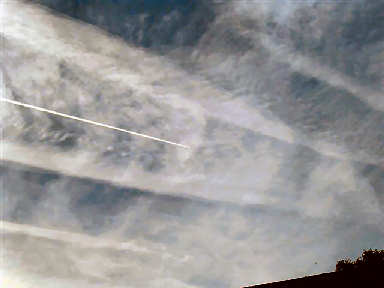 UFO Watchers Visit Utah Desert


UN AGENDA 21 RETURN OF THE CARA MONSTER
Water Barons Exposed: The ghost and wrinkle of globalization has twisted to mega corporations being involved in buying up the rights of access to drinking water by poor people around the world

| | |
| --- | --- |
| ELECTION WEIRD VIBES | |

ELECTION FRAUD SUMMARY, WHAT WE KNOW, WHAT TO DO
KENT-A-TICS: I was a brittle Conservative once but unemployment healed me.
If some dimwit tries to force more of these kids to fight in a stoogey oil 
war then watch out, the far left will seem like far right to me--have to 
invent a new category!
See, it's all about how the latest poli-shenanigans filter down to ME! 
Damn the latest mindwash, the latest forked-tongue, it's not about 
half-cracked morals, whether one loves Jesus, IT'S POLITICS, a sneaky game! 


CONFESSIONS OF AN ECONOMIC HIT MAN


NEW:Cosmic Thought The Surfing The Apocalypse Network Uncle Bob's Full Diskclosure One Step Ahead Yeshe Dorje GLP
| | | | | |
| --- | --- | --- | --- | --- |
| | | Planet X | | |
| | The Ancients | | | |
| | | Index | | |