BE SURE TO CHECK ORBIT MAIN FOR UPDATES
HEY NASA! WANT TO FIND WATER? LOTS OF IT? GO HERE: ELYSIUM FRONT AND CENTER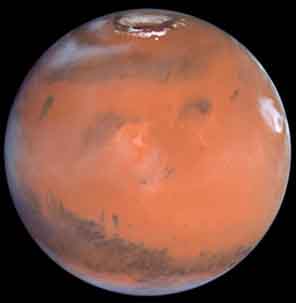 ZOOM TO MY SPONSORS
ZOOM TO ELYSIUM QUADRANT ON MARS ATLAS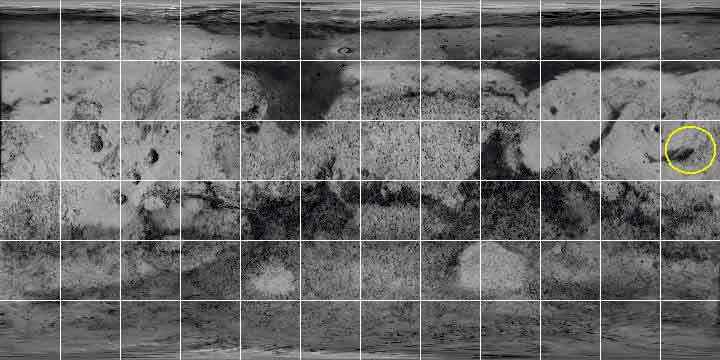 ZOOM TO THE ELYSIUM RISE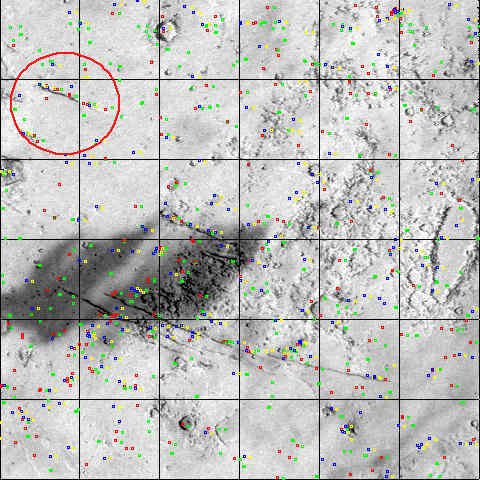 ZOOM AGAIN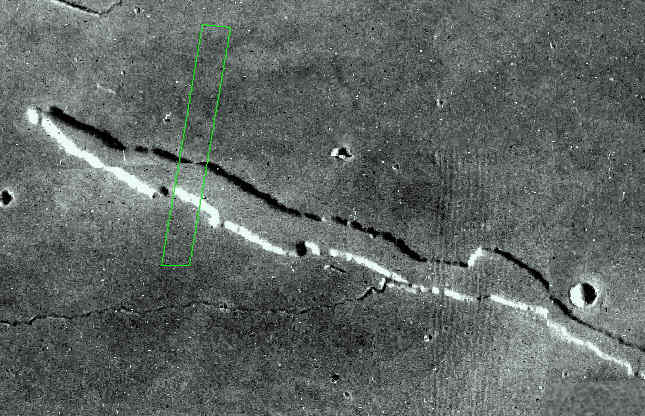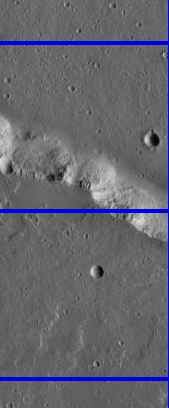 ZOOM AGAIN (larger raw image)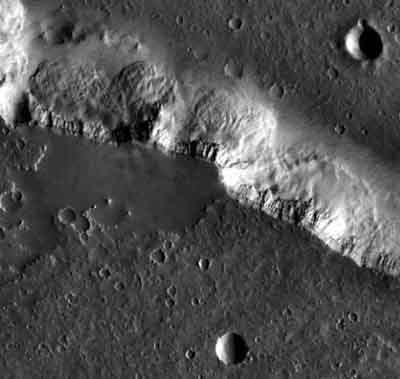 MIRROR IMAGE TO GET BEARINGS AND AHA!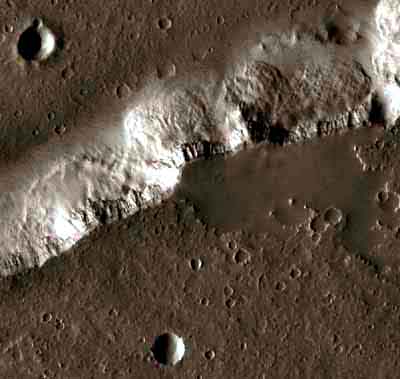 ANIMATION (last frame visionary based on Abu Simbel)
NOTES MORE NOTES MORE NOTES RANT
Kent Steadman

CURRENT NASA PRESENTATION, SEDIMENTARY ROCK
Extremely Bizarre MOC image More bizarre images

Coast to Coast AM: 12/07/00 - Thu/Fri Guest: Richard C. Hoagland Update on Mars
MALIN: Mars Once Land of Lakes
New report offers compelling evidence of Mars life

Peru's Nasca Lines Point to Water Sources, Suggest UMass Researchers
Date: 12/18/00 10:20:05 AM Pacific Standard Time

Please look at this large ship in the far left of this MOC shot. Bigger shot available on the bottom of same page The entire area is rife with debris, anomalies and such. This is a nice clear shot of the exhaust port (Dark oval) and of the base/fort just to the left of the ship. Even has a "front yard" like enclosure/fence. The fort and other structures are camoflaged as in Vietnam, dug into hills, blended to look the same.
NASA's Secret Plan: A Road Map Beyond the Space Station 2
ASIDE FROM THE DATA FORTHWITH WE VENTURE SOME RECKLESS AND WILD REFERENCES
THE EGYPT-MARS CONNECTION

MAGNETIC FIELD 'UMBRELLAS' SHIELD MARTIAN ATMOSPHERE
Though Mars lacks a global protective magnetic shield like that of the Earth, strong localized magnetic fields embedded in the crust appear to be a significant barrier to erosion of the atmosphere by the solar wind, according to a new map by the Mars Global Surveyor.
ANCIENT SAGA, YEMEN
Tombs from the dawn of history found
Archaeology's Coverups ANCIENT EGYPTIAN TREASURES IN THE GRAND CANYON
Quakes Blamed for Mystery of Egypt's Sunken Cities
| | |
| --- | --- |
| | KEEP WATCH ON MERCURY, MIGHT BE AWESOME SIGHT TO SEE! |
BEST ORBIT YULETIDE GIFT: ATLANTIS RISING
Includes comments and the evidence of breakthrough researchers such as John Anthony West, Robert Bauval, Richard Noone, Colin Wilson, John Michell, Patrick Flanagan, Christopher Dunn, Zecharia Sitchin, David Hatcher Childress, Edgar Evans Cayce, and others. NOTE: Offer from our generous host, a wonderful gift idea and a great boost to ORBIT--Kent
Night Search - The Voice of the Paranormal
ONE MORE THING, PLEASE CLICK SPONSORS THEN CONTINUE TO OTHER CURRENT
Lake Steadman

SURF ORBIT MAIN FOR RADAR, CO-RESEARCHERS, UPDATES

SURF RECENT EMP PULSE, CLONES, ELECTIONS

CLONING

EMPULSE
Crowds Flee Spewing Mexico Volcano
Dear Readers: those following my site for many years have realized my struggle to stay afloat. I am one ol' coot that spends most of my life in quest and to publish the results to the net. The more this effort has escalated the more costly it has become. Many have helped with patronage by mail. My hopeful bread and butter approach relates to the banners you see on my pages. Please investigate my great sponsors.
This is how we did it in the old days [shameless]:
PATRONS: ORBIT by regular mail and Donation Service

Easy Donation

Service

Kent Steadman
425 South 156th Street
#119A
Seattle, WA 98148
BACKGROUND TILE: VIKING, ELYSIUM, MARS, SAGAN'S CLUE
EDITOR: again, designing this page for Mars investigation. Please continue for other current research.
.
.
.
.
.
.
.
.
.
.
.
.
.
.
.
.
.
.
.
.
.
..
.
.
.
.
.
.
.
.
.
.
.
.