AMBILAC: Genesis is the most complex, interwoven coded piece of literature ever written, in which we concluded there were three levels of work, the third level of which is the revealing of man's genetic code.
GO TO DOOR #2 STARTLING REVELATIONS

NEW

Ambilac Corporation

Presents:

THE SEARCH FOR THE TRUTH

Specific instructions to unlock the Great Pyramid, the precise location and meaning of the Ark of the Covenant and much, MUCH more. MUST SEE! Staggering new revelations. Most crucial information! Email link

PROBING THE PYRAMIDS - THE GIZA PLATEAU DECODED

WE PRESENT : PART XI INTERDIMENSIONAL PHYSICS

WEBCAST: May 08: Howard Middleton-Jones, James Wilkie And Dr. Jan Merta - New Giza Revelations/Theories
RESCHEDULED: AMBILAC SIGHTINGS! TECHNICAL PROBLEMS
Date: 5/1/00 7:28:52 PM Pacific Daylight Time
From: howardmj@yahoo.com (Howard middleton-jones)
Kent, Well I did say earlier how long before they crashed us out...looks like they hit BIG time. Jeff Rense unable to broadcast tonight, had all new systems in place a few weeks ago, all tested, and when they tried to contact Jim and I.....bang!!! Ah well. Something BIG going down later this week I reckon.
Howard
PS..keep an eye out for big update within the hour.
5/2/00 2:45:19 AM Pacific Daylight Time
Re: Sightings show.
We have been re-scheduled for Monday, May 8th. The phone company 'cut the line' minutes prior to
show...go figure!!! Ambilac update, because of show cancel, will be tidied up today and should be up and running tonight.

IMPORTANT ANNOUNCEMENT AMBILAC
ON SIGHTINGS
4/18/00

REVELATIONS TO COME
This is a distant view (rare) which is showing the Stars in a set as the 2012 time approaches,the Helix is coming into alignment. As time moves forward this view will be obscured by our own Sun.This is due to the fact that this alignment is in our linear lineage. The 12 houses of the Center Sphere's Origin are aligning.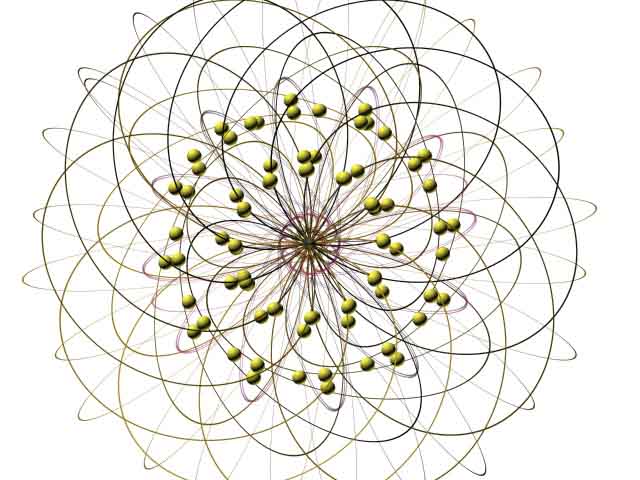 Kent: The Blue dot in the center in this model [below] represents the Earth. This is a angle shot the last one you have is a top view.Do you recognize the positioning of the 5 stars (cresent) immediately above the Earth?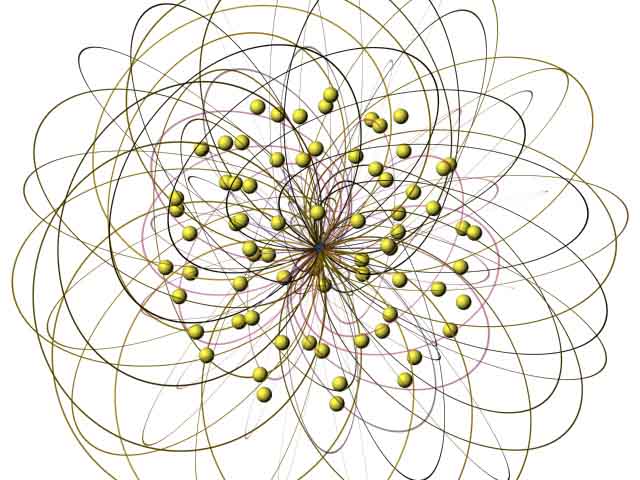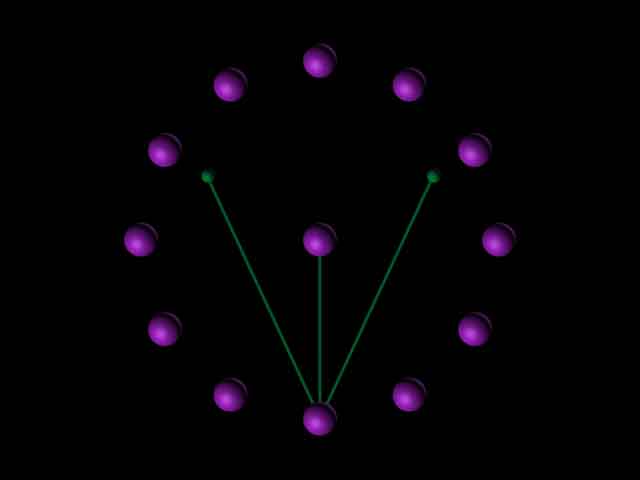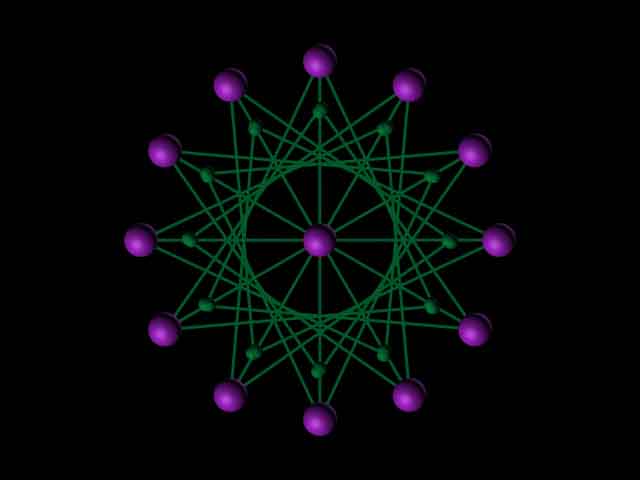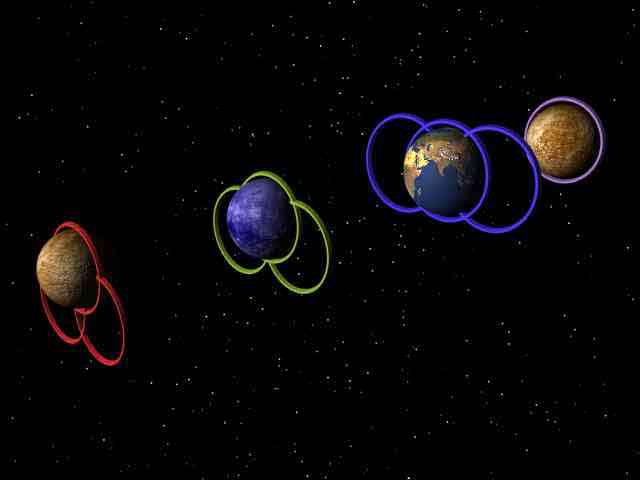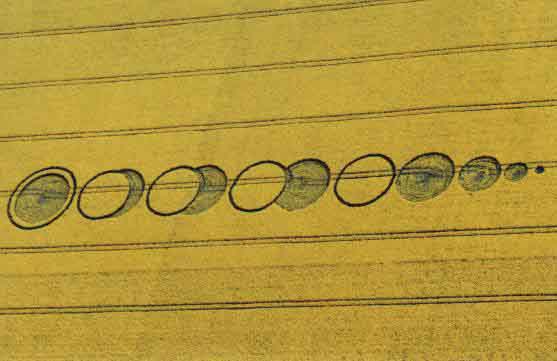 Is someone near Sol trying to tell us something?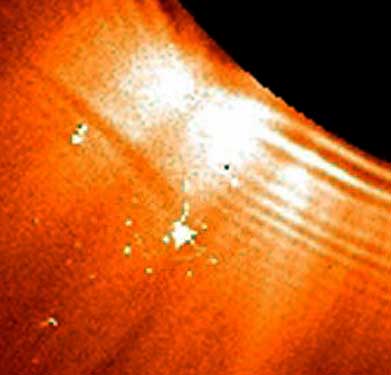 Other Images relevant to the Sightings Interview
"Perelandra": The Monuments of Venus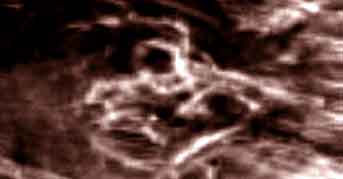 Everything started going crazy on Sept 22, 1999
VIDEO: First two levels below Causeway
Time: 2000-05-03 16:24:49
Comments: I received this photo from a contact of a contact from a group in Canada. Apparently it was taken inside a hidden chamber in the pyramid. The statue is polished green basalt with gold. I am looking for any confirmation about this photo. If you know Dr. Hurtak perhaps he will know its origin. Please post confirmation at your web or somewhere as I remain hidden for obvious reasons.
Forthcoming May 5th Alignments

.
.
.