.....
.....
......
..
| | |
| --- | --- |
| VINTAGE ORBIT | Howdy, Folks: been backing up ORBIT onto disc, awesome project with data spanning several years over several separate servers. I hope to make this encyclopedia-archive available to ORBIT Patrons*. The compilation is slow and will take a while. Hang with me, working at full pace here. As I make this chronicle, thought you might also want to wing back in time and see what we were looking at in the days o' yore. So this week I'll post flashbacks. |
ARE THE ANCIENT ALPHABET SYMBOLS SCHEMATICS?
ARK

PHI

PHONE

PSI

DEVICE

WHAT IS THE MYSTERIOUS WAVE FORM?

Wizardly clue: examine the cadence (sine wave) hidden within Fibonacci Series
2/13/2002 UPDATE: COLD FUSION
| | |
| --- | --- |
| | |
| CROP CIRCLE | PHI SPIRALS |
PARALLEL AND PENDING INVESTIGATIONS
IRONHART'S QUEST for the MEAN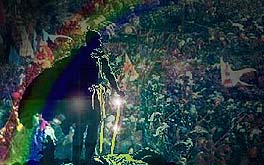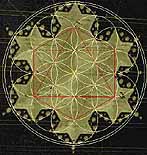 THE PI DEVICE

Possible energy accumulator

GOD-THUMPER

A pulsating tone based on PHI

PSI, DELTA, THETA

OMEGA DEVICE

Possible wave generator.

Hans Hendrik Russell
THE INNATE POWER: FLUORITE

A rarer habit variety is the twelve sided dodecahedron
SPIRAL WITHIN GOLDEN RECTANGLE

KENTO, THE WILD CHRONICLER
*Patrons: To build a fire under my tail, you might snailmail a self-addressed container to fit a CDRom disc with return-postage. I will return a limited edition of homemade, signed ORBIT CHRONICLES, an Editor-1st-edition-proof.

Contributions welcome, any amount, to keep me going on the archiving-project and help with material, disc-applications and hardware costs (need to cover for my new CDburner, money from family funds, or Wendy will rightfully punch me in the nose). I realize that some of you have recently or consistently sent donations to the ORBIT-hat so I will leave the tip on your propriety -- up to you. In any case I will probably avoid any hard sales in the future, but will if demand arises, mass-produce, package and barter for subscriptions. I'm a lame businessman anyways, surviving on luck and love. I have great hopes to continue to trade in friendship and mutual effort. I am most grateful for your encouragement! At last I might have hard copy to give back.

Kent Steadman

425 S. 156th Street

#119A

Seattle, WA 98148

In the meantime, thrive on your voluntary help: PayPal Patrons


In an Infinite Cosmos all Dreams are True.
NOTE: ORBIT will in the future have a new, maybe an old look.
1. My server is glutted, getting bogged down with 1000s of files. I will need to do some housecleaning.
2. Galloping-senility, egads, I need to diversify more with hopes that:
A. Somebody might take over the news Command Center (individual items) and turn it into a first-class presentation, rather than my hurried, much-disorganized cut and paste. Anyone interested? I'll furnish the space, you upload, design, update. Email me
B. I want to open a chat. In the past, I've had volunteers to manage, but I've forgotten whom the heck they were. This effert requires a dedicated chat person, a responsibility I've avoided because it would require too much time, taking away from investigative research which I'm best at. Email me
3. I want to spend my main efforts toward deeper search and investigation**
HAVE LAPTOP, WILL TRAVEL, EH?
4. Wendy and Brian and myself are feeling a strong need to go on the road with our efforts. Any conference organizers interested? An old-fashioned house party would do fine! I've done a couple cool conferences in recent past, takes me outta m' cave? Old dad made a living yakking to large audiences at one time--might even be a talent, and we all know what happens to talents when not used -- besides Bearpaw, the old-timey bluegrass coot, could bring the dulcimer! Time to pick tunes again! Email me
NUTHER
NOTE: as I am somewhat buried up to me hat here trying to make a bazillion dum links*** point to each other on disc, emailers, co-researchers and reporters, please continue to post, but do mark in your subject line emphasis on URGENT reports! I will try to do a couple hours/day to update.
Do it like this:
URGENT Breaking - US Nuclear Sub Trouble In Off Kenya??
URGENT MEDIA PREPARED DISINTEGRATION OF SOCIETY "I see in the near future a crisis approaching that unnerves me and causes me to tremble for the safety of my country... Corporations have been enthroned, an era of corruption in high places will follow, and the money-power of the country will endeavor to prolong its reign by working upon the prejudices of the people until the wealth is aggregated in a few hands and the Republic is destroyed."– Abraham Lincoln, November 12, 1864
***NUTHER-NUTHER NOTE: As I am painfully discovering whilst archiving, old links on these vintage pages might be broken, but you might find the files in the amazing new Internet Archive.
Here's what you do.
1. Right click a broken link.
2. Do "copy link location."
3. Paste the link into the Search Applet of the Wayback Machine
This process is fun--a great new tool for the sleuth.
**EXAMPLE OF CURRENT REPORT MERITING DEEP SLEUTH
Enduring many barrages of flak, Doug Pooley has enduringly archived the sinister radar ring phenomenon. Now lookee here:

Date: 2/9/02 7:13:53 PM Pacific Standard Time

The following topics were discussed in the closed sessions: Outline for Report Structure and specifics of Findings and Recommendations; The role of space based versus ground based weather radars; Plan for incorporating section related to the role of Weather Radar for Counter-terrorism
Goodbye Chemtrails, Hello Blue Skies! The Do-It-Yourself Kit for Sky Repair
COMMAND CENTER: DISMANTLING OF AMERICA
SURF THE ARROWS LIKE YOU WOULD LEAF THROUGH A VAST BOOK
| | | | |
| --- | --- | --- | --- |
| THOUSANDS OF PAGES DATING BACK YEARS | | | |