TAKEOVER AT PINE RIDGE

FLASH RADAR: ELECTROMAGNETIC DISTURBANCES OVER PINE RIDGE MORE IMAGES

The Transmission of Wave through Dense media -- Reflection and Refraction Bearden
A long time ago my father told me what his father had told him, that there was once a Lakota holy man, called "Drinks Water", who dreamed what was to be... He dreamed that the four-leggeds were going back to the Earth, and that a strange race would weave a web all around the Lakotas. He said, "You shall live in square gray houses, in a barren land..." Sometimes dreams are wiser than waking. Black Elk (1932)
EDITOR: Regarding the Bighorn Medicine Wheel, one of several up in the North-central and Western, USA (there were 20,000 before the Europeans came)-- I wonder if the ancients were trying to tell us something about the way the EM or etheric fields work up there?






FLASH RADAR: ELECTROMAGNETIC DISTURBANCES OVER PINE RIDGE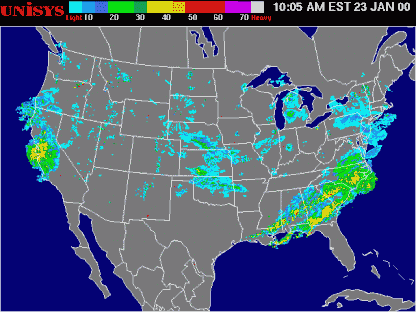 MORE:

| | |
| --- | --- |
| | |
| | |

Location of radar anomaly 1/24/00 8:00 PM EST top-right in relation to South Dakota map
MORE
FLASH RADAR: PINE RIDGE EM DISTURBANCES (Click Links)

OTHER KEY REFERENCES

Map of Pine Ridge Area

ART BELL: Nick Begich
.
EDITOR'S NOTES:To get a range of what we are seeing, radar, you might want to take a look at:

FLASH RADAR: PROJECT BLUE BEAM

Radar Circles

scroll down to:

MESO-SONIC MOTION THROUGH THE MAGNETOPLASMA

IPELS
LITIGATION: mind control and ewar (electronic warfare) invasions

Dakota Radar Pulses--Effects on Area Residents, etc.

The Electromagnetic Bomb - a Weapon of Electrical Mass Destruction
MIND CONTROL IN THE UK

Electromagnetic Mind Control Concepts

MIND CONTROL FORUM

RAVEN

HAARP and Psychotronic Control

Harmonics And The Unified Field Theory by, Bruce L. Cathie

MICROWAVING AN OSSINING, NY HIGH SCHOOL
EDITOR'S NOTE: EMAILS RECEIVED, ALTERNATE THEORIES RADAR ANOMALIES
1/23/00 7:10:55 AM Pacific Standard Time
"Fascinating. I've been following spook stuff for years, and I have more than a few theories about this. Some of this stuff folks think is the far fringe, but you can't get around it. Just the facts: they tend to build air bases on Native sacred sites. They tend to build power plants on "spirit gateways," most notably Diablo Canyon California, and Navajo Canyon. (I knew someone who worked at Navajo Canyon who quit because of weird phenomena that kept happening, like St. Elmo's fire bopping through, and strange subsonics. That's purely anecdotal, but I believe him.)
1/24/00 9:54:35 AM Pacific Standard Time
Kent: I was just thinking about this same phenomena over the weekend, as I have had personal contact with military sites in my spiritual quest to visit sacred sites. Not, you would think the other way around. One place stands out. Guess where a high powered land based sonar is located? Just above a ledge in a cliff the Native Americans used for "farsighted, in-depth" reflection - as stated by the glyphs which provide the instructions on how to use the site. That site is located on Hondo Ridge at Vandenberg Air Base. China Lake Naval facilities has some of the oldest and most incredible glyphs in the Southwest, hidden in almost secret dry arroyos. I have always thought that the military - by taking over these areas - actually was preserving them. You seem to have another theory. Mine is that this land was easily taken from the Natives without money changing hands.

1/24/00 10:36:10 PM Pacific Standard Time:
Kent... I am merely an old woman mystic of small scientific education. However, my original thought when viewing, at your Orbit Website, the doppler radar readings over Pine Ridge Reservation showing the electromagnetic disturbances was that their circular configuration was highly similar to the Lakota Sacred Hoop of Life. I am even more convinced now that my initial observation is correct. At this place you have a number of Sacred Pipes being used with great intent and intensity by the Lakota Elders, Holy People, and Medicine People aimed towards the peaceful resolution and harmony amongst, and for, the people. The Lakota are known for their extremely strong spirituality and their highly skilled and dedicated Pipe Holders.... and the Sacred Pipe's greatest power is that of peace. continue
1/24/00 11:16:35 AM Pacific Standard Time
The radar circles.. Is this supposed be a convergence of doppler radar beams from other parts of the country? Like say weather radar generating it's own "tonality" over a specific site? That's the take I get on it.
1/25/00 7:12:55 AM Pacific Standard Time
This brings up something I was told once....I do not keep up with a lot the President does, but it was told to me, that Clinton, in his almighty wisdom, 2-3 years back, took it upon himself to take a piece of Indian land, (Wyoming comes to mind) and take it away from the Indians, and give it to a drilling or mining group to exploit (nothing new there, its done all the time) but, this particular piece of land had several Indian Shamen guarding/containing some ancient evil presence, IE, the land area was its prison, and they were the guards... once Clinton gave the land away, the presence was no longer contained.... SO, quite possibly, this could have a basis of fact????
1/25/00 10:30:54 AM Pacific Standard Time
First, I support your work, and have been following your radar work for some time. To me, the direction of the bar lines and the open part of the radiating "rays" on the related pictures of the Pine Ridge area certainly seem to point to Haarp. The ring would seem to me to be intersection points for the projection from a Tesla type device.
1/25/00 10:22:00 AM Pacific Standard Time (disclaimer, I am a-political, don't think the particular administration matters. "Disrupter-tech" has been deployed since the mid-Eighties or before--Kent)
My IMHO view of what Pine Ridge is all about:
1. The latest is a 500 year pattern of White Oppression of First Nations.
2. The opening of a next Act of White Oppression of First Nations, known as the Bush Administration II.
3. A signal for future escalation of anti-population use of EMP weapons by Bush Administration II. George W. Bush National Security Advisor has already made campaign statements promising expanded use of EMP weapons. No other campaign has mentioned EMP weapons.
4. It is probable, but not certain, that Bush Administration II will in fact be elected to office, according to reliable forecasting technology.
EMAIL, 1/26/00 3:00:01 PM Pacific Standard Time:
A Pulse device is known by locals to have been in place (in the water, for cooling) in the vicinity of Solomon's Island, Calvert County, MD. The device was moved some four or five years ago to a location near Quantico because the new (then) Solomon's bridge was crumbling from the effects of the device. Local Rumor has it that one of the Presidential fleet of helicopters was downed (inadvertently?) by the device, the crash site and remains observed by an archaeologist who was first on the scene and who asserted that instead of finding goo in the cabin, the victims were relatively intact, and no, I repeat, no bloody mess. Apparently they had been cooked by the pulse.

Pine Ridge Radar Pulses--Ellsworth AFB Said Likely Source
THE NEWS AND MESSAGES
Struggle between tribal government, protesters continues 8:51:51 PM Jack Siebold

RALLY AT SEATTLE FEDERAL BUILDING DOWNTOWN, START AT 4PM, FRIDAY, FRIDAY,
JANUARY 28TH MARCH TO KING 5 TV TO DEMAND NETWORK MEDIA COVERAGE OF OYATE
OCCUPATION OF TRIBAL OFFICE AND CHARGES OF CORRUPTION
EDITOR'S NOTE: Please read all these releases with a cautious and discriminating eye. Hard to know what is going on at the Rez and what news-twists are being released and by whom. I simply present info as it comes to ORBIT. Thus far, having been the awash with much input, info/disinfo, I am reeling to try to understand it all. One question that nags me, why is AIM suddenly playing footsy with the Feds? I am all for peaceful problem-resolution, but how does a group, maybe a splinter-faction within an organization, that has perhaps for their valid reasons recently made a Declaration of War, suddenly become pals with their old protagonists from Wounded Knee one and two? Some will say, including both Fed and NA that this is none of my/our business, a local matter, keep out! But sorry, since Ruby Ridge and WACO and other matters, such conflict-encounters have now become my own distinct, if not the many's concern. One more thing, although I am not NA, my life was saved 15 years ago in the sweat by traditional Elders in California. Maybe the doctoring that spared my sorry-hide is now frowned upon by certain fundamentalists, but what happened-happened. Here I am still on earth, against all odds, to bring rainbows and Leprechauns to all. My relationship to the Great Spirit is that of ongoing mutual respect, which includes both whim and amusement. I am open to enlightenment on this Pine Ridge issue. Kent
Message from Leonard Peltier:
Dear friends,
The LPDC received a phone call from Rosalyn Jumping Bull yesterday. She is involved in the "take over" of the tribal office on Pine Ridge. She says that this move was lead, for the most part, by elders and they are totally unarmed. She explained that the FEMA trailers which replaced the demolished homes of the recent tornado vicims have very thin walls and are difficult to heat. As most of you know, winters on Pine Ridge are harsh, especially when people are not prepared. She said that they had been asking the council for help, but they refused. They said they had no funds. They want to know where the federal and casino monies are going and they want adequate living conditions to be provided to the people. I am asking you to support them in whatever way they request. They are planning to stay in the building until an audit of the tribal funds is obtained. I am disappointed that things have not changed much at Pine Ridge since I have been in prison.
I am told that they need non perishable food, phone cards, bottled water, blankets, and cigarettes to be sent to them. If you can help, please send support items to Rosalyn Jumping Bull: Box 207, Oglala, SD 57764
I would also like to thank everyone at this time who donated gifts for the Pine Ridge Holiday Drive. Geraldine Janis and Rosalyn Jumping Bull wrote to tell me that they received many very nice gifts which made a lot of children happy and they appreciate your support. So, thank you my friends for your solidarity and cooperation.
In the Spirit of Crazy Horse,
Leonard Peltier
(dictated by phone) Call the White House Comments Line Today Demand Justice for Leonard Peltier! 202-456-1111
Wild Horse Removes Self from PineRidge Cause/Oyate
MORE WILD HORSE DEBATE, Wild Horse in trouble?
**SHOTS FIRED AT PINE RIDGE

SierraTimes.com has just received late word that shots have been fired at or near the Pine Ridge Tribal Offices.
According to John E Hussman, KILI Radio has confirmed the shots, with reports of at least one person wounded at this time.
This office has received at least one independent phone call stating the same information. The shots were reportedly fired at approximately 1:07 MT. Floyd Hand is now en route to the scene.
Those monitoring the situation have asked that this information be forwarded to all media outlets.
WE REPEAT: SierraTimes.com has just received late word that shots have been fired at or near the Pine Ridge Tribal Offices. Stay tuned to SierraTimes.com for more information as it develops… J.J. Johnson
EMAIL, 1/26/00 11:21:17 AM Pacific Standard Time: This was just confirmed on KILI radio. This is all that is known now and hopefully, more information will be obtained before too long. Chief Oliver Red Cloud and Harvey Whitewoman have issued a callup of all Tokala's and have the Tribal Office in lockdown.

MSNBC: Homicide on Pine Ridge: NewsCenter1 has learned of a homicide on the Pine Ridge Indian Reservation. (story apparently pulled by MSNBC)
Rapid City Attorney Tim Rensch has been appointed to represent a 16 year-old juvenile, who is charged with killing an adult. The incident occurred around 11:45 pm Saturday on the Pine Ridge Indian Reservation. The United States Attorney's Office, which will prosecute the case, cannot discuss anything involving a juvenile, other than to say they are aware of the death and that they are investigating the case along with the tribal authorities and the FBI.

FOX, Black Hills
Not many answers in reservation homicide
A Wanblee man is dead and federal authorities are investigating a homicide on the Pine Ridge Reservation. It happened in Kyle, according to the FBI. Agents say an arrest has been made, but they won't release any other information. According to the Rapid City Journal, a juvenile in is custody in the homicide, but federal prosecutors will neither confirm nor deny that. The Journal reports that the man killed is Richard R. Meat Randall, of Wanblee. Federal Prosecutors say they can't release information when a juvenile is involved. If the child is bound over to adult court, then the case becomes a matter of public record.
Wed Jan 26, 2000
EMERGENCY
Talking to Pine Ridge, SHOTS BEING FIRED. Tokala HIT!
EMERGENCY CALL UP!!!
EVERYONE APPEAR!!!
NEED HELP IMMEDIATELY!!
SUPPORT QUICK AND FAST!!!
AT least 12 Shots Fired so far-as of 1:07am Mountain Time.
I am ON my Way UP!
Floyd Hand
Pass Far and Fast... Send to all Press Agencies
Emergency help needed.
Wadv
Wild Horse
POST IMMEDIATELY
JANUARY 26, 2000
The Grass Roots Oglala Lakota Oyate met at 2:00 AM after a Tokala was shot. The Tokala had left the perimeter without permission after receiving strict orders not to leave his post. The Tokala will be dealt with by leaders of the Tokala Society upon his return. Therefore we respect our fellow brothers and to call a standby alert due to the fact that we have elders, children and handicapped persons in the tribal building.
Presently, the situation is under control and we'll update all out information as we continue to monitor the building.
Mitakuye Oyasin
IN UNITY, FLOYD HAND
As with all posts concerning Pine Ridge forward to all interested parties in it's entirety
Wadv
Wild Horse
FOR IMMEDIATE RELEASE
January 24, 2000
Red Cloud Tribal Building, Pine Ridge Indian Reservation, South Dakota:
Today, as everyday, the "occupants" of the Red Cloud Tribal Building began the new day with prayer under the sacred pipe.
This is the 9th day that the Grass Roots Oglala Lakota Oyate did exercise their sovereign immunity rights under the 1868 Fort Laramie Treaty by taking control of the Red Cloud Tribal Building. The sole purpose is to protect financial records from the corrupt Oglala Sioux Tribal Treasurer
Wesley "Chuck" Jacobs and members of the OST Tribal Council. Tribal Council mismanagement and mishandling of federally allocated funds have oppressed the grass roots people for years on this reservation.
According to the Oglala Sioux Tribal Constitution, the Tribal Council has the authority to remove the Treasurer pending a termination hearing.
Since the first day of the peaceful monitoring of the tribal building, the demands have been consistent and straightforward. The first demand that is non-negotiable is the removal of Wesley "Chuck" Jacobs, Tribal Treasurer. To date, Jacobs has not honored his word to resign and the Tribal Council has not exercised their power to remove him. Consequently, there was a total "lock-down" on the Red Cloud Tribal Building today.
Many employees did not return in to work because they support the grass roots efforts, still others are in fear due to threats received by corrupt politicians.
In a meeting today with the Robert Ecoffey, Bureau of Indian Affairs Agent and a mediator from the U.S. Department of Justice, the Grass Roots Oyate reiterated its position that mediation will not begin until the permanent removal of Wesley "Chuck" Jacobs. Mr. Ecoffey stated that, contrary to false rumors, there will be an independent A-133 audit of the Tribe's financial records at the expense of the BIA. The BIA has repeatedly downplayed its trust responsibility to the Tribe in the financial management of the BIA grants and contracts.
As of today, the OST Council remains in contempt of the tribal judge's order to appoint an assistant treasurer to carry out minimal day-to-day financial services for the Tribe. The Grass Roots Oyate maintains that the Tribal Council has had numerous opportunities to have vital services restored once the Tribal Treasurer is permanently removed from office. The "lock-down" will remain in force and mediation cannot commence until this demand is met.
The Grass Roots Oyate wishes to extend their gratitude to many supporters from around the world who have offered support and assistance in many forms.
For further information, please contact Floyd Hand, or Dale Looks Twice, Media Relations Coordinator at (605) 867-5303.
As with all posts concerning the Pine Ridge Occupation please forward to any and all interested parties
Wadv
Wild Horse
NA News Sources:news sources now:
CouncilFire MIDWEST TREATY NETWORK Canadian Aboriginal.com Pine Ridge Occupation Peoples
ELEMENTAL PATHWAYS AIM, Pine Ridge & the FBI
Is the Takeover Comparable to Wounded Knee? 4:52:58 PM Jack Siebold

GRASSROOTS OYATE Another Sioux Uprising in the Black Hills Analysis by David Seals
Date: Mon, 24 Jan 2000 11:45:26 +0000
From: "NewsHawk Inc." hawkey-@saber.net Organization: NewsHawk Inc.
Subject: MORE Radar Pulses At Pine Ridge/Mind Control Transmissions Suspected!
1.24.00
MORE Radar Pulses At Pine Ridge//
--Mind Control Transmissions Suspected!


NewsHawk® Inc.

The extraordinary wildfires ignited all across the Internet in response
to bulletins, etc. regarding a potentially serious situation developing
at the Pine Ridge Indian reservation that were forwarded/posted by a
number of parties, including NewsHawk, CyberspaceOrbit and MANY others;
as well as clear indications that deliberate disinformation was
disseminated from numerous quarters on the issue, indicate beyond the
shadow of a doubt that WHATEVER is going on at the Pine Ridge
reservation, it's something serious. (By the way, though it's possible
that NewsHawk was fed disinformation as were many other parties, as we
stated previously ALL the material we forwarded came to us from known and
trusted sources.)

It's obvious that legions of spooks and double, triple and quadruple agents
of every conceivable stripe are hard at work logging MAJOR overtime on
the Pine Ridge situation; of this there is NO doubt. It's equally clear that
many groups claiming to represent the American Indian peoples
are riddled with some of these vermin. This is certainly MOST unfortunate.

In light of all this, NewsHawk will NOT at this time forward ANY Pine
Ridge news unless it's something we have personal, firsthand knowledge
of. However, we want to express our deepest feelings of empathy and
spiritual oneness with the great nations of the Native American peoples
and our hope and prayer that genuine justice prevail.

As Kent Steadman at CyberspaceOrbit put it to us: "all this conflict
(on the Internet) boils down to that it IS IMPORTANT and something is up
at Pine Ridge."


Some of the more significant and inarguable information about Pine Ridge
which has emerged in the past few days is clear evidence the location is
without doubt being targeted with unusual, anomalous electromagnetic/
radio-frequency signals, which are showing up continually on doppler
radar images of the area. The repetitive nature of these radar pulses
argues strongly that the targeting is intentional. 

To find out more about this, go to Kent Steadman's main CyberspaceOrbit
website  -- 
orbit/orbit.html
and look for updates on Pine Ridge radar images.

According to Kent, there have been two MORE distinct pulse images which
showed up late last night and this morning, since the first three we've
already alerted our recipients to. One is a series of parallel lines; the
other is slightly to the south of the area.

These images can be seen directly at -- 

1/23/00 6:47 PM EST
(parallel lines)
../../CBJD/radar/1-23prln.gif

1/24/00 3:49 AM EST
(slightly south)
../../CBJD/radar/24-1sm.gif



We'd like to know WHY the Pine Ridge, South Dakota region is clearly
being targeted with anomalous EM/RF signals at this time.

It is unquestionable fact that various electromagnetic/radio-frequency
devices both of the specific "mind-control" variety as well as a great
number of so-called "EM-weapons" DO exist, ARE operational and CAN be
brought on line and deployed with ease.

According to EM-weapons expert Col. Tom Bearden:
(from -- http://www.newphys.se/elektromagnum/physics/Bearden/Interview-in-
Megabrain-Report)
"It will... be possible to simply pull out a personality-structure from
a person, without his or her consent, and insert another. Or to alter a
given personality structure by just altering and re-recording the
software. This technological possibility, of course, will certainly be
noticed by would-be egomaniacs and dictators, for it can yield the
ultimate mind control. It will also be possible to provide direct input
inside the mind, surreptitiously, from a distance and without the
knowledge and consent of the individual affected."

Author/researcher Nick Begich, who wrote a tremendously important and
revealing book on the HAARP project (Angels Don't Play This HAARP), has
discoursed often and at length on the mind control element of electronic
warfare; his research is backed up by a detailed patent search.


Again--WHY is the Pine Ridge area being targeted by these anomalous
signals at this point?--Signals which could very well be negatively
affecting to one degree or another the mental, emotional, psychological
and even physical health and well-being of individuals within the
targeted area!




NewsHawk® Inc.

IMPORTANT PINE RIDGE UPDATES:
Subj: a PineRidge update 1/24, 8am
Date: 1/24/00 7:05:42 AM Pacific Standard Time

This is first-hand news from a very trusted source......
****************************************************************************
Have been to the Red Cloud Building twice in the last couple of days. I just came back this morning after being there yesterday afternoon and part of the night.
An update:
At night, the road in front of the building is blocked off by Tribal Police-----there have been threats of pass by shootings and police did not want to take a any chances.......thus giving protection to the men, women and children inside the building. Also.......when people go there to take supplies, security is tight. they meet you at your car and when you leave, they escort you back to your car. The telephone service was on when I arrived and the feeling at the building is one of pride, calmness, watchfulness and in good condition. The Oyate outside of the building should be very proud of the grass roots people remaining in the building until their demands are met. In the meetings, of which I felt very honored to attend, the discussions
were of treaties, law....federal, state, and tribal-----with the differences pointed out and the difficulties explained and exampled. Very educational from members of the tribe who have had positions of authority within the tribe.Plans and steps were put forward and discussed in dignified manner by all concerned-----and it was pointed out that such meetings were to remain so......peacefully, informative and with the future of the People on minds throughout the occupation and beyond. Strategies are being worked out and they are requesting people with knowledge and experience in the legal field to come in as consultants. As matters are accomplished, there is a great learning going on. The resolve is unanimous.......a dissenter spoke last night but it was solved out with explanation and peaceful results. The honor of the Chanupa is there at the front and in the hearts of all there. Sage is also burning and it drifts throughout the room. The world has been responding as they have received messages from Europe giving support for the cause of the People. The media in this country, however, has done less with the exception of the Rapid City Journal and the articles that have been printed have been sent over the net.....in this group and others. There have been problems with whoever is giving the interviews of correct information getting out. They feel that someone, possibly in Washington----Daschle??-----may be behind this...not sure. .....but someone is tightening the media strings as far as people are concerned. The sessions for occupation have been peaceful and they would like to keep it that way. As far as bringing items in or sending them, food, batteries, blankets, large jackets if possible-----warm items are appreciated. Cigarettes for those outside in the cold and last night it was cold!!!!!!! Heavy gloves---individual coffee thermos or even large ones for outside would be appreciated. NO MONEY!!!!!!!!!!! they dont want contributions of money sent particularly now with money being one of the forefront problems. In the meetings, the Lakota language is spoken and then it is given in English so all can understand if knowledge of Lakota is not completely understood by some. In mentioning the treaties during the meetings.....the point was brought out that the ' only' treaty that has been ratified is that of the treaty of 1868. They are looking back in history to the treaties, their content and ratification.
AIM Press Release, received 1-22-2000 CAMP JUSTICE
Camp Justice supporters do not want the FBI or the BIA to investigate any violations and feel that an independent investigating committee needs to be appointed. With the latest broken trust by the Justice Department, under the direction of President Clinton, and our own tribal council, whom we have repeatedly asked for help, our people are standing up for themselves to take a stand as we were forced to do during the Wounded Knee Occupation times. Tribal President Harold Salway has said that he supports the occupation. continue
UPDATE FROM NEWSHAWK: Spooks, Goons, Malingerers Harass NewsHawk
Tribal Council Representatives have retaliated by putting in a request to U.S. President Bill Clinton and South Dakota Governor Bill Janklow to remove the Grass Roots Oyate from the tribal office using "deadly force if necessary".
AMERI-ADVOCATE / ONE GLOBAL ONE
OMAHA: WORLD-HERALD
A quorum of the Oglala Sioux Tribal Council voted Wednesday night to suspend President Harold Dean Salway and begin impeachment proceedings against him.
KELO-LAND NEWS
Patrick Clifford of Wounded Knee says, "somewhere along the line we got to have consequences for these actions. People have been stealing our money for a long time."
YAHOO NEWS
ALLEGED ALERT FROM WILD HORSE MESSAGE BOARD
Date: Fri, 21 Jan 2000 20:35:57 -0500 To: NatNews@onelist.com Subject: EMERGENCY CALL UP
This is not a drill...the lines into the building have been disconnected. any with contacts in the area...please have them go to the tribal offices immediately..this is not a drill!!! Ishgooda

From: "Wild Horse"

Emergency call up Sorry for this news having to be sent.. I am now taking it on myself to place this emergency call up of any and every supporter. I received an email about 45 minutes ago asking me to call the Occupation Peoples at my earliest convenience. I went to call and the phones have been disconnected. I sent them an email asking for another contact number and advised them the phones were down. The reply from Pine Ridge is as follows Our phones have been disconnected. I do not know what we are going to do. we are getting nervous about the situation.Rumors that we are now being under attack are coming true. Can someone get a hold of the FCC in Washington. They are trying to cut off electricity in the building. Wildhorse do something. Please anyone that can help contact me as fast as you possibly can. Please all Native and Non Natives mobilize at your earliest ability. Our Brothers are now fearing for their lives.. I beg of all supporters to help. Wadv Wild Horse

-- hiding in plain (sight@edge of.nowhere), January 21, 2000
Subj: Pine Ridge
Date: 1/21/00 6:31:28 PM Pacific Standard Time

Greetings Kent,

I just received a call from wildhorse. He says the ELECTRICITY has been cut
to Pine Ridge. The phone are out now too. I've been trying all week, but
tonight it says the line has been disconnected. Same thing with Floyd Hand's
#s. Wildhorse is working on coordinating a supply trek from sc to sd, via ks
(i offered to take it the rest of the way).

I've been on the propaganda roller coaster all week.
Your message sounded reasonable.
Inside sources there yesterday indicate everything is completely peaceful.
The fbi took the papers, treasurer Jacobs has been fired, they are not in
need of supplies, people are going in and out, except for the workers. But
again, that was yesterday and we are talking about the federal government
and media black out, and greedy traitors who want their people removed with
deadly force.
The people indicated they were upset also because the tornado money to buy
everyone new houses was not released, in addition to the other reasons
listed in the various documents floating through cyberspace. Any ideas?

Let me know if you get this mail.
I would appreciate your insights.
Phone
ANON
Subj: PINE RIDGE URGENT SITUATION
Date: 1/22/00 12:30:08 AM Pacific Standard Time

Hi, I've been involved in getting news out since the beginning (I was
one of the original folks fed the "FBI standoff" disinformation. But
the *real* thing just keeps rolling, and this is from the official
communique network person, just in, evening 1/21
Jane
continue
EDITOR'S REPLY: Howdy, Jane: Your statement above is most interesting to me as I am aware I've also been fed both info/disinfo too. This process is a story in itself and we ought to try to profile how it happens. How did it work for you the info/disinfo, that is on the other hand we think we are getting legit reports from the reservation, then comes the material from another side trying to counter it all. How did this happen for you? We need to tell it. Note slideshow from Pine Ridge. Kent
1/22/00 12:00:48 PM Pacific Standard Time:
Electricity was shut off, but restored early a.m. Tribal police protecting protesters at this point. AIM on scene... LOTS of death threats. Yeah, this is brief. Too much email. Jane
Subj: [TheEagle-L] Fw: Oglala Occupation
Date: 1/18/00 6:11:49 PM Pacific Standard Time
From: abear@gorge.net (Abear)

-----Original Message-----
From: Wild Horse
Date: Tuesday, January 18, 2000 5:48 PM
Subject: [AIM_Issues] Oglala Occupation


From: "Wild Horse"
Below is a statement just made over the telephone to me. I will be talking with Harvey again in just a little while. He had to answer a call from the BBC.

It is not a take over, we occupied the tribal building, to monitor our tribal government and also to call for the immediate removal of our treasurer. We also asked for files to be taken by federal officials and have them audited. The files were removed on January 18, 2000.

We are doing this not through confrontation but doing it through cooperation and doing this with our chanpu (pipe) and advice from our elderly and our women. We are unarmed but we are armed with our pipe and our elders knowledge.
We began it all on Martin Luther King's day, which stands for change through non-violence.

Harvey Whitewoman
Occupation Peoples Spokesman
Pine Ridge, South Dakota

As with all my posts from Pine Ridge please feel free to repost in its
entirety.

Wild Horse

Subj: Fw: PLEASE READ.... (Pine Ridge)
Date: 1/18/00 9:49:43 AM Pacific Standard Time
From: paul@mail.softracamerica.com (Paul Kallstrom)
To: bardsquill@aol.com
Monday, January 17, 2000 2:55 PM
To Whom It May Concern,
While I appreciate your interest in the Occupation of the Tribal Office in Pine Ridge, by Oglala Lakota peoples the following information being circulated on the internet is false, inflammatory and can do more harm than good in this situation.
The FBI were requested by those occupying the Tribal Offices so that documentation being confiscated could be turned over to them for investigations. There is NO "stand-off" between the occupiers and the FBI. Those of us who are in communication with the traditional people/members of the Oglala Lakota Nation who are occupying the tribal office know that the information contained in what you are circulating is false.
To circulate this type of misinformation, alluding to possibilities of a "Waco-type" situation, etc. is dangerous and unnecessary.
Please retract and check your sources before venturing to post something that is not factual. Thank you.
In Struggle,
Kathy Morning Star, AIM-AZ
ENTIRE ABOVE POST Sleuths: Anybody named Kallstrom, FBI? I found this, re, James Kallstrom Related person? Don't know.
In Contrast we have:

EMAIL, 1/18/00 9:28:18 AM Pacific Standard Time: Indications are growing that the Oglala Sioux protesters who peacefully took control of tribal facilities at the Pine Ridge Reservation in South Dakota, in protest against tremendously extensive corruption and illegal abusive practices on the part of fed-linked and infiltrated ruling tribal authorities there, may become the target of a violent, (para)military-style assault by federal troops said to massing at the scene, outfitted in full-on SWAT-type paramilitary riot/assault gear.
Dot, I just spoke with a person there. I am part indian myself and have
friends on the reservation. I was told by "Talking Leaves" that there are
close to 200 feds there and are in riot gear and armored vehicles. The
treasurer has intentions of returning tonight to the tribal bldg. with
armed guard. There are blocks on several groups...

Subj: URGENT!/FBI-Indian standoff; Pine Ridge Rez!
Date: 1/16/00 8:39:53 PM Pacific Standard Time
From: hawkeye@saber.net (NewsHawk Inc.)

Feds are putting major heat on a group of Indians at the Pine Ridge reservation who were attempting to demonstrate against corruption and malfeasance within the heavily fed-infiltrated "official" tribal council there.

The FBI is said to have been on the scene "INSTANTLY". In light of the TOTAL media blackout enforced by feds in regard to this situation, there are serious concerns on the part of Native Americans and others of some kind of severe, Waco-style tactics being employed at Pine Ridge.

It's crucial to help ensure that eventuality can never come to pass; and to do that, we must get the word out regarding what's going on at Pine Ridge right now. So PLEASE, help.

NewsHawk® Inc.

American Indians take control of Pine Ridge tribal office
PINE RIDGE, S.D. (AP) _ About 100 Oglala Sioux who accuse the tribe of financial mismanagement have taken over tribal headquarters and demanded that the governing council step down.
Background references:

HUD to Work with Tribes

Testimony For The Innocent by Charmaine White Face

Leonard

John Trudell to President Clinton