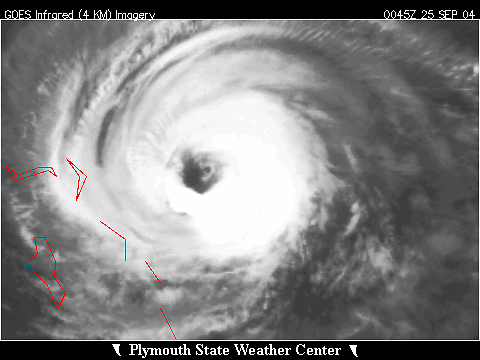 Pan Out

| | |
| --- | --- |
| | NOTE: the data feed was interrupted at source at 0315Z for three hours-- we caught the loop just in time to witness the geometry. Presently the eye-wall has somewhat collapsed as Jeanne approaches land mass. |

I will continue to monitor and add a link to a second animation if things get interesting again. EDITING: I used a single PaintShop Pro version 9 "sharpen" filter on each frame.
DEVELOPING THE THEORY: ENTERPRISE MISSION HYPERDIMENSIONAL HURRICANES

NOTE: the five-pointed star bears a message within sacred geometry-- underlying formulas, nature?