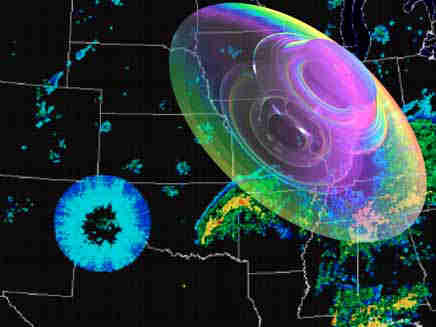 MESO-SONIC MOTION THROUGH THE MAGNETOPLASMA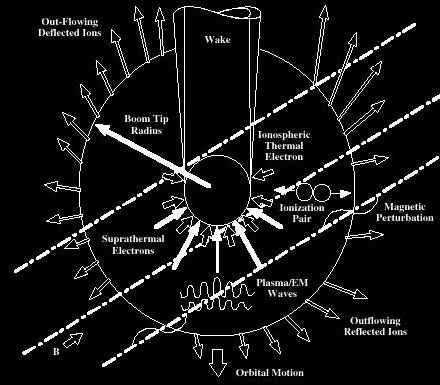 AMARILLO RADAR CIRCLE SUPERIMPOSED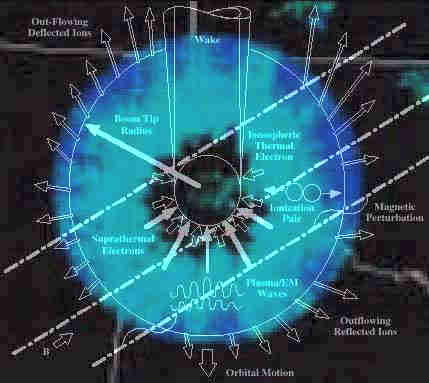 Kathy Kasten discovery of interrelationship
http://coke.physics.ucla.edu/ INTERNET ARCHIVE
1. scroll down to IPELS, click
2. scroll down to "Posters", click
3. look for "Enhanced Current Collection Characteristics of the Tethered Satellite System Missions: Prospects for Laboratory Simulation" by Gilchrist, Stone, Raitt, Thompson, Bonifzai, Dobrowolny, Laframboise, and Gallimore.
4. Also, the other poster to look for is: "Observations of Enhanced Plasma Lines in HF Ionospheric Modification Experiments and their Interpretation" by Hagfors, Isham and Mishin.
These papers support each other, and should both be read.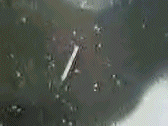 EASTLUND: Method and Apparatus For Creating an Artificial Electron Cyclotron Heating Region of Plasma