FREE ENERGY
[CA Says Secret Power Company Cartel Caused Rate Increases]
HINTS FROM HISTORY

One of the most important inventions of Nikola Tesla was was the electrical transmitter. Shortly after leaving his Colorado research facility and returning to New York, Tesla began construction of an gigantic version of this invention, to be known as The Wardenclyffe Tower. Constructed between 1900-1905, the tower stood 187 ft into the air, with a 68 ft metal dome The purpose of the tower was to transmit wireless messages across the Atlantic and, as he had told his financier J.P. Morgan, provide free energy to the entire globe. more

BEARDEN
So the problem is primarily the prevailing 130 year old mindset of the scientific community. They seem to have completely forgotten that every generator already outputs far more energy than one inputs to the shaft, and this was discovered and proven in the1880s -- then discarded by Lorentz. It is still easily shown and proven by any qualified experimenter and any university laboratory at will. More
Subj: Free energy solutions
Date: 5/17/01 3:51:21 PM Pacific Daylight Time
I think the best shot we have is through Tom Beardens contacts. They have something going on the MEG device but is still a couple of years out. Keep an eye out for Magenetic Energy Ltd. They are somehow linked with Intergraph.($?, manufacturing?) I'm not sure about Joesph Newman although they said they can put out a device to power a house for around 7k. I would like to take him up on that, but if he could do that, I'm sure there would be people lining up at the door to get one, and we would have heard about it by now.
Subj: ZERO POINT ENERGY
Date: 5/17/01 10:55:56 AM Pacific Daylight Time
SIR
FIRSTLY LETS DISPEL THE MYTH. ZERO POINT ENERGY IS A TERM COINED BY SOME ESTABLISHMENT MECHANIC WHO IS TRYING TO COVER HIS OPTIONS AND AT THE SAME TIME LAY CLAIM TO ANY NEW DISCOVERY.
HERE WE ARE TALKING ABOUT HYPERDIMENSIONAL ENERGY AND THE GIANTS IN THIS FIELD ARE
MAXWELL
SCHAUBERGER
TESLA
DE PALMA
BEARDON
ANDREWS
BEDINI
ET AL, I DONT KNOW THEM ALL
HAVING SET THAT STRAIGHT AND IT NEEDS TO BE WELL AND TRULY CIRCULATED.
I WOULD SAY THE ANSWER IS A RESOUNDING YES. KIKO SAID ON DISCOVERY CHANNEL ONLY THE OTHER DAY WE HAVE AN ABUNDANT ENERGY SOURCE, WATER, HE THEN WENT ON ABOUT HOW VESTED INTEREST IS TRYING TO MAKE IT EXPENSIVE WITH HYDROGEN STORAGE AND FILLING STATIONS AND FUEL CELLS. POPPYCOCK. ELECTROLYSIS IS VERY EFFICIENT.
NEXT LEVEL UP, MOST OF THE ABOVE HAVE WORKING MACHINES. FUNDS TO PRODUCE IS THE ONLY PROBLEM. R + D IS NOT. ONCE WORKING DEVELOPMENT DUE TO THE NATURE OF FREE OUTPUT IS CHEAP. SO EARLY MACHINES WILL BE LARGE AND INEFFICIENT BUT HEY GUYS WE HAVE TO LEARN TO WALK FIRST.
LOOK AT THE FUNDAMENTAL PRINCIPALS, THEN YOU REALISE THAT AT THE END OF THE DAY, THE DEVICE MUST BE SIMPLE. THE ONLY COMPLICATION IS THE ROUND ABOUT WAY WE HAVE TO ACHIEVE IT.
REGARDS

Hitachi Engineers confirm Over-Unity Process
All the diagrams for the Kawai motor are now up on the Tom Bearden Website. The motor can be built directly from the Patent using appropriate switching (photon), as Kawai held nothing back.

The Chung's Negative Resistance experiment

JOE CELL: ELECTROLYTIC ORGONE COLLECTOR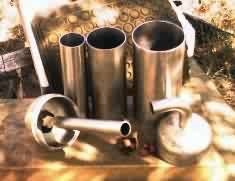 [LEE: DISCLAIMER, researching all this, we need more information and corroboration. Experienced tech help please!]
Thanks for your interest in free electricity. Below is the E brochure for the free electricity machine. Yes, it really exists. For proprietary reasons, the mechanics of the machine are not discussed or described in detail, but I can tell you generally that it is a 30kw/hr generator that is driven by a motor that utilizes fixed position, permanent magnets. A slightly more in depth discussion of the motor is available on the video. To the thought that, "you can't get something from nothing," the magnets shown in the video exert a force of 100 lbs. attraction/repulsion. There is, therefore, energy present that is constant and being transformed into work, it's just energy that doesn't require refueling. PLEASE READ ON
Subj: Dennis Lee
Date: 5/18/01 8:26:41 AM Pacific Daylight Time
He has yet to demonstrate that this works.
Subj: Dennis Lee and free energy claims
Date: 5/18/01 12:43:20 PM Pacific Daylight Time
A Quick websearch reveals quite a bit of smoke trailing behind this guy. Maybe you want to check it out
Editor: where there is smoke there might also be fire; hopefully the kind of fire that makes wheels turn. Other Free energy targets, sources and speculations to follow this weekend.

Subj: alternative energy machines
Date: 5/18/01 7:00:35 PM Pacific Daylight Time
Kent, I've been researching alternative enrgy for more than a decade now and am in the process of putting the finishing touches to a couple of papers to be released soon. I have investigated everything that's available in the literature, although I have to admit to struggling w/ Beardens equations. I had a chance to investigate Dennis Lee's energy pump when he first came out w/ it and I have to say that if we could harness his hot air to a sterling engine we could probably get more energy from that than all his other machines combined. You've already had several people weigh in with the same sentiments I see, but you still seem hopeful. I can understand that since I had the same emotions when first looking into his claims. I've included a couple of websites devoted to him and his "works"
http://www.voicenet.com/~eric/dennis.html
http://www.halcyon.com/wfrazier/dennis.htm
http://www.nmsr.org/denislee.htm
If you are looking for a real alternative energy machine, look into the swiss testatika.
http://website.lineone.net/~aarekhu/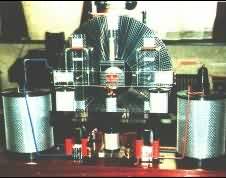 Subj: free energy
Date: 5/18/01 3:42:14 PM Pacific Daylight Time
Here is a couple of links that look very interesting. Thanks for all the fine work you do.




Subj: New Power Sources and Materials
Date: 5/19/01 12:13:54 AM Pacific Daylight Time
Howdy Kent
Just passing this little site on to you. I think you'll find it most
interesting. http://www.blacklightpower.com/
Here is an article on it as well. http://www.villagevoice.com/issues/9951/baard.shtml
Thanks and keep plugging away!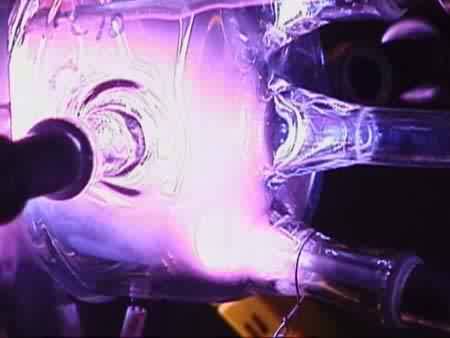 Introducing the International Tesla Electric Company
No, this offer is not something for nothing, too good to be true, or a joke, we are dead serious. In exchange for the use of your location and your grid access, ITEC will gladly supply your power needs. This is a barter, you get what you want, we get what we want.
The equipment is expected to produce 30 kWh each and every hour 24/7, an average all electric home at peak demand will only use about 2 kilo watts of the power produced. ITEC will sell the excess electricity back to your local utility through your grid connection. If the gird goes down, not a problem for you, your lights will still be on and your appliances (fridge, freezer, a/c, etc.) will remain fully operational. The equipment will adjust to meet only your power needs, and ITEC will be temporally out of business at your location.
Free Energy - The Hydrosonic Water Pump & The Water Fuel Cell
Search Results for free energy engines
The Next Step in Energy Production, Engines and Lighting
PATRONS: Help ORBIT by regular mail and PayPal

Easy Donation

Service

Kent Steadman
425 South 156th Street
#119A
Seattle, WA 98148

BREAD AND BUTTER MAIN SPONSORS

MOST ESSENTIAL: please honor our sponsors as usually seen page-top as you surf through ORBIT
NEW AND MOST WORTHY CAMPAIGN
| | |
| --- | --- |
| NEW SPONSOR: OUR CLOSE CO-RESEARCHER FRIENDS | |
CURRENT INVESTIGATIONS

PLEASE ENTER ORBIT