PROTON BLAST 9/12/00
| | | |
| --- | --- | --- |
| | | CHECK OUT OUR GREAT SPONSORS! |
| | |
| --- | --- |
| | Madonna CME |
9/12/00: A large coronal mass ejection, probably a full halo CME, was observed following a very long duration M1.0 event which peaked at 12:13 UTC. The source of this event was a huge filament eruption in the southern hemisphere, stretching about 30 degrees west from region 9158 (and across the central meridian). This CME could cause a serious disturbance on September 14 or 15 as it impacts Earth, minor to severe storming is possible! SEC PLOT
WEIRD FORERUNNER EVENT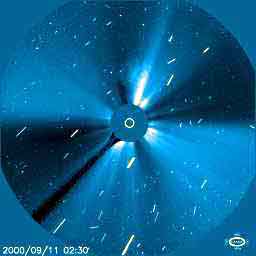 On Sept. 11, 2000, the Boulder sunspot number dropped to 27, its lowest value of the year. The Earth-facing side of the Sun, pictured here in an image from the Solar and Heliospheric Observatory, was practically blank. Does this mean that Solar Max is over? Not at all.
EVENT HOLLOMAN MASSIVE FILAMENT RUPTURE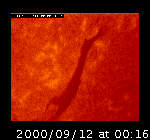 EITMPEG EITMPEG2 C2MPEG C3MPEG TRACEMPEG
EVENT ON EIT 195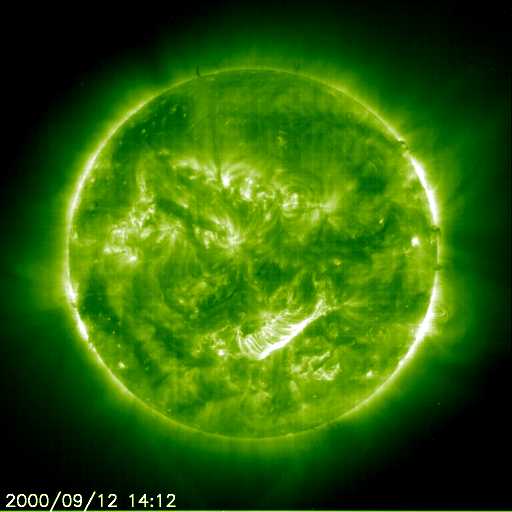 EVENT ON C2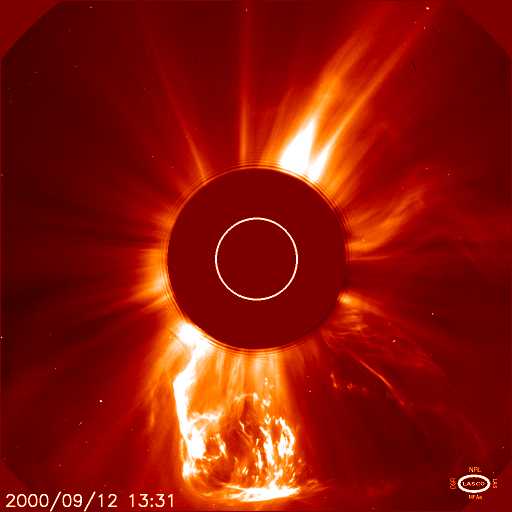 PROTON BLAST C2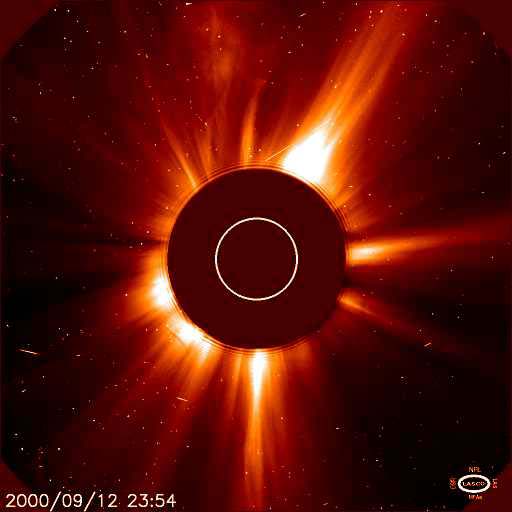 PROTON BLAST C3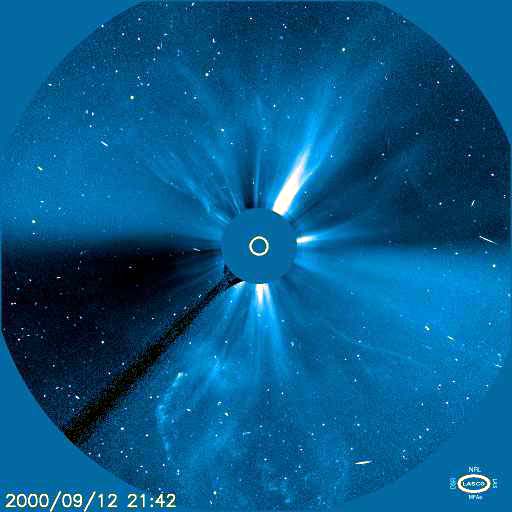 PROTON BLAST EIT 284A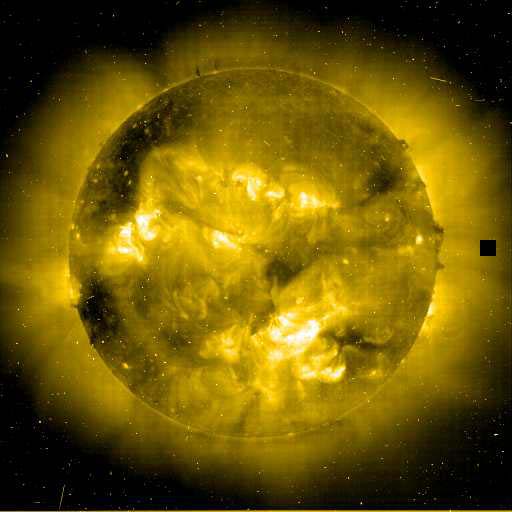 PROTON BLAST TRACE EAST
PROTON BLAST TRACE WEST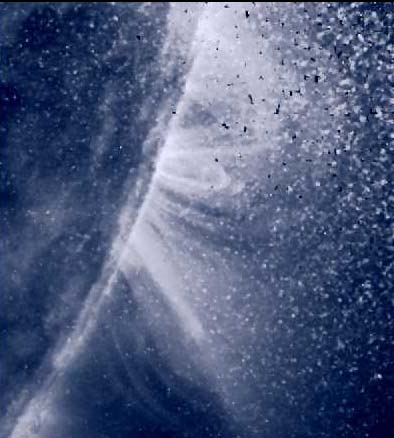 EDITOR: Although not as internally explosive as the last major impact event, this disturbance burned a long time. Be most interesting to see the effect on the magnetosphere by the 14th-15th Sept.