EARTHJOLT
Date: 8/17/01 7:43:58 PM Pacific Daylight Time
Can you tell me why there are worldwide disturbances at 23:00 on 8/17/01? Armenia, Russia, Australia, Africa, South America, Alaska, South Dakota? This makes me very uneasy.

VIEW FIRST CHARTS: Worldwide 8/17/01
SPECIAL FOCUS
SEISMIC MONITOR STATION: IU/BILL, Bilibino, Russia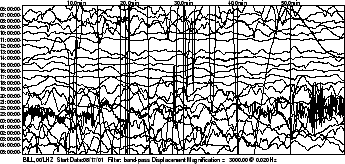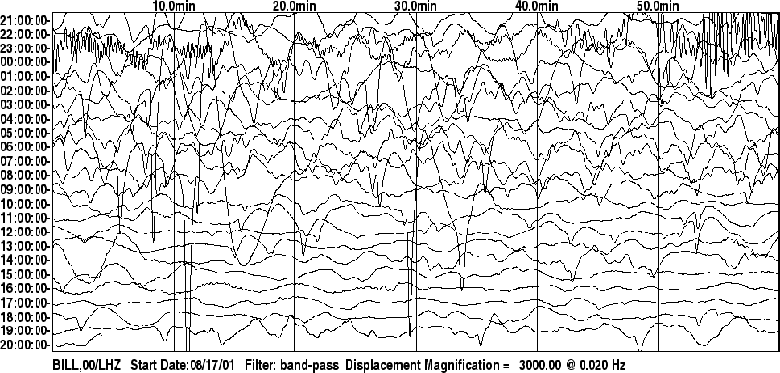 Bilibino Nuclear Power and District

Heating Plant

Bilibino nuclear power and district heating plant (NPDHP) was the first nuclear power station built beyond the Polar Circle in the central part of the Chukotka peninsula, and it provides electricity for the regional mining and gold mining industries.
Other noteworthy data at key time
01/08/17 22:25:49 UTC 25.78N 126.27E Depth: 33.0 km 5.6M RYUKYU ISLANDS, JAPAN