Most intense wraithstorm on record!

| | |
| --- | --- |
| | WILMA THE WITCH |
COMMENTS [RECENT-TOP]
HAARP ON 3.39 MHz Sun 10/23/20051720 UTC

HIGH Power day-nite testing for 12 hrs
10/29/2005 10:01:19 PM Pacific Standard Time
Just a quick followup on the mega off switch gif I sent you. IT HAS BEEN EDITED. The loop starts normally, but is shortened by 3 seconds. LAME.
10/29/2005 7:52:46 AM Pacific Standard Time
Woah, talk about an off switch!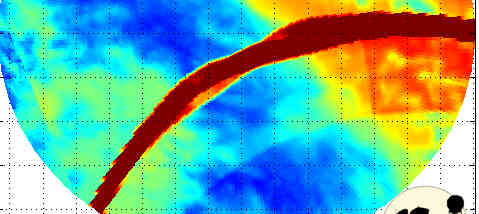 Date: 10/25/2005 9:34:11 AM Pacific Standard Time
Another "square" indicator? Note the "square" over North and South Carolina.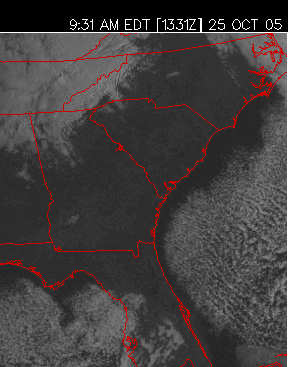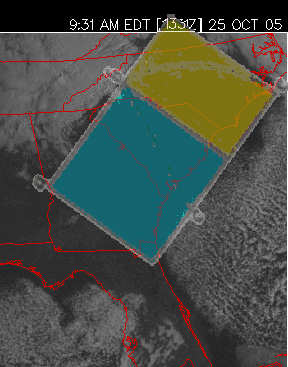 10/23/2005 8:35:14 AM Pacific Standard Time
ASIDE: kent, dark matter? i have seen this in mexico before, but not here!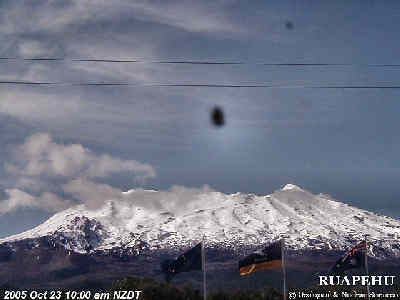 10/23/2005 12:24:14 PM Pacific Standard Time
Hi Kent,
Thought these images and ideas were interesting in this thread, passing it along.
http://com4.runboard.com/bthemabusrevolution.fextraterrestrialdiscussion.t219
Mirror Stewedios
http://www.rnabrand.com/mirror_stewedios.html

10/22/2005 12:42:03 PM Pacific Standard Time

They wouldn't call it goemetry if it didn't reflect
some attribute of the earth, right? Check out this photo
of this cloud above my house.I'm still in the process
of rendering it.I'm pointing a stick a one of the
vertices of the pentagram the was most visible to me
at the time.There seem to be multiple layers of
them,upon inspection.Also, in this sattelite eclipse
photo, do you see a pentagon?
000_eclipse99_mir.jpg 001_3d.jpg002 orange.jpg

10/22/2005 11:22:57 AM Pacific Standard Time
Kent, Attached are two pics of Wilma. The picture named 109920.jpg is a close-up satellite image from NOAA. I zoomed in to the eye, which features the face of the crone, it is also attached as file name face-of-Wilma.jpg. Use as you wish.

10/22/2005 5:45:45 AM Pacific Standard Time
Looks like a little pentagon type shape here. The smaller image almost looks like a kitty face.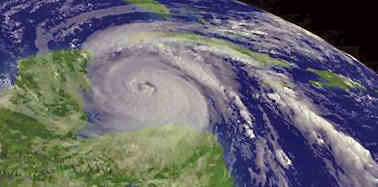 10/21/2005 3:32:24 AM Pacific Standard Time
Hi Kent, Sending this along.Appears to be the Creator at work.Good a guess as any! Peace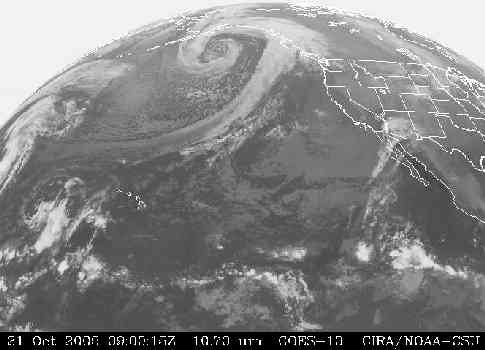 10/21/2005 12:52:01 AM Pacific Standard Time
http://weather.unisys.com/satellite/sat_ir_west_loop-12.html
Check out the hard, straight edge of the loop up near Alaska and B.C.
What's happening at El Paso, TX??? What the heck is that weird line at the north side of the image?
NOTE:
The skies over the north Dallas metroplex (to include Denton County) are clear. So clear, in fact, that with the aid of my old bifocals, I can make out the Pleaides. No goop in the sky, not a cloud to be seen, and the stars are out in abundance...yet this morning's NEXDAR reflectivity reading would make it appear that there's SOMETHING there.

10/20/2005 9:30:57 PM Pacific Standard Time
Kent-- Glad to know it's Halloween and the spooks are out and about else....the pix on the Wilma Witch front page left of the cauldron wouldn't look like the eye formed a "horse head" shape and the Midwest storm pix wouldn't suggest two "skulls" in the upper right corner.
Boo! and Happy Halloween

10/20/2005 6:08:21 PM Pacific Standard Time
ANON
has sent you the following web link

Date: 10/20/2005 2:56:26 PM Pacific Standard Time
Does this sound like they are admitting to using weather manipulation to steer this storm?
HURRICANE WILMA DISCUSSION NUMBER 22/ NWS TPC/NATIONAL HURRICANE CENTER /5 PM
Hurricane WILMA Discussion
--------------------------------------------------------------------------------
Home Public Adv Fcst/Adv Discussion Strike Probs Wind Probs Maps/Charts Archive
--------------------------------------------------------------------------------
WTNT44 KNHC 202031
TCDAT4
HURRICANE WILMA DISCUSSION NUMBER 22
NWS TPC/NATIONAL HURRICANE CENTER MIAMI FL
5 PM EDT THU OCT 20 2005
WILMA HAS TURNED NORTHWESTWARD...310/5...BUT THIS IS NOT NECESSARILY
THE BEGINNINGS OF RECURVATURE. A SHORT-WAVE TROUGH IN THE
WESTERLIES...THE OLD LOW FROM BAJA CALIFORNIA...WILL MOVE PAST THE
LONGITUDE OF THE HURRICANE BY TOMORROW MORNING...AND THE TRACK
MODELS SHOW A SLIGHT BEND BACK TO THE LEFT AS A LITTLE RIDGING
BUILDS IN BEHIND IT. IN FACT...THE GLOBAL MODELS ARE NOW
SUGGESTING THAT IT MAY TAKE THREE SHORT WAVES TO LIFT WILMA OUT OF
THE YUCATAN. THE GFDL DID ANOTHER BIG SHIFT WITH ITS 5-DAY
FORECAST...FROM CANADA AT 6Z TO CUBA AT 12Z. THERE IS LESS SPREAD
IN THE GFS ENSEMBLE MEMBERS THIS TIME...HOWEVER...LENDING A LITTLE
MORE CREDENCE TO A SLOWER TRACK. THE 12Z MODELS ALSO HAD THE
BENEFIT OF DROPWINDSONDE DATA FROM THE NOAA GULFSTREAM JET. THE
NEW OFFICIAL FORECAST IS SLOWER THAN THE PREVIOUS ONE...BUT IS
STILL VERY MUCH FASTER THAN ALL OF THE AVAILABLE GUIDANCE. THIS
IMPLIES THAT THE IMPACT TO FLORIDA COULD WELL BE LATER THAN
INDICATED HERE.
THERE IS VERY LITTLE LEFT OF THE INNER EYEWALL...AND REPORTS FROM A
NOAA HURRICANE HUNTER AIRCRAFT INDICATE THAT WILMA IS BEGINNING TO
RESTRENGTHEN. PEAK FLIGHT LEVEL WINDS WERE 145 KT...AND THE SFMR
INSTRUMENT ONBOARD MEASURED A SURFACE WIND OF 125 KT IN THE NORTH
EYEWALL. BASED ON THESE OBSERVATIONS...THE INITIAL INTENSITY IS
SET AT 130 KT. THE UPPER-LEVEL OUTFLOW PATTERN REMAINS STRONG AND
WILMA WILL HAVE THE OPPORTUNITY TO REGAIN CATEGORY FIVE STATUS
BEFORE IT REACHES THE YUCATAN...AND THE IMPACTS THERE COULD BE
CATASTROPHIC. WITH THE LIKELIHOOD OF A MORE EXTENDED INTERACTION
WITH THE YUCATAN INCREASING...SIGNIFICANT WEAKENING IS POSSIBLE
BEFORE WILMA TURNS TOWARD FLORIDA. IN ADDITION...THE LONGER WILMA
LINGERS BEFORE TURNING NORTHEASTWARD...THE MORE HOSTILE THE
ATMOSPHERIC ENVIRONMENT WILL BECOME FOR STRENGTHENING OVER THE GULF
OF MEXICO.
FORECASTER FRANKLIN
FORECAST POSITIONS AND MAX WINDS
INITIAL 20/2100Z 18.9N 85.7W 130 KT
12HR VT 21/0600Z 19.5N 86.4W 140 KT
24HR VT 21/1800Z 20.4N 87.0W 145 KT...INLAND
36HR VT 22/0600Z 21.1N 87.2W 120 KT...INLAND
48HR VT 22/1800Z 22.0N 87.0W 100 KT
72HR VT 23/1800Z 23.5N 84.5W 95 KT
96HR VT 24/1800Z 27.5N 79.5W 65 KT
120HR VT 25/1800Z 38.0N 70.0W 60 KT...EXTRATROPICAL

10/20/2005 4:16:25 PM Pacific Standard Time
ANON
has sent you the following web link

10/19/2005 1:55:27 PM Pacific Standard Time
Kent,
What a storm Wilma is turning out to be!
There have been some every interesting signatures within Wilma as seen in the MIMIC data from 1030Z yesterday through the 2300Z data frames.

10/19/2005 10:57:23 AM Pacific Standard Time
Hi Kent,
Jeb spilled the beans:
"Why us? How can a hurricane perform an sharp 90 degree turn?"
http://www.gmx.net/de/themen/nachrichten/panorama/naturkatastrophen/1461920
german original:
Der Gouverneur und Präsidentenbruder Jeb Bush verbarg nicht seine Frustration angesichts der drohenden neuen Katastrophe. "Warum wir?", fragte er. "Wie kann ein Sturm eine scharfe Wende von 90 Grad vollziehen?"
Greetings and encouragement

10/19/2005 2:55:15 AM Pacific Standard Time
CK, please ask H H to keep Pat. M., Florida relative, inside cone/pyramid pattern I mailed her. Second thing. "Sad" sense keeps getting stronger--ID as a potential locale, why? take good care.

10/18/2005 11:13:53 PM Pacific Standard Time
Hi, Kent.. I have been watching the weather for years, but I have never seen a huracaine drop 45 points in pressure in 2 hours. The proof is here:
Wilma
13 18/2100Z 16.7N/81.5W 80 100 WNW
10 970 Hrricn
14 19/0300Z 16.8N/82.1W 110 130 WNW
8 945 Hrricn
15 19/0500Z 16.9N/82.0W 150 180 WNW
8 901 Hrricn