WARNING TO THOSE POOR GNAVES DARING TO SPAM ELAINE'S FORUM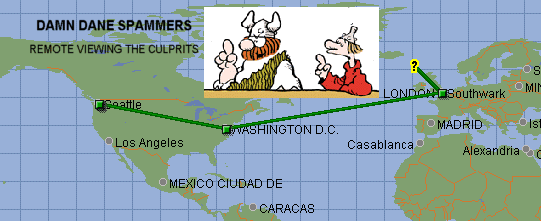 Pooh on lawyers, I remote-viewed the trace map and picked up up on not one, but TWO, possible twerp-spammer culprits [above]! Now I´ll sic one of the hags of Saaremaa on them.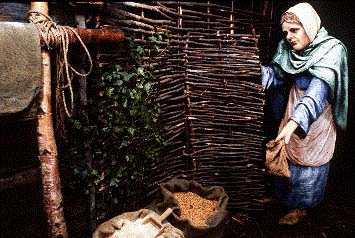 Neotrace: looks like a Great Dane: Hagar the Horrible or just a plain old poochie?
On catching a Dane: Interpol was looking for an escaped spammer in Denmark, and sent pictures of the man to the Danish police. The pictures were taken from both sides and the front. After a few days the Danes replied: "We caught the guys on the left and the right but the one in the middle got away".
DECREE [In continuation of the policies of Emperor Norton I, my former incarnation]-- EMPEROR KENTON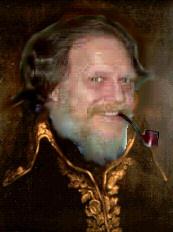 This Remote-viewing stuff is exhausting. 
Please forward a gratis-tip!--KENTON