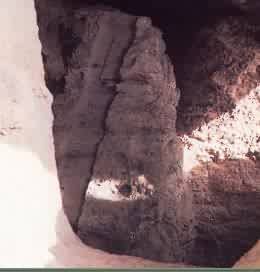 News Flash, Kent! I found the phone number of the Primary School in Antalya, Turkey where that UFO landed! Might be a good idea to hang onto these links. We're gettin' somewhere NOW!
Most people heard about the Antalya UFO story here:
UFOs Land In Turkey, ETs Get Out - Dozens Of Close Witnesses
http://www.rense.com/general25/land.htm

NEWS FLASH! I FOUND ACTUAL NAME OF THE SCHOOL where the UFO landed:
Fatma Parilti Ilkögretim Okulu
Telefon: 322 01 44 (number for Santral, meaning "exchange")
Telefon: 332 25 83 (number for Müdür,, meaning "director", "manager". Meaning: you can call the school and ask 'em about the UFO while speaking in Turkish.)
To dial these numbers in the U.S., use 011-90-242- then add the number. 90 means Turkey, 242 means the Antalya area. Info was found at this link:
http://antalya.meb.gov.tr/iletisim/ilkogretimmerkz.htm
(That link comes from this menu: http://antalya.meb.gov.tr/sol/iletisim.htm )
WARNING: The name of the school as you see it in this note is not correct for Turkish webpages. Go yo the first 'ilkogretimmerkz' link to see how the lowecase 'i' appears UNDOTTED! And in 'Ilkögretim', notice the dot over the uppercase I, and the grave mark over the 'g'. The version you see in that webpage is the correct version to use.
In Turkish, 'parilti' means:
fire, flash, glare, glint, glitter, lustre, shimmer, shine, sparkle, twinkle

In Turkish, 'okul' or 'okulu' means: school

Here's a better Antalya UFO story because of the international letters:
http://groups.yahoo.com/group/UFO-Disclosure/message/1609

If you're desperate, go politely ask ICQ members from Antalya about the UFO incident. Ask 'em to send a link to a local story about the UFO landing. Perhaps pick someone in the Education field?
http://web.icq.com/whitepages/search_results/1,,,00.html?FirstName=&LastName=&NickName=&Email=&Gender=0&AgeRange=&Lang=0&Phone=&City=antalya&State=&Country=90&Occupation=0&Dept=&Company=&PastInfo=0&PastInfoText=&Interest=0&InterestText=&SubInterest=&Group=0&GroupText=&Photo=on&x=34&y=10

Search engines - Turkey:
http://www.istanbul.net/
http://www.mynet.com.tr/
http://www.sibels.com/
http://www.indexturkiye.com/
http://www.nerede.com/
http://www.superonline.com/
http://www.thebizseeker-turkey.com/

More info about the UFO incident will show up here:
http://www.siriusufo.org

Map of the ANTALYA region in Turkey:
http://ichmt.me.metu.edu.tr/old-meetings/Plasma-99/Antalya-regional-map.jpg

The BEST Turkey Telephone book I can find so far ('frames site', with translated keywords):
http://www.turkey.be/En/telephone.htm
(That site pulls up http://www.ttrehber.gov.tr/ after you click a link.)

Karain Cave is nearest Antalya, Turkey:
http://www.antalya-ws.com/english/Caves/karain.htm

Other caves in Turkey:
http://www.antalya-ws.com/english/Caves/semahoy.htm
http://www.antalya-ws.com/english/Caves/beldibi.htm
http://www.antalya-ws.com/english/Caves/altinbe.htm
http://www.antalya-ws.com/english/Caves/damla.htm
| | |
| --- | --- |
| | A find of Bashkir scientists contraries to traditional notions of human history: stone stabs which is 120 million years covered with the relief map of Ural Region... The map contains civil engineering works: a system of channels with a length of about 12,000 km, weirs, powerful dams. Not far from the channels, diamond-shaped grounds are shown, whose destination is unknown. The map also contains some inscriptions. Even numerous inscriptions. At first, the scientists thought that was Old Chinese language. Though, it turned out that the subscriptions were done in a hieroglyphic-syllabic language of unknown origin. The scientists never managed to read it… Other finds |
| | |
| --- | --- |
| | Here's all the links related to that Bashkiria 120 million stone slab |
| | |
| --- | --- |
| | China Mummies: TaklaMakan = Cherchen = Ürumchi = Tocharians |