THE HEX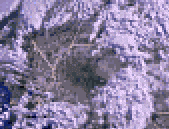 QUAKE ALERTS:
2001/10/31 07:56:16 33.50Nn 116.52W 14.2 5.1 <PAS> SOUTHERN CALIFORNIA
Date: 11/1/01 6:20:40 AM Pacific Standard Time
Out of curiosity, I also have paid attention and discern between "Chemtrails" and condensation trails.
About a week ago prior to the Anza 5.1 quake, Chemtrail activity out in the Mojave over the NW Joshua Tree National park towards Dale City, jets began flying a crisscross patterns forming a pentagram star minus one leg to the star.
Interesting coincidence with the parallel you made on the epicenter locations of aftershocks surrounding the Anza quake, although the Anza center is about 50 miles WSW of the Chemtrail activity.
Keep up the good work. Enjoy your posts.


HUGE HEXAGRAM CROP FORMATION IN RED DEER, ALBERTA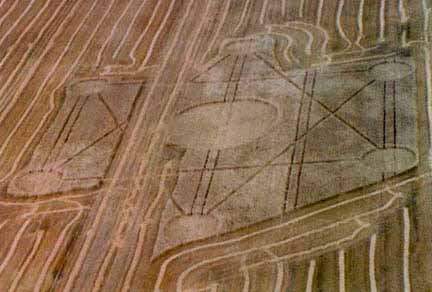 ARCHIVES: HEX HANGS OVER THE WEST