RBIT August page 2
(Graphic intensive. Netscape best, 800X600)


Trip a silent switch and you will remember the time parallel when the world was a vacation.




Have aliens been with us from the beginning?

Above the high moorlands of Lancashire, reveling in the force of the wind, large numbers of ../angels and nature spirits of air are to be seen. These sylphs are rather below human height, but quite human in form . . . yet no human spirit shines through those large, upward slanting eyes.
SHAPESHIFTERS?

.....

...ENTER THE IMAGES


JULY ISSUE....... ARCHIVES
One solar day a strange vessel appeared on the central island, declaring to be of creation.




DELORES FINNEY

"I had a neat dream 7 times in one night about a Shaman and his crystal tools. So, I found a Tantra Twin crystal and put it under my pillow. The visions were instantaneous."
I remember so well the dark side of the ../moon . . .


A conversation from the SOUL

Songs of the Desert




Mortals spoke claim to the Terra Land and demanded of the ancients a departure forever.



NORIO HAYAKAWA


So we made the departure for an "interval" and allowed the mortal-sway over Homeworld.

DR. BRUCE CORNET


CIA's Role in the Study of UFOs, 1947-90
BOPP Returneth
Comet Hale-Bopp becomes able to be seen again in the southern sky
at dawn in late September. Image, May 8, shows strange satellitte.
Tree of Life Crop Circle, Barbury Castle
Zeta Written Script

NEWSGROUPGEM of WEEK
"Has anyone else here figured out that if the only "reality" you allow into your being is third-dimensional, that you're gonna have one helluva time coping with the fifth dimension?" CaroleMcAv@../AOL.com


Electromagnetic disturbances detected.
I just received a special storage analyzing oscilloscope. Using my "UFO" sensing equipment, I have found that there is a a frequency being broadcast, probably world-wide, if my fears are correct. The frequency is sitting extremely stable at 14.28571429 Kilo-Hertz. It has a persistent modulated wave-shape. The relative wave-form does not change much, although the whole pattern throbs slightly. This is within the higher range of human hearing. Being on continuously, it would cause a counter-reaction in the brain.
HANS HENDRIK RUSSELL

Kent Steadman Editor

Crystals by Moyra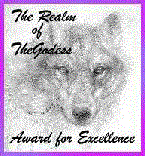 WEBSITE HOST