TEMPLE OF HORUS
SUNKEN PYRAMIDS
SEVEN CITIES OF Mars
FORGOTTEN CITY

ARMAGEDDON
ANCIENT SAGA

CYDONIA
.
.


.

SIGNALS: A message sweeps the internet: "An astronomer friend of mine forwarded this off of a private mailing list between researchers. He said distribute this far and wide before the government has a chance to squash it."
....CYGNUS, THE SWAN

The Signal within the Golden Rectangle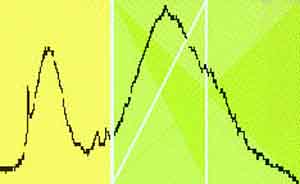 A NEW PUZZLE: IS THE SIGNAL COMING FROM EVERYWHERE?
Editor's note: Keep an eye on HAARP, HISCAT, EISCAT, Fermilab, and CERN. These buccaneers are messin' with stuff that might be dangerous. Signals? You bet, immense energy. Also keep an eye on China Lake Naval Air Warfare Center Weapons Division: whatever the swabbies are up to they are making the ground shake in CA.

"However, we wish to exclude any possible that they are from a source in space, as we are being careful. As I indicated, we know they are not of intelligent creation as they arrive from many locations in the sky and there are always one or two pulses, or bursts of interference, no matter where we point the dish."
EDITORS NOTE: This investigation has progressed as I expected, a startling announcement, followed by denials and urgent qualifications. I have recently removed by request any hints that these pulse signals are of extraterrestrial intelligence origins. However, please understand that now many researchers from around the world are examining these signals. The cat is out of the bag, and in my opinion the complete story is not yet in. Keep checking back--Kent Steadman

REFERENCES:

HUBBLE UNCOVERS A HIDDEN QUASAR IN A NEARBY GALAXY

STAR MAPS

JULY ISSUE, ORBIT: CONTACT

NOTES AND CORRESPONDENCES

THE GOD THUMPER

PHI
(Please return here for updates)

| | | |
| --- | --- | --- |
| | SPECIAL FEATURES | |
| | Please use Netscape, 800X600 | |


A NEW SUPER COMET: Our Bizarre Search

MARS-GROOM LAKE: A STARTLING COMPARISON
| | |
| --- | --- |
| GROOM LAKE AREA 51 | MARS |
| | |

Admittedly such comparisons stretch the rational mind, or maybe not. We turn to Liz Edwards' masterful enhancements to get a closer look.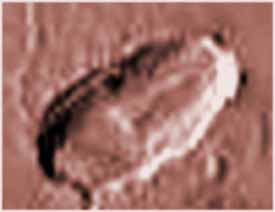 COORDINATES OF SITES
GROOM LAKE AREA 51
MARS
Rachel, NV (Research Center) 115š44'00"W 37š38'30"N

Groom Lake Base, Bldg 170 115š49'00"W 37š14'00"N

Freedom Ridge 115š38'30"W 37š20'30"N

White Sides Mountain 115š37'30"W 37š21'00"N

Tikaboo Peak 115š21'30"W 37š21'00"N

Papoose Lake (northernmost shore) 115š51'30"W 37š07'30"N

Groom Lake, center of lake bed. 115š47'30"W 37š16'30"N

Black Mailbox 115š29'00"W 37š27'00"N

Top Latitude = 31.500000 degrees north.

Bottom Latitude = 29.500000 degrees north.

Left Longitude = 106.000000 degrees west.

Right Longitude = 104.000000 degrees west

GO HERE FOR LARGE PHOTO OF GROOM LAKE

GO HERE FOR Mars ATLAS (type in latitude: 25; longitude: 97)

Mars: a profound mystery.

NASA's recent report, a/o Nov 21 thru 24, '97 from plutonium powered Ulysses satellite noted that the phenomenon, first reported by TRW observatory circa Jan 12, 1962 (start of present condition) had since 1991, when the outer mantle finished blowing off and the diameter was 200 miles less in diameter, begun to swell and was getting mucho caliente, the sun is NOW a HELIUM STAR (NO MORE H2) and that there are NO poles--just total instability. Editor: can anyone point us to the actual report?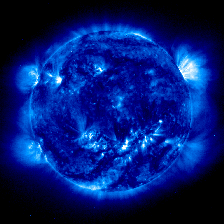 .
COSMIC BLAST
SOLAR EVENTS DISRUPT RADIO SPECTRUM
GEOS 8&9 MAGNETOMETER (animated)

EUROPA: ANOTHER WATER WORLD
Europa Clickable Maps High Resolution Images
VULCAN (animated quake maps, Mammoth, CAL-NEV, world)


ENCHANTMENT: Bear and Leah, save the world!
Take a break, a tale from the mystery of childhood (actual, depending on how far the drapes are drawn).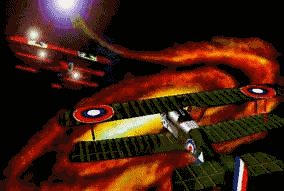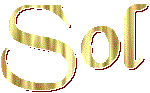 I've always been intrigued by the SUN=SON equation. It seems that throughout history the identity of ol Sol has been regarded through the existing cultural screen.
For instance the ancients defined the sun as GOD, almost universally. Then during the early industrial age the sun was a ball o' fire like the fire in the steel mill furnaces. In the nuclear age the sun became a thermal-nuclear-exchange machine. Now some whisper that the sun is an opening between multiple dimensions, the flip-side of a black hole.
What next!
Several years ago myself and friends were all arguing over the identity of God. Stan, a Native American elder, began smiling.
"What's up?" queried we to Stan.
He said, "you cowpokes are always arguing over God, when that Great Mystery hangs in the sky for all to see!"
He pointed to the sun.
Cycles.


A STONE PYRAMID AT CAHOKIA, ILLINOIS?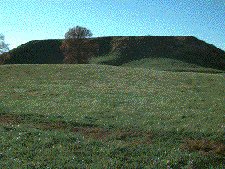 DECEMBER

JANUARY

FEBRUARY

ARCHIVES

HUMPBACK ISLAND

My Brother's Great Book

BRUCE STEADMAN Information

"Those who have lived in rural Alaska will be certain Steadman's characters are based on their (own) friends and neighbors. The book, which tells how life evolves on the island, captures some of the quirkness of life in Southeast." -- Lori Thompson, The Juneau Empire.

"An informative, entertaining story . . .Steadman brings a vast knowledge of Alaskan folklore and history to his writing, great for anyone looking for an account of Alaska or for someone looking for a great read."-- Barnes and Noble Booksellers, Eugene, Oregon.

"This novel will will make you want to be there. A very funny but serious thought provoking tale." --Clyde Lewis, talk show host, radio KCNR, Salt Lake City, Utah

EDITORS NOTE: Originally I designed ORBIT as a monthly magazine. I have given up that artificial format. Why? Because new information is booming in each day. So now the viewers might want to consider this a morning news source with recent updates indicated with:

Kent Steadman, editor





.