``The only thing that would keep me from coming here is if the mountain explodes . . .''
(click for larger)

Keep an eye on Mammoth Mountain.

enter current quake map left

Please use latest Netscape
CHINA LAKE QUAKES:
Earthquakes near Secret Base at China Lake, CA (expanded info)
Seismic jolts near China Lake Naval Air Warfare Center Weapons Division.
.....

ANIMATION SPANNING 3/06/98-3/11/98;

3/12/98-3/22/98

3/23/98-3/29/98
..... 3/30/98-4/12/98 4/13/98-5/05/98 5/05/98-6/09/98
Surface Quakes in Panamint Valley. Vulcanism?
PROGRESSIVE MAP MAMMOTH ANIMATION:

CLICK HERE FOR MAMMOTH QUAKE ANIMATION SPANNING 12/25/97-1/5/98
.....

ANIMATION SPANNING 1/06/98-1/11/98;

1/11/98-1/17/98

1/18/98-1/27/98
.....

1/28/98-2/09/98

2/09/98-3/07/98

2/10/98-3/21/98

3/22/98-3/29/98

3/30/98-4/12/98
......

4/13/98-5/05/98

5/05/98-6/09/98
A WIDER VIEW OF CALIFORNIA-NEVADA QUAKE ANIMATION:
CURRENT CAL-NEV EARTHQUAKE MAP

CLICK HERE FOR CALIFORNIA QUAKE ANIMATION SPANNING 12/25/97-1/5/98
....

ANIMATION SPANNING 1/06/98-1/11/98;

1/11/98-1/17/98

1/18-1/27/98
.....

1/28/98-2/09/98

2/09/98-3/07/98

2/10/98-3/21/98

3/22/98-3/28/98

3/29/98-4/12/98
......

4/13/98-5/05/98

5/05/98-6/09/98
WORLD MAP QUAKE ANIMATION
....

ANIMATION SPANNING 1/15/98-1/27/98

1/28/98-2/09/98

2/09/98-3/07/98
.....

2/10/98-3/21/98

3/22/98-3/28/98

3/29/98-4/12/98

4/13/98-5/05/98

5/05/98-6/09/98
DREAMS OF THE GREAT EARTH CHANGES
ETNA: VULCAN'S LAIR: The volcano Cayce predicted to erupt
| | |
| --- | --- |
| | |
| MOUNT ETNA CAM ABOVE | UPDATE SITE ABOVE |

JIM BERKLAND EARTHQUAKE PREDICTIONS
1ST EARTHQUAKE PREDICTION MESSAGE BOARD
REFERENCE MAP, CALIFORNIA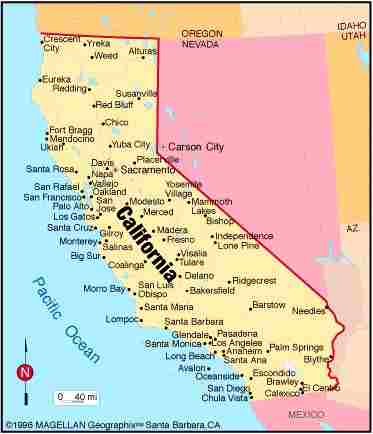 MAMMOTH LAKES, Calif. (AP) - A swarm of 2,000 earthquakes in the past 10 days wasn't enough to keep 15-year-old snowboarder Brandon Keene away from Mammoth Mountain Ski Area.
``The only thing that would keep me from coming here is if the mountain explodes,'' Keene declared.
Residents doubt it will come to that, though the nation's second-largest ski area behind Vail, Colo., is located next to an ancient volcano. But they do worry all the shaking that's been going on around here has rattled the resolve of visitors on the eve of Thanksgiving, when the first big crowds of the ski season usually show up.
``What's bad is that they're going to scare all the tourists away and it could ruin our business this weekend,'' said Kevin Schueller, assistant manager at Sandy's Ski and Sports. ``We rely on Thanksgiving to get us into Christmas. If it's dead, we don't have the money to buy the new equipment we order between now and then.''
While a few people who booked rooms for this weekend canceled, hotel bookings remained solid at two-thirds of capacity, said Pam Murphy, marketing director of Mammoth Mountain.
Earthquakes are nothing new for the Mammoth Lakes area, which is inside the Long Valley Caldera created by a volcanic eruption 760,000 years ago. The earthquake swarms that continue today - there were 500 on Nov. 13 and 1,000 over the weekend - date to 1979, powered by the churning of magma deep within the earth.
The last actual eruption in the area happened 500 to 600 years ago.
Three magnitude 6 quakes hit Mammoth Lakes in May 1980, the same time Mount St. Helen's erupted in Washington state and killed 57 people. Local quakes since then haven't been as strong, but three of at least magnitude 4.5 and 27 others in the range of magnitude 3 were felt in town during last weekend's cluster.
Chair lifts were briefly closed Saturday after a magnitude 4.8 quake. ``Normally they don't bother me,'' Schueller said, ``but the consistency of them kind of gave me the creeps. It didn't seem to stop shaking.''
``They really scared me,'' hotel worker Scott Faamausili told a British couple as they checked in. ``I thought I was going to die. I called my grandmother to tell her I was OK.''
Still, many locals are quick to point out that seismologists have a good volcano warning system, that no damage was done and that no one has been killed in 100 years of quakes here, unlike in San Francisco and Los Angeles, 250 miles to the south.
``And that's what you care about,'' Murphy said. ``More people die on the freeways in Los Angeles.''
Skiers hitting the slopes Tuesday expressed concern about the quake activity, but it wasn't enough to keep them from their favorite sport.
``I was a little worried about it,'' said Michele Roy as she slipped on ski boots. ``But I got here and talked to some locals and they didn't seem to think it was big deal.''
Officials in the tourism-dependent town of 5,000 said they were more worried about getting snow from above than the rumblings below. They were reluctant to say if business has been hurt by the quakes.
``We are very anxious to get good snow,'' said Tracy Fuller, the manager of the town where more than 300 inches of snow falls each year. ``We view Thanksgiving as a gift for good snow.''
The U.S. Geological Survey closely watched the area over the weekend and declared no immediate risk even before the swarm died down Monday. But seismologist Dave Hill warned that the caldera - 20 miles long and 10 miles wide - has been slowly rising upward, with about 2 inches of movement since May. That means quake activity should come and go.
``It's rock and roll,'' quipped Wally Hofmann, publisher of the Mammoth Times Weekly, which lists daily seismic activity above magnitude 2.4 like a daily crime report in big city newspapers. ``It is what we are.''
"I arrived in Mammoth at about 4pm on Sunday, 11/23. The receptionist at the motel said that the Govt. visited the schools & passed out flyers to take home. The flyers warned of an earthquake prediction for the next 2 weeks, of magnitude > 6. The flyers went home to the parents.
While there, we had 3 strong shakers, ~4:40pm on 11/23 & 2 on Monday morning from 1am to 6am."

CyberSpace ORBIT for recent internet news
KENT STEADMAN
IWONDER PRODUCTIONS, Graphic Consultant