TIME TRAVELER

KENT, THANKS FOR COMING TO MY DEFENSE. I WRITE AND SPELL BETTER BACKWARDS THAN FORWARDS.

Note: I've had some criticism of this piece based on words and phrases. The sender is dyslexic. She was brought into "security projects" for her psychic abilities, probably in response to the Russian experiments in psychotronic phenomena, or in fact to go into real combat. Such specialists are preened to do what no ordinary soldier can do, and yet later they are treated like unwanted refuge by cowardly project-Fuhrers. Her challenge with writing is not an important parameter in this case. I partially edited, but left the basic style. My oldest daughter and son, math and business geniuses by the way, are both are dyslexic. KENT
We have heard stories of travelers coming here, our myths, heroes and deities. Now we have a story of a child of earth required to go "there."
TIME TRAVELLER'S THEORY ON PHYSICS
ON TIME: Time is a dimension in and of itself. and the only place known that time exist is around earth. A three dimensional object is stationary in time, as a baseball,until it is thrown. When thrown it appears to be a streak and appears as a streak when photographed. The most famous golf ball teed off was on the moon. When it was in motion it still remained in focus as a round golf ball, not as a ball in motion would appear on earth. This is one of the greatest problems in space travel. Our human form is not able in this dimension to withstand being out of the dimension of time. That is a problem with the mars mission, to make sure our astronauts do not come back as a puddle of jelly fish. TIME is what will keep us earth bound. The only way we could travel a long distance is to create a kind of timeless worm hole to travel through.
ON THE SUN AND LIGHT: The sun in reality shows everything on earth as a negative, as in a photo negative. yes, white people are really black and black people are white in this theory. It is our optic nerve that developes this negative photo. To see the world as it really looks without the optic nerve is quite weird.
ON THE VIRTUAL GAME OF LIFE: It is explained quite well in "Plato", Timoeus tells of a man that died and came back to describe the after life. The theory is as such, say I would chose the life of John in 1954 The next time the life of Judy in 1959. I could live 2 separate lives at the same time. Judy could even marry John, that is what Silvia Brown would call a true soul mate. I could chose the life of John in 1954 and the next time Henry III. Time is only relevant here not in the after life. Like Shakespear said," life is but a stage and we are mere actors" Therefore the play is written and continuous. That is why time travel is possible. It is like a movie with all frames showing at the same time. Who knows the beginning or the end????
Date: 2/22/00 12:12:19 AM Pacific Standard Time

DEAR KENT, YOU ARE THE ONLY OUTLET I HAVE AND IF I COULD TELL YOU WHAT I KNOW YOU WOULD BE AMAZED. I WAS THRILLED TO SEE WHAT YOU HAD ABOUT THE SUPER NOVA OF 1987. I PREDICTED IT 2 YEARS BEFORE IT HAPPENED AND I CAN CONFIRM IT.
I HAVE BEEN A GOVERNMENT SECRET. IN 1992 I WAS IN A VILLAGE IN ENGLAND (MILITARY INTELLIGENCE FROM EVERYWHERE). THIS VILLAGE LEFT THE PLANET EARTH. TIME TRAVEL DID THAT.
Date: 2/22/00 12:29:11 AM Pacific Standard Time

HELLO KENT, THERE IS REALLY NOT MUCH THE GOVERNMENT CAN DO ABOUT WHAT I RELEASE. YES! UFO'S ARE REAL. THEY DO NOT COME FROM ANOTHER PLANET BUT ANOTHER DIMENSION. I SPOKE BEFORE A CLASS OF MILITARY ATTENDING CAMBRIDGE UNIVERSITY IN ENGLAND ON QUANTUM PHYSICS. I BLEW THEM AWAY! BUT THE MAIN THING I WOULD LIKE TO COMMUNICATE TO YOU AND YOUR SITE IS THE TRUTH. IT IS NOT AS SCARY BUT SO BEYOND WHAT THEY WOULD HAVE EVER IMAGINED.
J.ALLEN HYNICK WAS A GREAT FRIEND,AND THE TRUTH NEEDS TO BE TOLD.

Date: 2/22/00 1:11:21 AM Pacific Standard Time

THANK YOU FOR BEING UP SO LATE! I TRIED TO WRITE A BOOK YEARS AGO BUT WAS TOLD THE WORLD WASN'T READY FOR IT. I HATE WHEN THE GOV. INSULTS OUR INTELLIGENCE.

KENT, UFO'S ARE REAL AND THEY HAVE A VERY GOOD REASON TO BE DOING WHAT THEY HAVE BEEN DOING. I'LL THEY ARE NOT MAKING BABIES TO SAVE THEIR PLANET BUT TO REPOPULATE THIS PLANET. I'M NOT MILITARY OR GOV., I JUST KNOW TOO MUCH. SO THEY GAVE ME A CLEARANCE TO KEEP ME QUIET. I'M 53 YEARS OLD NOW AND THE CAT'S OUT OF THE BAG.

TIME IS A DIMENSION IN AND OF ITSELF. IT ONLY EXISTS ON THIS EARTH AND THERE ARE MANY WAYS IN AND OUT, AND YOU CAN NEVER GO OUT AND DIMENSION THE SAME WAY YOU
CAME IN. IT IS SO HARD TO TALK ABOUT THIS BECAUSE IT IS SO FAR OUT IN LEFT FIELD. MOVIES LIKE MY FAVORITE THE 12 MONKEYS, THE FALLEN, HELP EXPLAIN WHAT I WOULD LIKE TO TELL.
MY TIME IS LIMITED. THIS SUPER NOVA HAS MORE TO COME, AND TRUST ME THE WORLD IS NOT GOING TO END, BUT THESE EVENTS HAVE THEM SCARED. WHICH I THINK IS WHAT THEY DESERVE.
IN THIS LIFETIME I HAVE GONE BACK TO 1945 BEFORE I WAS BORN. I MET MYSELF WHICH IS A GREAT THING BECAUSE THAT IS OK.

I LIVE A VERY QUITE LIFE AND NO ONE HERE WOULD EVER BELIEVE WHERE I'M COMING FROM AND MY HUSBAND (EVEN THOUGH HE HAS SEEN THEM) DOES NOT WANT TO TALK ABOUT IT.
I STARTED A PAPER NOT LONG AGO ON PHYSICS I WILL FAX OR MAIL--THAT MIGHT HELP.

I HAVE JUST GOTTEN TO THE AGE I CAN'T HOLD IT ALL IN, AND IT IS VERY DIFFICULT TO TALK ABOUT. I HAVE A PROBLEM TRUSTING, BUT I HAVE READ YOUR SITE FOR OVER A YEAR.


Date: 2/22/00 1:41:37 AM Pacific Standard Time

I AM TRYING TO GET UP THE NERVE TO LET IT ALL OUT. IT'S HARD!! I STARTED WORKING FOR THE GOV. WHEN I WAS 17 . MY FATHER HAD TO SIGN. I KNOW A LOT ABOUT THE KENNEDY ASSASSINATION. I WAS ON THE GULF COAST.
I GOT MY FIRST CLEARANCE A WEEK AFTER I GRADUATED HIGH SCHOOL. NOW I'M GOING TO LOSE YOU, THE WORLD IN ONE PARALLEL DIMENSION ENDED IN 1972.
I WAS ONE AS WERE OTHERS SENT TO KEEP THIS ONE GOING. IT WAS A SOLAR FLARE!

Date: 2/22/00 2:05:30 AM Pacific Standard Time

KENT, BUT WHAT I'VE WRITTEN IS SO OUT OF CONTEXT AND RAMBLING. YOU CAN PRINT THIS: THE ALIEN AGENDA IS THAT THE REASON THEY ARE IMPREGNATING WOMEN AND TAKING EGGS FROM OVARIES, ME FOR ONE, (I HAVE A SON UP THERE WHICH IS GREAT) IS THAT THIS PLANET HAS BEEN AND IS IN DANGER THAT THEY ARE DOING THIS IN ORDER TO REPOPULATE.
THIS IS SOMETHING THAT IS A CHAIN REACTION FROM SPLITTING THE ATOM,WHICH SOUNDS BIZARRE, BUT IN PHYSICS WOULD MAKE SENSE. EINSTEIN, KNEW IT. AND KEEPING IT TOGETHER HAS A LOT TO DO WITH FAITH AND LOVE, I DON'T MEAN RELIGION OR NEW AGE CRAP. LOVE IS LOVE. [see: Crownstar]

I WAS TAUGHT MOVEMENTS THAT CREATE BALANCE, AND OPEN A VORTEX, SPLIT THE ATOM.
JUST "ONE" [INCIDENT] CAUSED A CHAIN REACTION. WE ARE WORKING HARD TO FIX IT (NOT A GOV.).

Date: 2/22/00 2:24:48 AM Pacific Standard Time

KENT, YOU HAVE TO GO BACK TO PLATO. WE ARE IN GOD'S NINTENDO GAME. MOST
PEOPLE JUST WORRY ABOUT THEIR CAR PAYMENT. THAT IS WHY THE GOV. DOESN'T TELL THEM THE TRUTH. HOW DO YOU TELL THEM THAT THIS WORLD IS NOT REAL BUT ONLY A MIND GAME. AND WHAT IS IMPORTANT IS HOW THEY PLAY THE GAME.
WE ARE IN DIAPERS COMPARED TO WHERE WE SHOULD BE WITH THE TECH WE KNOW, BUT GREED AND MONEY DOMINATE,WHICH IS WHAT IS HOLDING US BACK.

BUT ONE LITTLE MAJOR SIGN FROM ON HIGH SO TO SPEAK MIGHT WAKE US UP. YOU THINK!! WE HAVE TO MAKE A LOT OF SERIOUS CHOICE IN THE NEAR FUTURE. THE GAME'S NOT OVER.

Date: 2/22/00 2:51:29 AM Pacific Standard Time

KENT, I THOUGHT YOU SUFFERED FROM INSOMNIA BUT YOU'VE HAD BREAKFAST ALREADY, I'VE GOT SO MUCH TO TELL IT'S LIKE IT COMES OUT I SPURTS AND I DO TEND TO HOLD BACK.

AFTER MY HUSBAND SAW THREE ALIENS IN OUR BEDROOM 5 YEARS AGO [HE] DOES NOT WANT TO TALK ABOUT IT, WHICH IN A SENSE IS GOOD. I HAVE HAD ONE OF THE MOST BIZARRE LIFVES, AND I JUST HOPE IT'S NOT THE END OF THE STORY.
I WAS SHOWN THAT SOME OF US WILL LAST LONG BEYOND!

Date: 2/23/00 9:41:15 PM Pacific Standard Time

AS FAR AS TECHNOLOGY AND TIME TRAVEL, I DO NOT BELIEVE IT HAS ANYTHING TO DO WITH TECHNOLOGY, EXCEPT FOR WHAT IT TAKES TO KNOW WHEN AND WHERE THE WINDOWS OPEN. LIKE WHEN THE SPACE SHUTTLE GOES UP THEY HAVE TO DETERMINE WHEN AND WHERE A WINDOW IS OPEN. MUCH THE SAME. THE ONLY PHYSICAL SENSATION I EVER FELT WAS, AND THAT WAS ONLY ONCE, AND IT WAS EVERYTHING TREMBLING, BUT WE WERE, RIGHT OUT OF WHITE SANDS, NEW MEXICO. I WAS JUST TOLD NOT TO BE AFRAID IF THINGS START TO TREMBLE.
BEFORE YOU GO INTO A TIME TRAVEL YOU FIRST HAVE TO ENTER A DIMENSION WHERE TIME DOESN'T EXIST, AND YOU CAN NEVER COME BACK THE SAME WAY.
AS FAR AS THE VILLAGE IN ENGLAND, SORRY BUT I CAN'T GIVE THE NAME. GIANT GENERATORS, I WAS TOLD AS TALL AS A TWO STORY BUILDING, WERE BROUGHT IN, THE WATER SUPPLY WAS CHANGED. THERE WAS A PROFESSIONAL CAMERA CREW IN THE VILLAGE THE WHOLE TIME, AND WHEN IT HAPPENED THE SKY LOOKED LIKE I HAVE NEVER SEEN OR HAD OTHERS. STARS LIKE YOU WOULDN'T BELIEVE. WHY THIS WAS DONE I DON'T KNOW, A LOT OF THINGS HAPPENED I STILL HAVE TROUBLE ACCEPTING.
ON LOCATION WERE A LOT OF INTELLIGENCES FROM DIFFERENT COUNTRIES.
I WAS TOLD TO KEEP A JOURNAL WHILE I WAS THERE, AND I SURE WISH NOW I HAD. IT WAS IN THE EARLY 1990'S. SINCE I CAME BACK TO THE STATES I HAVE NEVER BEEN ABLE TO CONTACT ANYONE THERE, AND I HAVE TRIED MANY TIMES. I HAVE HAD CONTACT FROM
PEOPLE THAT WERE THERE ONCE BUT THEY [ARE NOW] IN THE STATES. IF I GET OVER THERE AGAIN I WILL SURELY GO TO SEE IF IT'S THERE. I DID FINALLY GET A MAP WITH IT ON THERE, BUT THE ONLY TIME I'VE SEEN IT AND I'VE GONE OVER A LOT OF MAPS.

Date: 2/23/00 11:16:02 PM Pacific Standard Time

ABOUT THE VILLAGE IN ENGLAND, IF I GAVE THE NAME THEY WOULD WITHOUT A DOUBT KNOW IT WAS ME. I WAS BROUGHT TO THAT VILLAGE FOR REASONS I DON'T EVEN UNDERSTAND AND HAVE A GREAT DEAL [OF TROUBLE] ACCEPTING THINGS THAT HAPPENED THERE. ONE DAY I WAS JUST SITTING THERE WHEN SOMEONE TOLD ME TO NOT WORRY ABOUT EVERYTHING SO MUCH. I ASKED WHAT SHE MEANT, SHE SAID, "I AM NOT PART OF WHAT THEY ARE DOING TO YOU, BUT DON'T WORRY ABOUT THE FUTURE OF THE WORLD EVERYTHING IS GOING TO WORK OUT ALL RIGHT." I'VE WANTED TO KICK MYSELF FOR NOT ASKING "WHAT IN THE HELL ARE THEY DOING TO ME?" I'VE THOUGHT OF GOING UNDER HYPNOSIS, BUT AFRAID OF WHAT I MIGHT FIND OUT.

Date: 2/24/00 12:13:37 PM Pacific Standard Time

OH, GOD IF SOMEONE ELSE KNOWS AND CAN FIND OUT [LOCATION, EVENTS] MAYBE I CAN GET SOME ANSWERS. THIS VILLAGE IS SURROUNDED BY MILITARY BASES, AND I WAS TOLD BY PEOPLE IN THE VILLAGE THAT ONCE UFO'S COMPLETELY SURROUNDED THE AREA FOR DAYS. EVIDENTLY PEOPLE HAD TROUBLE GETTING INTO THE VILLAGE AT TIMES. ONE NIGHT 2 YOUNG MEN CAME INTO THE PUB-RESTAURANT OF THE HOTEL LATE AT NIGHT. THEY SAID THEY HAD TO COME IN ON BICYCLES AND THEY HAD TO GET BACK OUT SOON. THEY TOLD ME THERE WERE UFO LANDING SITES IN THE AREA AND FOR ME TO BE REAL CAREFUL. THEY HAD A MAP AND SHOWED ME AREAS THAT I SHOULD STAY OUT OF. BUT THE CRAZY THING THEY ASKED ME.WAS WHAT ENDING DID I SEE IN THE MOVIE "THE GRADUATE". THE FIRST TIME I SAW DUSTIN HOFFMAN FLYING A HANG GLIDER INTO THE WINDOW OF THE CHURCH--WHICH WAS FUNNY BECAUSE WHEN I SAW THE MOVIE YEARS LATER HE WAS RUNNING TO THE CHURCH...NO HANG GLIDER.
I DON'T KNOW IF THIS IS TRUE BUT, THEY SAID THAT [THERE] IS A WAY THAT YOU KNOW YOU WERE IN DIFFERENT PARALLEL DIMENSIONS "
I DO KNOW PARALLEL DIMENSIONS ARE COMING TOGETHER, AND A LOT OF PEOPLE ARE PROBABLY DOING IT WITH OUT REALIZING.
WHEN I FIRST MET MY HUSBAND I TOLD HIM ONE DAY WE HAD JUST GONE IN ONE. [TIME TRAVEL JOURNEY]. OF COURSE HE THOUGHT I WAS NUTS. THINGS WERE THE SAME, BUT NOT THE SAME. LITTLE THINGS GOT SO STRANGE HE STARTED WANTING TO KNOW HOW TO GET THE HELL OUT OF IT. I KNEW THE MOMENT WE GOT OUT, BUT DIDN'T SAY ANYTHING. ABOUT 3 HRS LATER HE SAID "WE ARE OUT OF THAT DIMENSION, AREN'T WE"
I'VE BECOME A REAL HOMEBODY OVER THIS.
BACK TO THE VILLAGE: I WAS THERE FOR 6 MONTHS AND A FRIEND IN THE MILITARY INVITED ME OVER. WHEN WE GOT TO THE VILLAGE I ASKED HIM WHY HE LIVED WAY OUT HERE. HE SMILED AND SAID, "BECAUSE THIS IS WHERE YOU ARE SUPPOSE TO BE." I CAME TO FIND OUT HE JUST HAD AN APARTMENT THERE BUT DIDN'T STAY IN IT. ANOTHER TIME HE SAID, THAT HE WAS JUST "THE DOOR."
PEOPLE TEASED ME A LOT ABOUT BEING ALICE IN WONDERLAND. THE PART ABOUT THE VILLAGE LEAVING THE PLANET WAS ONLY ONE OF THE STRANGE THINGS.
SOME THINGS I WAS TRAINED FOR IN 1985 THAT I DON'T KNOW IF I'LL EVER GET UP THE NERVE TO TALK ABOUT.

I THINK THE VILLAGE LEAVING THE PLANET HAD TO DO WITH ISOLATING AN ENTITY. THAT IS AS CLOSE AS I CAN GET ON THAT PART OF IT NOW. I HAVE FELT A LOT OF GUILT ABOUT IT BECAUSE IT DIDN'T WORK, AND I DON'T KNOW IF IT WAS SOMETHING I DID WRONG.
(the military around the columbine incident upsets me).
CONTINUE: THIS ENTITY IS NOT IN A PHYSICAL FORM. I COULD SEE IT MOVE...AND SHOWED HOW THIS WAS DONE. IT LOOKS SOMETHING LIKE THE PREDATOR BUT MORE WAVY AND MOVES FASTER--AND HUMAN SIZE,
KENT, I FEEL LIKE THE ANGEL IN REVELATIONS THAT WAS GIVEN THE KEY TO THE BOTTOMLESS PIT. AS FOR MY OWN RELIGIOUS BELIEF I BELIEVE WE ARE VICTIMS OF EVIL. NO DEATH PENALTY, FORGIVENESS AND LOVE ARE THE CURE. IT IS LIKE A DISEASE (FORGIVE ALL MY MISSPELLING I'M DYSLEXIC.) I WAS SHOCKED WHEN THE MOVIE THE "FALLEN" CAME OUT BUT AS THE ENDING SHOWS SUICIDE IS NOT THE ANSWER.
I DO FEEL A LOT OF GUILT OVER THIS AND IS WHY I GUESS I HAD TO GET IT OUT BY TELLING SOMEONE. I HAD TO GO INTO ANOTHER DIMENSION AND BRING IT [THE ENTITY] OUT. THERE IS A VERY BIG WAR GOING THAT MOST PEOPLE ARE NOT AWARE OF--AND DON'T ALWAYS JUDGE OUR GOVERNMENT AS THE BAD GUYS.
I JUST DON'T WANT THEM TO PUT ME UNDER A MOUNTAIN IN COLORADO TO NEVER SEE DAYLIGHT.
I WOULD LOVE TO TALK TO YOUR FRIEND IN ENGLAND. IT IS A COMFORT TO NOT BE ALONE WITH ALL OF THIS AND IT IS A LOT TO LIVE WITH. P.S. THERE WAS A BBC FILM CREW THERE THE WHOLE SUMMER.

Date: 2/24/00 1:33:58 PM Pacific Standard Time

KENT, IF YOU TRUST THEM I DO, ENLIGHTENMENT IS A RARE GIFT, YOU ARE ONE OF US TOO, WHY ELSE WOULD YOU HAVE THIS SITE. I CAN'T BELIEVE HOW YOU EVEN HAVE TIME TO READ ALL THE MAIL YOU MUST GET. I COULD TELL BY WHAT YOU WROTE THE OTHER NIGHT YOU ARE A SHAMAN, SO TO SPEAK, THAT IS WHAT WHITLEY STRIEBER AND I CALL IT.
LIKE A RIGHT-OF-PASSAGE THERE ARE MANY OF US BACK FROM THE FUTURE TRYING TO KEEP THIS OLD WORLD GOING. THE LIGHT PEOPLE, SOME CALL ALIENS, TOLD ME TO ALWAYS ASK 3 QUESTIONS:
1. HOW DO YOU DEFEAT AN ENEMY YOU CAN'T KILL?
2. IF AT THE END OF TIME GOD WANTED TO SAVE THE GOOD, SATAN WANT TO TAKE ALL THE BAD, THE MOTHER OF ALL WANTED TO SAVE ALL? WHO SHOULD WIN??
3. SINCE ENGLAND I'VE NEVER BEEN ABLE TO REMEMBER THE 3RD QUESTION,????
AND I KNEW THEM FOR YEARS.
UPDATE:
EDITOR: as I have long suspected, natural visionaries are hunted down by military, others, to use in power games. In the Bentwaters affair I think perhaps something was let loose by indiscriminate experimentation, pulsed-electronics, and they needed someone to wash up the error.
2/28/00 5:12:46 PM Pacific Standard Time
I AM AFRAID THE LADY THAT SAID, I COULD BE A VICTIM OF MIND CONTROL, IS RIGHT. I NEVER HEARD OF IT UNTIL LAST YEAR,AND IT SCARES THE HELL OUT OF ME. YES, I'VE ALWAYS BEEN PSYCHIC, BORN WITH IT--ALSO EXPERIENCE STATES OF TOTAL ENLIGHTENMENT WHICH IS SO STRONG IT AFFECTS PEOPLE AROUND ME. I HAVE ALSO BEEN ABLE TO DO WHAT IS CALLED "PUSH" WHICH YOU CAN MAKE A PERSON DO OR SAY WHAT THEY WOULDN'T NORMALLY DO. AND SHE WAS RIGHT ABOUT SOMETHING ELSE:
IN ENGLAND I FOUND A PILL IN MY CEREAL ONE MORNING.
Date: 2/28/00 7:51:37 PM Pacific Standard Time

KENT, I DIDN'T KNOW WHERE BENTWATERS WAS I WAS ON THE OTHER SIDE OF BURY ST. EDMUNDS...BLOW MY MIND...ITS ALL THE SAME AREA.
MENDENHALL [MILDENHALL] A.F. BASE AREA: I WAS TAKEN TO THIS BASE ONE NIGHT BUT I DON'T REMEMBER WHAT I WAS DOING THERE. I REMEMBER THE OUTSIDE AND IT LOOKED CLOSED BUT THERE WERE A FEW LIGHTS. THAT IS A BIG BASE AND ALL. I REMEMBER [I WAS] GOING ALONG AN OLD PAVED ROAD, UNTRAVELED, BUT I DON'T REMEMBER WHERE I WAS GOING TO.

I VERY SELDOM GOT TO GO OUT OF THE VILLAGE, AND I REMEMBER IT WAS A LONG DRIVE FROM WHERE I WAS. I THOUGHT IT WAS IN SOUTH ENGLAND, HELL I GUESS I WAS IN THE RIGHT AREA FOR SUCH BIZARRE GOINGS ON.

SO I JUST CAN'T BELIEVE THIS. I NEVER KNEW THAT I WAS IN THE SAME NEIGHBORHOOD AS BENTWATERS!!!


EDITOR: upon the request of the "Time Traveler, I did send of some email to co-researchers in England. Here are the replies:
Contact one:
This sounds extremely interesting, shades of the Philadelphia Experiment, or what? I've no doubt that timeslips, and dimensional slips, have occurred in the UK. But an entire village? what more does he say?? BTW, check out the recent post 'Underground in the UK', although it is not relevant to this, or is it? I have been delving some fascinating info recently about the anomalous English 1987 hurricane being related to Bentwaters/Rendlesham 'cloudbusting' experiments, a device seen on one of these bases by a former personnel, allegedly stolen from Wilhelm Reich's plans and possibly utilised in '87 with the wrong motivation, and tragic consequences to thousands of trees in the UK. Have you heard of this, a possible vortex created by the military in this area, savaging Rendlesham Forest in a manner reminiscent of Tunguska? might these experiments be related?
(in a second post)
The military opened up a 'vortex' under Bentwaters which they could not 'close', and something(s) have been coming out of that vortex and may be responsible for some of the sightings in the area. Secondly, according to one insider, the military possess a Reichian Cloudbuster weather control device, and it may be that the improper use of this led directly to the highly anomalous '87 hurricane which flattened many trees in the vicinity. I was sleeping in an attic in London during this hurricane. The walls literally shook; at three in the morning I heard the sound of roots tearing, a horrendous sound, and a crash. In the morning, I looked out of the window and all the trees in the garden plus the fence were down. A large oak tree had just missed my window. Keep me informed of further developments? and today, I will ask one of my contacts whether he knows anything about this.
(in a third post)
I may have narrowed the circle for you. I have been told there has been one incident in particular that fits the description, in the Devon/Cornwall area in late '78. I can't tell you the name of the village yet, it is in a box of someone's files which will need to be sifted, but I may be able to find out for you next week. It started with a series of events, including nocturnal phenomena, aerial displays and light phenomena (whether this took the form of craft or was just glowing lights I am not sure) and general electrical disturbances in the village, which led to a complete power blackout. The following day, when the milk floats were doing their rounds, etc., it was found that the every person in the village had gone, vanished. Domestic animals and livestock remained untouched; but the people were gone. Note the general electromagnetic disturbances associated with this.

Now there are a couple of other incidents which are worth mentioning, because they may be connected in some way. RAF Bawdsey, (connected with radar research), near Bentwaters on the coast of Orford Ness, has seen some weird stuff going on by the villagers, strange lights, unseen presences, etc. This activity began apparently in the 1950s, at the nearby village of Shinglestreet, taking the form of cars stalling and mysterious power outages. In the 1970's, the NSA came to RAF Bawdsey to conduct over-the-horizon radar research. Might this be in some way connected? Radar research was closely tied up with the beginnings of the Phoenix Project, which led on from the Philadelphia Experiment. The Montauk air force station had a SAGE radar installation, and remember, this is near Bentwaters. Another incident well worth mentioning. The village of Imber is located on the western end of Salisbury Plain, near Cradle Hill. In the early 1960's it was the focus of, again, car stallings, power outages and electromagnetic activity. After giving the inhabitants three month's notice to evacuate, the army swooped in and took over the village; it remains MOD property to this day, off-limits to civilians. They put in a new so-called 'metallic' road, erected new training buildings and demolished others. That's about it for the time being, but if I find out anything more I'll keep you posted.
(in a fourth post)
Date: 2/29/00 11:10:59 PM Pacific Standard Time
My friend, who was directly involved as a security guard in a highly classified mind control and military abduction program in the UK known as Mannikin or Milab, has shown me the scars on the inside of his arms from the PVC-covered metal clamps where he was strapped down into a device known as 'The Trip Seat' in a ten-level deep underground base near Peasemore, Berkshire. This device interfaces the subject, (termed 'guinea pig') via implants and a wraparound holographic screen, to a network of Cray Supercomputers, so that the subject can be programmed with specific tasks, have false memories inserted or parts of their memory selectively erased. According to him, psychics are used as part of the process, and psychics can have their abilities accelerated tremendously with the use of certain devices and/or implants. I was told that in the 'Trip seat' the entire body is encased in a special foam to insulate against external (psychic, presumably?) influences. What is beginning to occur to him more and more is what appears to be a connection between the technologies utilised in this project and those used at Montauk. He has stated, that, using psychics in conjunction with the chair, they have successfully remote viewed previous time locations - it may be that the 'Trip Seat' has many aspects in common with the Chair at Montauk. He has made some very interesting sketches which I think you might be interested to see. In fact these drawings, with a load of other images of varying import, should have been put on the starfriends site together with his documents some time ago, but never were because the person who was supposed to put them up had to focus on college studies. So if you are interested I can send some drawings to you as attachments, at a reasonable trickle.


EDITOR: Look at some of the keywords in below, ie, the SAGE radar. Is this why we have been going bonkers looking at these goldanged radar images, something-implied, the crop-circles in the sky, the vortex, the electromagnetic time-warp. Why it's just lil' ol' radar, eh? Ground-clutter, eh? Remember the Roswell UFOs by rumor were knocked down by radar--or perhaps they appeared through radar-induced time-tunnels?
ORION TECHNOLOGY AND OTHER SECRET PROJECTS
Philadelphia Experiment: Montauk Experiment
I think there is a good chance that most or all of the SAGE radar sites were deliberately chosen to coincide with geomagnetic hot spots, earth grid power points, or something along these lines, and that (most) SAGE sites have had a connection to mind control all along; in other words I consider it possible that the SAGE system had at least a twofold agenda going since its inception or soon after. Nearly all military installations have been constructed on earth grid power points; in particular those constructed in this century.
QUOTE: Inside the ship there was located a ball-like structure at the front that opened when touched. Inside appeared to be an human form melted into a large chair. It wasn't until the ship was under heavy guard that this "warrior" separated from the ship and stepped through the large hole in its side. As he stepped out of the ship, the ship emitted a loud vibrating sound. At the same time, the Ft. Worth / Dallas area experienced a total black out. The date ... August 8, 1947. ANCIENT SAGA
It's all on the pulse. Where are the corpses from Flight 261, Flight 990? Huh? HUH?
Contact two:
In the 1980's there was a lot of UFO movement around two RAF bases, which were in fact contracted out to the USAF...In 1991-2 a film crew was contracted to film various 'activities' - equipment was brought onto the sites - these sites were known as RENDLESHAM FOREST AND.....RAF BRENTWATERS - AHA...much US activity around there at the time.!! They are still marked on the OS maps (South England) but as far as we know are now deserted. David has more on this somewhere and a contact..if we wish to know more I will get in touch with him next week - at the moment his e-mails and site has been heavily attacked by FBI etc...so mum's the word. All this happened around 1992 - so we are on the right track.
Contact three:
I have traveled this line from Land's End, Cornwall, to Avebury, and there are areas along this stretch which cross the feminine "Mary" line creating node points at places like Glastonbury Tor, Avebury inner circle etc. In the area where this happens there is an incredible amount of "dimensional" manifestation, UFO activity etc.. The crop circles show up along these lines...if you want to travel to other worlds, this would be the place to do it.
Contact four:
If she has worked on the inside since she was 17, she has probably had every drug and mind control procedure that you can imagine performed on her over the past 40+ years. She sounds like someone who has been through the Meat Mincer several times!

This raises a question. Why did she become embroiled in all this? Was she highly psychic or intuitive? Is she an escapee from Project Monarch? Used and abused and then spit out the system? Loads of questions and few answers.

It is all too easy to call someone a Loony Toon, indeed a lot of people with gifts of second sight as so incarcerated, when in truth they see really what's happening and are more adept than we are.
As far as a village going missing; I have not heard that with regard to Bentwaters area. It does not conclusively prove she is wrong, just that I have not heard about it. I live 240 miles north of this part of the UK, near to Manchester. I am reasonably well informed about what happens over here, and his is a blank I'm afraid. I do know of a village of 2200 in northern Canada that disappeared, including their dead from the cemetery in 1930, so this is not unprecedented. BTW. the people disappeared; the tents, dogs and possessions did not go.

Rambling on now Kent; hope that this helps. I would look and listen but not get overly excited about it. I believe we have final countdown running at present for some massive sort out down here, so maybe this will soon be irrelevant soon. The solar stuff is very important, which is why ANON is REALLY twitchy at present; NASA is very twitchy about it to!
Contact five:

Kent, The reason there are areas marked danger zone around the town of Thetford (I lived there for 5 years as a kid ) is because the area is military battle area.... tanks hurtling around and lots of live ammunition lying about.. that kinda stuff... Nothing near the scale of Salisbury Plain though...

EDITOR: Thanks. Wondered if mil was still there.

I would think so although I havn't passed through the area for a couple of years ( I currently reside in New Zealand ). I will enquire what the situation is from my father who still lives relatively near..... Regardless of whether they are still operating or not the area would however still be marked as dangerous owing to the large amounts of ammunition lying around ( as a kid I was always finding mortar shells and the like lying around ) Thetford castle hill which you also featured is pretty much an old iron or bronze age style defensive earthwork which was utilised by the Normans after their invasion of Britain and other than being man made has very little in commoin with Silbury Hill. The energy of which is quite extraordinary. Feels rather like an axle which pins several wheels of energy, each operating on a different vibrational level and the spokes of which radiate energy out across, above and beneath the landscape.....

Having lived all over the Norfolk Suffolk area and also in Wiltshire I would tend to favour the Wiltshire area for exotic military activity....As I mentioned in a previous email I spent a few weeks fronting a Nippon TV sponsored programme on the Crop Circle phenomenon which while proving to me the wholly human nature of the circles appearance brought to light a far more interesting subject......

Namely several psychics that I met who had been drawn to the area had experienced the appearance of helicopters directly overhead while engaged in group meditations ( particularly merkaba techniques) ... so whatever the military are up to in that neck of the woods, their ability to monitor changes in environmental energy is scary......

The area also boasts many underground military facilities ( thanks to the tunnels left after a vast amount of stone was taken from inside the hills to build the Victorian city of Bath ). Rudloe manor is one example but there are many others none of which are officially listed as govt facilities and whose funding is equallyobscure... Check out my mate Matthew Williams site for more detailed info ( he's always climbing over fences and getting chased and shot at etc )
http://www.truthseekers.freeserve.co.uk/
Part two:
Checked with my father and yes the area is still used as a battleground.....not as frequently as when we lived there in the early 60's owing to the reduction in numbers of the armed forces and the number of troops abroad on so called peace keeping missions... i should also point out that unlike Salisbury Plain which has numerous permanent garrisons the facilities around Thetford are used by regiments from all over the place who are shipped in for specific training exercises.
Contact six:

I've been reading your postings as the "Time Traveler" and some things that you were saying might sound like complete sci-fi to most, but rang true somewhere deep inside. In fact, even created a serious pain near my kidney (right side) that hasn't gone away yet.

I was VERY interested in your statement about this being a parallel dimension since 1972. In fact, for the past few years I've been trying to understand exactly what happened then! I have pretty good evidence that my father was a part of the Montauk experiemnts and he committed suicide in Nov. of that year. In addition, some interesting things happened to me the following month. Was August 7th the date? I've always felt I'm from the future and haven't been able to understand why I feel that we've not only lived this scenario before (many times!), but this track is one that is greatly accelerating our evolution. Like, many were sent back to put this world on the fast track.

I know things, and better yet end up in some amazing places unknowingly. I moved from NYC to Cambridge (Gt. Abington),England, and lived near the forest you mentioned (Littlebury Green/Audley End, where the witches were burned). I now live inside the stone circle/henge at Avebury, Wiltshire. I've been doing workshops on the merkaba mediatation and talking "instinctively" on earth energy/ kundalini & the grids. Now I'm beginning to understand where all this knowledge has come from! (linked to my father) I have had some life altering experiences in Avebury that few have ever experienced, so I don't talk about it often.

I wanted to answer your questions about August 11, 1999... that was the day that was the exact planetary alignment that occurred at the Philadelphia Experiment. Sirius was directly behind the Sun, plus the lineup in our solar system. It was a powerful day & we had three groups here in England doing energy work.

What day in 1972 did this solar flare happen? Is there any evidence of anomalies recorded in any magazines or newspapers for that year?

Regarding your symbol, I have a theory. Take a look at my website at: www.paradigmshift.com and click on Conference Video link. There is a photo there of the most important crop formation to have appeared, as many believe. It's come up in context two other times today & I'm using it for a logo for a non-prof regarding InterDimensional studies. The center of the formation has this image, but seeing the whole thing might trigger something.

Hope you can answer my questions, and perhaps I can help in some way. Just don't know how I know these things... but, I do. :)
Comment (six)
A comment about time traveller section, contact six. The incident in 1972 created a parallel timeline. Our reality is the main timeline. Parallel time lines can have some influence on the main timeline. The good news is that this parallel timeline was merged back with the main timeline about 2 years ago by some advanced positive oriented beings. It has been fixed. It needed to be fixed. Some people were still alive there. Alex Collier has given out some information on this subject. He is at lettersfromandromeda.com

Drive-through Thetford Forest Animation Space-time warp?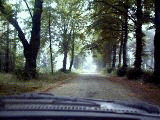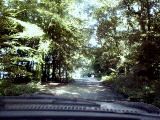 UPDATE: TIME TRAVELER
THE REASON I CAN'T AND WON'T GIVE OUT THE NAME IS THAT THERE ARE PEOPLE STILL THERE THAT WERE INVOLVED AND I DON'T WANT TO CAUSE THEM ANY PROBLEMS. THEY REALLY PROTECTED ME, AND I WILL DO THE SAME FOR THEM. THE E-MAIL SLEUTHING SHADOWS TIME TRAVEL" HIT RIGHT TO THE TRUTH.
KENT, I SEE THAT SOME OF THESE IDEAS ON DIMENSIONS IS BRINGING THOSE IN THE KNOW OUT. GREAT ARTICLE ON CONVERGENCE V. III...HE KNOWS WHAT I HAVE WANTED TO SAY. THE ETHER IN MY THEORY IS ANTIMATTER WHICH TO ME IS THAT WHICH HOLDS MATTER TOGETHER, YING TO THE YANG. THE WAY THIS SUPER NOVA WAS FIRST DISCOVERED WAS THAT NEUTRINOS, ANTIMATTER, WAS PICKED UP IN UNDERGROUND MILITARY INSTALLATIONS. AND I ALSO BELIEVE THEY HAVE AN INTELLIGENCE. HE NOT ONLY DESCRIBES TIME AS CIRCULAR BUT THE DIAGRAM "FLOW OF TIME" OVER THE PYRAMID, THERE IS THAT SYMBOL WHEN I LOOKED AT THE OTHER AS 3 DIMENSIONAL WITH THE CIRCLE IN THE MIDDLE. LIKE I SAID IT IS THE SYMBOL OF BIRTH TO A HIGHER LEVEL. I LIKED THAT HE ADDED GOD INTO THE EQUATION. GOD=THE PUREST FORM OF ENERGY.
KENT, I SLEEP SO GOOD NOW, THANKS FOR THE THERAPY. I DO THINK WE HAVE OPENED SOME DOORS THAT OTHERS WILL NOT BE AFRAID TO COME OUT WITH MORE TRUTHS... THE TIME TRAVELER THANKS YOU.

A Memorial to the 7th Armoured Division
THE DESERT RATS
in Thetford Forest


KUNDALINI TALES


POWERFUL ADDITIONAL COMMENTS SENT IN BY READERS: MUST READ

UNEDITED TIME TRAVELER: REPLIES TO EMAIL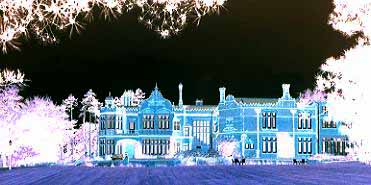 UPDATE TIME TRAVELER: KENT YES, I WAS SURPRISED THEY HAD THAT ON THE MAPS. I KNOW THERE IS A MILITARY INSTALLATION IN THE LARGER AREA. BUT A GATE DOWN A DIRT ROAD WITH WARNINGS NOT TO ENTER IS ALL THAT IS THERE. LIKE ENGLAND'S VERSION OF AREA 51??? I WAS IN WALKING DISTANCE AND THERE ARE PEOPLE THAT LIVE IN THESE ZONES BUT I WAS TOLD FLAT OUT I COULDN'T VISIT THEM. GETTING SOME REALLY GREAT RESPONSE--DOWNRIGHT OVERWHELMIMG!

SAUCER LANDS ON ANCIENT PYRAMID IN WILTSHIRE, UK
THETFORD FOREST

Thetford Forest is home to Grimes Graves - an extensive site of flint mines, shafts, and galleries dated to the Late Neolithic and Bronze Age. Other earthworks are protected by the forest, from the many round barrows - burial mounds of the Bronze Age, to the Post medieval gunflint mines of Brandon.

Anybody know why areas marked, Danger Zone?

CASTLE HILL

Castle Hill earth works is reputedly only surpassed by Silbury Hill in Wiltshire and is the largest in East Anglia. The central mound is 80 feet (nearly 24.5 meters) high and the ramparts 30 feet (just over 9 meters) and 840 feet (25.6 meters) from east to west. It is such an impressive mound it has spawned many imaginative theories as to its origins and uses.
Date: 3/3/00 3:15:46 AM Pacific Standard Time
Kent: The reason there are areas marked danger zone around the town of Thetford (I lived there for 5 years as a kid ) is because the area is military battle area.... tanks hurtling around and lots of live ammunition lying about.. that kinda stuff... Nothing near the scale of Salisbury Plain though...
IMPORTANT: SEE STARFRIENDS, THE VOICE FILES

My friend, who was directly involved as a security guard in a highly classified mind control and military abduction program in the UK known as Mannikin or Milab, has shown me the scars on the inside of his arms from the PVC-covered metal clamps where he was strapped down into a device known as 'The Trip Seat'

SLEUTHS: Links to look at, no particular order:
http://www.debenweb.co.uk/w/rendlesham.htm
http://www.debenweb.co.uk/b/bwpix990331.htm
http://www.geocities.com/Area51/Cavern/1001/rendelsham.html
http://ufos.about.com/culture/ufos/library/weekly/aa030998.htm?iam=mt&terms=rendlesham
http://www.skiesare.demon.co.uk/bentwatr.htm
http://www.meltongrange.co.uk/
http://www.debenweb.co.uk/w/tf98feb.htm
http://www.debenweb.co.uk/s/index.htm
http://www.debenweb.co.uk/b/bwpix-rburrell.htm
http://www.debenweb.co.uk/b/search80s.htm
http://www.debenweb.co.uk/b/index.htm
http://web.ukonline.co.uk/voyager/cover2.htm

ANOTHER INTERVIEW WITH TOM BEARDEN
MAYBE GOOD: It will be both a tremendous blessing and a terrible curse. It's the most powerful tool ever conceived. By engineering the Schroedinger equation, for example, one can theoretically engineer physical change itself. One can actually engineer physical reality, change the laws of nature, and determine if a thing shall even emerge into physical quantum change at all, or if it shall change its physical form.
MAYBE BAD: On the other hand, it will also be possible to simply pull out a personality-structure from a person, without his or her consent, and insert another. Or to alter a given personality structure by just altering and re-recording the software. This technological possibility, of course, will certainly be noticed by would-be egomaniacs and dictators, for it can yield the ultimate mind control. It will also be possible to provide direct input inside the mind, surreptitiously, from a distance and without the knowledge and consent of the individual affected.
FROM A SEPARATE SOURCE EVEN THOUGH THE CAP-STYLE IS THE SAME:
FOR YEARS THEY HAVE FIDDLED WITH NATURE AND SCIENCE IN AN ATTEMPT TO
CREATE THE "PERFECT" RACE. THEY HAVE CRUSHED COUNTLESS LIVES, MANIPULATED
WITHOUT REMORSE, AND KILLED WITHOUT REGRET. IF A SUBJECT WERE DEEMED A
FAILURE, BUT WORTHY OF OBSERVATION, THEY INSTILLED WITHIN THAT INDIVIDUAL
SELF-DOUBT, DEPRESSION, DEPENDENCY, AND CHEMICAL IMBALANCE. THIS SUPRESSES
THEIR "TALENTS" AND PREVENTS THAT PERSON FROM UNDERSTANDING THE CONFLICT
WITHIN THEMSELVES. WHAT THEY DID NOT TAKE INTO CONSIDERATION WAS THE
POSSIBILITY THAT DR. FRANKENSTEIN'S CREATION JUST MIGHT BE ABLE TO ATTAIN
AWARENESS OF ITSELF DESPITE THEIR MACHINATIONS. FOR ONCE, I HOPE BIG
BROTHER IS MONITORING WHAT I SAY:

I KNOW WHAT YOU HAVE DONE. NOW KNOW THIS...I AM AWAKE. THOUSANDS MORE
ARE EMERGING. YOU ENGINEERED ME AND YOU CONTROLLED EVERY ASPECT OF MY LIFE
ALMOST TO RUIN. NO LONGER. YOUR GRAND DESIGN OF ILL-INTENT HAS NOW BECOME
EXACTLY THE OPPOSITE AND WILL BLOSSOM INTO YOUR DEMISE. I CAN TASTE YOUR
FEAR IN THE AIR AND I SEE THESE FUTILE ATTEMPTS TO DEACTIVATE US. EVERY DAY
I READ OF MORE AWAKENINGS OF PEOPLE LIKE MYSELF AND IT FILLS MY HEART WITH
LIGHT TO SEE THAT SUCH BEAUTY CAN EMERGE FROM THE CAULDRON OF SHIT YOU
BREWED. SO, GO FIND A DARK CORNER TO HIDE IN AND PREPARE TO REAP WHAT YOU
HAVE SOWN. ARMAGEDDON WILL BE FOUGHT IN THE MIND AND YOU HAVE NO IDEA OF
WHAT OUR MINDS CAN DO TO YOURS.

TO THOSE WHO ARE REALIZING THE TRUTH: ONLY BY SHUTTING OUT HATE AND
FEAR WILL YOUR MINDS REACH FULL POTENTIAL AND CLEAR AWAY THE HAZE. FIND
STRENGTH IN LOVE, NATURE, AND HOPE. GOOD LUCK.
U.S. Army 'Psyops' Specialists worked for CNN



MOTHER EARTH
The Mother of All Things manifested God out of love and desire for companionship. Due to the trauma and imprinting of His emergence (which caused the fragmentation of Lucifer out of Himself) He did not understand Mother's Love for Him.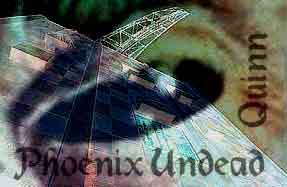 | | |
| --- | --- |
| FEB ISSUE | |