| | |
| --- | --- |
| MAGNIFICENT TEMPLES OF INDIA | |
GOLD VIMANA 2 : not a ship but a star chamber?
| | |
| --- | --- |
| | Brahadeeswara Temple at Tanjore (Thanjavur), dedicated to Lord Shiva, also called the Big Temple, belongs to the architecture of the Chola period. Built in the 10th Century A.D., by Raja Raja Chola, the Temple Tower is capped by an 81.3 tonnes round monolithic cupola. This enormous piece of stone is said to have been was moved into position by moving it along an inclined plane 6 kms. long. [*Maybe, see next frame] The temple is considered an engineering skill of the Chola architects who planned its construction in such a way that the shadow of the cupola never falls on the ground. |
ACCUMULATORS?

* Might be a good idea to investigate further the properties of the lingam stones found inside the temples.

POWER SOURCE?

PSYCHOTRONIC DEVICES? [anti-grav?]

These are lingam stones, they are only found in one area in the world, in India on the banks of the Narmada River. The material is cryptocrystalline quartz. These egg shaped stones are naturally shaped and finished polished by the locals who just rub them with mud and natural oils. The lingam is used in meditation and crystal healing for balance. When I hold them in my hands the energy feels kind of like water in a balloon moving back and forth. The material is a mix of chalcedony with iron oxide and goethite. Hindu Cosmology
Mamallapuram (Mahabalipuram) also close to Chennai (Madras) is on the shores of the Bay of Bengal, along the eastern coast. Mamallapuram known for its rocks carvings and monolithic sculptures has the famous shore temple, the only one to have survived the ravages of nature. Also known as the Seven Pagodas (temples), six now lie submerged in the sea. Known as the Pallava Art, this was built during the period 830 - 1100 AD.

Indian seabed hides ancient remains Divers find remains of six 'lost temples'

| | |
| --- | --- |
| | EXPEDITION NEWS The scale of the submerged ruins, covering several square miles and at distances of up to a mile from shore, ranks this as a major marine-archaeological discovery as spectacular as the ruined cities submerged off Alexandria in Egypt. 1500-1200 years BP |








MORE INDIA UNDERWATER EXPEDITION IMAGES
INDIA: Mystery of the scarlet rains and other tales I have seen this story nowhere else on the web except where I found it at ufoindia.org. you might want to see if there are any "sleuths" who are in India or can visit there.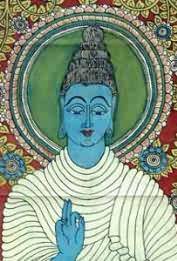 | | |
| --- | --- |
| | China Mummies: TaklaMakan = Cherchen = Ürumchi = Tocharians |
I watched the NOVA film on the mummies. It showed Caucasian and Mongoloid mummies buried side by side. Everybody seem to be very curious, and yet they do not seem to notice that Caucasian and Mongoloid Uyghurs live side by side today.
South Indian Temple Architecture Varanasi Slide Collection
Temple of Simhachalam Jagannath Temple MAHAVIRJI Khajuraho
Sri Varadharaja Swamy Temple Sri Kailasanatha Temple Mahabalipuram & Thirukalukundram Belur & Halabid Chidambaram Nataraja Temple Thanjavur Brahadeeswara Temple
Bahubali Delwala Girnar Haridwar Hastinapur Jesalmer Mahavirji Nakodaji Ossia Palitana Rajgiri Ranakpur Sammed Shikharji Sankheshwarji Tamilnadu Taranga