9/26/2004 8:09:04 PM Pacific Standard Time
Kent, take a look at these pics--Winds were even greater than Francis--More trees down, however, most were already damaged, not leaving much else to go. Again, bright, multicolored (blue, yellow) flashes during storm--again, occurring over ocean so not "transformers" blowing up. All beat up now--this drains your enegy, consumes your physical resources, empties your bank account, and simply put--leaves a physical shell from exhaustion. Miami is all that is left--saved that one for last.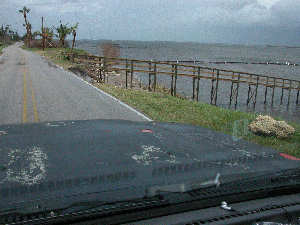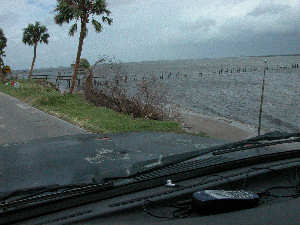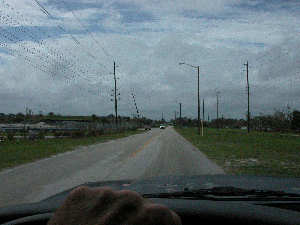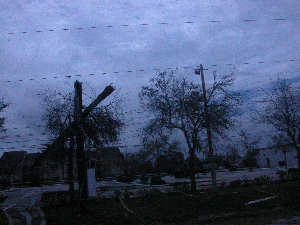 Chartered the only airplane really "home" and functional today. This is a bit of the coastal damage done by hurricanes. Can't tell completely what was Frances and what was Jeanne, but, mostly this is showing Jeanne. I want to see the "Fairy Tale House". Unblemished completely. Also, seems that there were more than a few "fires" after Frances...hmmnnn factor----------9.5. Curfew with words of "forced enforcedment". We must all be "in" by 8pm. No one allowed onto Beaches yet--not even residents.
Fairy Tale House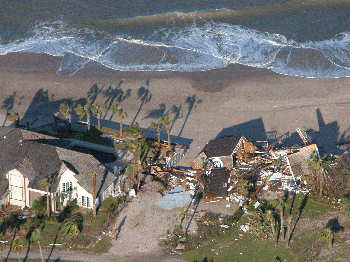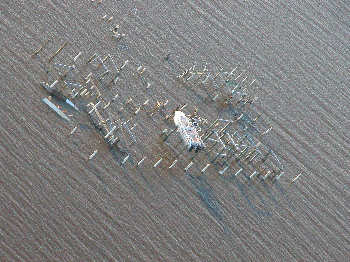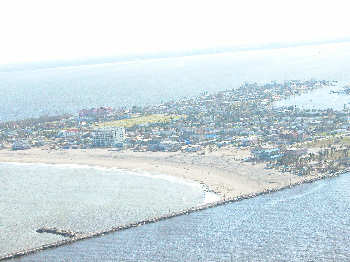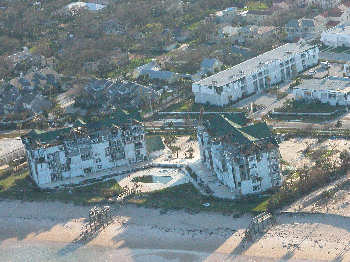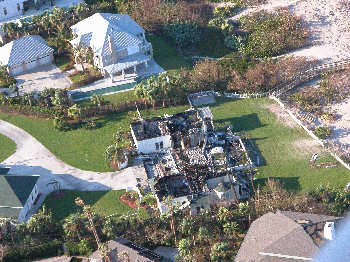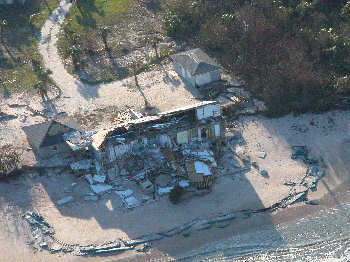 FEMA line between one and two miles long.
Mosquitoes bad. Went to get materials at industrial supply place wearing shorts--wrong move--went out back where it is open to outside--wrong move again--leg color--dark with white patches. Went inside, commented about mosquitoes...another customer responded, "How every many mosquitoes you have...I have 100 for each one."...all is relative.