POWER CUT LONDON Forum Another London blackout Forum Big power failure hits Malaysia

ORBIT [kudos to ELFRAD]

RETURN FROM THE ROAD I'm Back. I had to help my father move. Much work preparing his condo for sale and moving 86 years of memorabilia. As we all know there have been some intense EM activities, including blackouts on the east coast and from a quick perusal of email messages, other parts of the world too--also intense solar magnetic activity. Forum

THE BLACKOUT
[Could a bunch of beanbrain power-slob imbeciles playing EMP-starwars?]
Elfrad detection of strange signal bursts on blackout
Date: 8/18/03 5:12:21 PM Pacific Daylight Time
I have posted the pulse bursts recorded by ELFRAD before and during the North-East black out. This may be viewed at: http://enigma.elfrad.org/ and click on August 14,2003--Charlie Plyler ELFRAD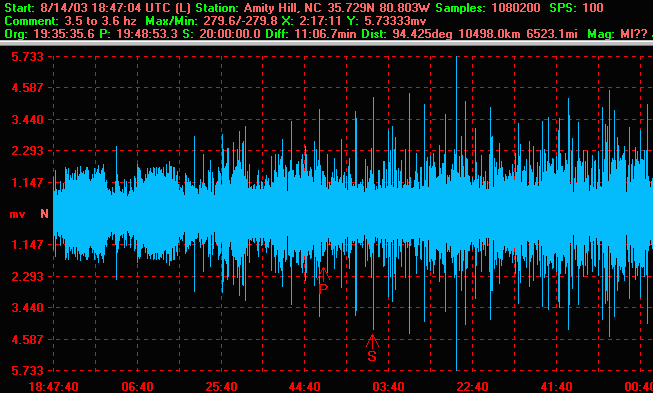 Elfrad data saved locally just in case
http://www.rumormillnews.com/cgi-bin/forum.cgi?read=35661 [Source: Composite Russian news wires, Aug. 7] During the exercizes, the Russian troops will work on a complex of training missions aimed at disabling of main objects of the U.S. orbital group of space satellites. This is important to break the stable functioning of the NAVSTAR global positioning system, the optoelectronic prospecting satellites Keyhole, and the radar reconaissance satellites LaCross," the Pravda daily wrote in a first review of these exercizes, adding that this implies that "under conditions of war, these actions my blind the Pentagon and interfere with its usage of high-precision weapons against Russia's armed forces."

POWER SHUTDOWNS PRESAGE EPIDEMIC OF PERMANENT BLACKOUTS
Date: 8/18/03 6:43:31 PM Pacific Daylight Time

The image [left] for August 14, 2003 shows the HAARP waterfall plot of RF spectrum vs time. This image shows that it is very likely that HAARP was actively transmitting at the the approximate time of the cascade power failure, about 20:09 Z. Save this graph: http://www.anomalous-images.com/temp/wf2003_08_14.gif It is apparent that HAARP was also operating before this time at a reduced power level that may account for voltage fluctuations on the grid before the blackout. Was this a test to see how HAARP could be used to take down a power grid? Was the failure in Russia another test? Source: http://www.haarp.alaska.edu/mm/wf.html (search archives at bottom of page) I belief that HAARP may have been used to create a large common mode overvoltage in the Erie Loop which propagated down the line. The loop would be a perfect place to create this phenominon by modulating the RF HAARP signal with 60 Hz ULF. Forum
Patriot Act II: Total Police State Takeover
Looks to me like the Electromagnetic Pulse Circus is underway under Bigtop-Earth.

The joker and the clown better watch their backsides though, can´t play juggle the goldy nuggets if the ecological tent collapses--Kent
Bush and his Cabinet due at Buckley AFB on Aug 10th & 11th - why???
NOTE: the 60th Anniversary of the Philadelphia Experiment and Montauk Project was on Tuesday August 12, 2003. There is a harmonic of the earth that happens every 20 years and this year is one of them.--Bielek
NUKE PLANTS AND THE BLACKOUT AUGUST 14. An employee at a nuke power plant tells me that these facilities do, in fact, have back-up electrical generators, but if they keep producing energy (heat) during a shutdown of the general grid, they have nowhere to send it. If they store too much, the build-up could become severe. All news outlets are claiming that the nuke plants shut down because they didn't have necessary outside electricity. It appears this is not so. I just did a half hour on Coast to Coast AM. Host George Noory told me that a woman in Michigan reported her car clock went off at the exact time the blackouts started. Of course, that clock is not connected to the grid. This would suggest some overall effect of an electromagnetic field that was generated at the grid and slopped over a bit... JON RAPPOPORT www.nomorefakenews.com
Did Bush & Cheney "Order" The Great Blackout? 1997 NSA Simulated 'Hack Attack' On Power Grid Major Anti-Bush Rallies Due In Seattle
SKOLNICK: News Hot Enough To Fry Eggs - MORE ON SAUDI BLACK-OUT MONEY
The Electromagnetic Bomb - a Weapon of Electrical Mass Destruction
New horrible secret weapon used in Iraq??? In the film, al-Ghazali, whose english is less than fluent, describes the weapon as reminiscent of a flame thrower, only immensely more powerful. It is unclear what principle the weapon is based on. Searching for a description, al-Ghazali said it appeared to be shooting concentrated lightning bolts rather than just ordinary flames. SEE: RENSE
| | |
| --- | --- |
| HERMES III 1999 | Desert Storm (1991) According to Defense News, April 13 - 19, 1992, the US deployed an electromagnetic pulse weapon (EMP) in Desert Storm, designed to mimic the flash of electricity from a nuclear bomb. The Sandia National Laboratory had built a 23,000 square meter laboratory on the Kirkland Air Force Base, 1989, to house the Hermes II electron beam generator capable of producing 20 Trillion Watt pulses lasting 20 billionths to 25 billionths of a second. This X-ray simulator is called a Particle Beam Fusion Accelerator. A stream of electrons hitting a metal plate can produce a pulsed X-ray or gamma ray. Hermes II had produced electron beams since 1974. These devises were apparently tested during the Gulf War, although detailed information on them is sparse. NOTE: Sandia's main site in Albuquerque, New Mexico, established 50 years ago under Truman, administration, shortly after Roswell. |
| | State of the Tech, 1889 The lightning shot upwards off the antenna. Thunder was heard booming around Tesla now (it was heard 22 miles away, in the town of Cripple Creek). The meadow Tesla was standing in was lit up with an electrical discharge very much like St. Elmo´s Fire, casting a blue glow. His theory had worked! There didn´t seem to be an upper limit to the surges; he was creating the most powerful electrical surges ever created by man. That moment he set the record, which he still holds, for manmade lightning. |
LAST JANUARY: Slammer worm crashed Ohio nuke plant net

CROSSROADS OF MONTAUK & THE GRAIL

HAARP CHART OF EARTH'S MAGNETIC FIELD

UNDERGROUND BASE & TUNNEL LINKS Secret US Excavations In Antarctica?

What's really happening in Iraq? What aren't we being told by a cowardly and complicit US media?
911: The Whole House of Cards is Collapsing Stew Webb Federal Whistleblower
4 MOMS BATTLE BUSH on 9 11 Iraqi Commander swears he saw the USAF fly Saddam out of Iraq

NEO-CON CABAL LEADER CHENEY IN INCREASING DEEP TROUBLE
Frankensteins in the Pentagon:Turn Soldiers Into Cyborgs
Bombs Blast California Biotech Company Forum

QUAKES
2003/08/29 11:15:53.5 43.5N 76.8W 33 mb5.3 A NOR NEW YORK, UNITED STATES Forum
2003/08/21 12:12:50 45.18S 167.12E 33.0 7.0 SOUTH ISLAND OF NEW ZEALAND
2003/08/21 07:46:54 44.09N 110.53W 0.5 4.4 WYOMING Yellowstone Bulge
2003/08/21 04:02:09 29.07N 59.82E 20.5 5.7 SOUTHEASTERN IRAN
Another skywatcher's puzzle to ponder in this ORBIT exclusive look at night sky wonders

By Dennis Rau and Lisa Osborne
HISTORY OF THE FUTURE In this interview Vance Davis, one of Gulf Breeze 6, currently one of the most estimated Remote Viewers, among other things explicitly states who was and is behind the past and current world events, and that the antichrist will appear on scene in 2006. Parts of his statements are supported by other sources some of which state that by the Spring 2004, an invasive bio-neurological, electro magnetically induced form of mind control, which will block higher sensory abilities, is to be implemented onto humanity. Holographic Inserts are to be used by 2006.
ABDUCTION STORY Lyn Buchanan, executive director of Problems>Solutions>Innovations (PSI), a data analysis company, was, for last nine years of his carrier in Military Intelligence, a remote viewer in the U.S. Government's Project STARGATE. During that time, he was training military and government remote viewers in military remote viewing technique. This article is an accurate description of this interview in which he describes in great detail his own abduction and part of that what lies behind it.
THE INSTALLATION Dr. Uvarov claims to have visited the Installation located at extremely remote location in Siberia, that shot down the Tunguska meteorite, and that, during his interview, he has invited Graham W. Birdsall to join him on his next expedition there, later this year.

POWERFUL COSMIC VIBES


NOT PX? FINE 'PLANET BOB' TODAY IN SKIES OVER LA! Mount Wilson Observatory Cam
Date: 8/20/03 8:49:54 PM Pacific Daylight Time
We were just slammed by intense magnetic field. Please excuse attachment, need to get it out to those in the field. Graphs updated every 30 minutes at http://elfrad.com/data1.htm --Charlie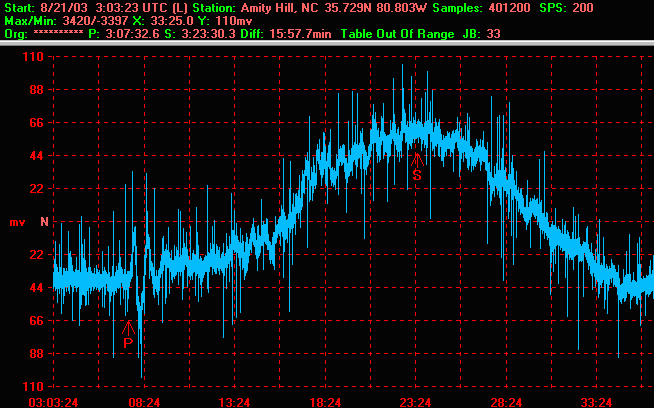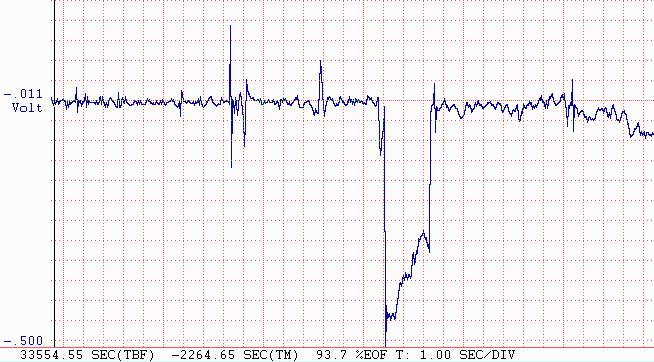 Most Likely Solar--Kent

Ancient Egyptians in Australia: Incredible Evidence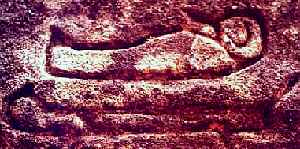 SNAILMAIL: Kent Steadman; 425 S. 156th Street; #119A; Seattle, WA; 98148

BUSTED FLAT IN FLATLAND, TALES OF THE SAN JOAQUIN
| | |
| --- | --- |
| | Mars Closes In Mars and Marduk Asteroids Earth and Mars Mauna Loa Anomaly Red Dwarf A portal Is Opening SOHO busted Solar Nativity Sol Photos Split Torpedo Split Torpedo 2 Stations of Nibir Time-X Mercury Transit Gilgamesh Star with Two North Poles Debris-Sol Vortex Iraq-Mars Lost-Prediction Angry Sol Pyramids and Hawks Soho Pyramids and Triangles We Are Stardust Comet V1 Feb 10/03 Columbia Comet X5 Mexico Megaquake Weird Rock at Sol The Ancients Superwave PX: Harvard Abstracts The Golden Fish Taken Thunderbird Hypercubus |

Elaine's Mighty GLP Open Forum One Step Ahead Full Disklosure [Kent]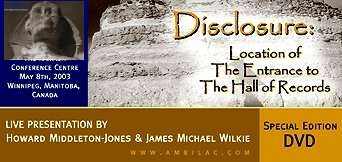 | | | | | |
| --- | --- | --- | --- | --- |
| | | Planet X | | |
| | The Ancients | | | |
| | | Index | | |