Lakota star maps and star theology
ORBIT ON THE ROAD: LIVING WISDOM

Mayan Elders and United Directive healing the spine of earth.

| | |
| --- | --- |
| | Many years ago the backbone of Mother Earth was severed. The Traditional Elders have performed healings from Canada, down through North America into Guatemala. The Feathered Serpent, Kukulkan, the Earth's Kundalini [Kent-rant], is now reported to be once again moving. |

In this Editor's mind, most of our reader's theories were correct: all disruptions to the spine are like disease, atomic testing, mining, other, possibly even ancient disruptions as seen by the crack in the earth off Cuba [the sinking of Atlantis?]. But some of the Elders declare that a most serious incision into the spine of the earth took place at the hand of modern man by the digging of the Panama Canal.

SURFING THE MYTHSTREAM MATTER=MYTHC²

Welcome to the Orbit Cover. Here you will see the mythstream of events, discoveries and news under current investigation. The cover will remain the same until the investigations have peaked, an unraveling process with new additions daily. Inside you will find a more extensive current workshop, ,and beyond to a thousand pages representing other queries back four years in time. For the latest research follow the arrows page-bottom and surf throughout like you would leaf through a book. Be sure to click several pages back for current as info is coming in hot and heavy. Also check out the search engine below. This online laboratory is dedicated to the quest of the wondrous. Beware, future shock!
Still reeling from the experience and wondering how to best relay the Elder's messages. Please understand that we need to protect the Elders. [Think about what might be of threat to the Elders and email your ideas with this link] Not trying to be tricky here, but we are challenged to participate and sort things out with our deep intuition, in respect to the Elders as well as in respect to our own inside-spaces wherein lie the answers or perhaps the pertinent questions.

I will dare one quote, but regard carefully, in response to the question: who will intervene on behalf of the Mother Earth and Her inhabitants. That is, the Hopi said they are looking for/at watch: " for One, maybe Two. Three is too many..." Hopi Elder Think about it. What does it mean? Kent
More to come... seeking permission...okay, here we go:
ELDERS FROM MANY TRIBES ARE UNITED IN DECLARING EARTH CHANGES IMMINENT
Lakota Grandfather's Directive: Watch the Sun
Nov 2004 is anticipated by some traditional Elders to be a time of change and happenings [the earth's spin is engineered or conducted by the sun, but the sun will withdraw electrogravitational forces (no, the sun won't go out, quite the opposite) leaving the earth to wobble by momentum only and to align to a new spin--Kent]
The Elders all say that the way to survive anything that might be coming is through serious daily prayer and connected spirituality rather than mundane chores like stocking up on supplies. And that the more people of an area who are connected and grounded spirituality, the greater the likelihood of that area being spared some of the upheavals of grandmother earth--the Hopi said, those [sacred] areas will raise like mesas...
Some of the Elders spoke of the increasing need for sunscreen for everyone.
Hopi Grandfather's Directive: Watch the Volcanoes:

WERE ALL THE WORLD FAMILIES IN AMERICA IN ANCIENT TIMES?
FOLLOW UP
EDITOR'S NOTE: there has been some follow-up concern by the true Elders and their representatives about "uncertain elements" at the conference. I myself noticed a few spooky-types that were attendees, and we are trying to sleuth them out. There were indeed authentic Elders, Grandfathers and Grandmothers, as reflected in these reports which passed my own screen of discrimination. But some few may have been on the scene who were not of supportive intent. I also witnessed during outside ceremonies flyovers of what appeared to be military choppers--no surprise to Kent, in fact such evidence of opposition only enhances the power and urgency of the valid messages given. Keep on mind that three years ago the Sun Dance was raided by SWAT-spooks, assault choppers, CIA, FBI, ATF! Some of the Elders were shaken up! What a weird world we live in now!
HOOP OF THE NATIONS FORMS ON RADAR

FOUR CORNERS

5/4/2002 20:15Z
NASA looks to native elders to help save the earth
Postings Offsite: A Spiritual Message to America from the Nation's Native Elders
In the incongruous atmosphere of the Wilshire Hotel in Los Angeles, an extraordinary encounter took place in 1979. During the Dalai Lama's first visit to North America, he met with three Hopi elders. The spiritual leaders agreed to speak in only in their Native tongues. Through Hopi elder and interpreter Thomas Benyakya, delegation head Grandfather David's first words to the Dalai Lama were: "Welcome home."
Historic Wallula Stone Returns Home After 86 Years Sioux tells of land-claim myths
Date: 5/4/02 7:09:58 AM Pacific Daylight Time
I read your post on KOSMOS today and am interested in the Elders and their safety in light of their important mission. I believe that the Elders are quite protected on the spiritual level because of their traditional practices. I believe an assault to the Elders would occur on the physical level i.e. food, weapons or something such as this. Also be aware of a sell-out from within.The dark side has been operating this way for a very long time and are not likely to change. The dark side is very up on what is going on. Things must be done on the spur of the moment to avoid tipping intentions off. Do not plan too far in advance and do not think of what is to be done until the moment. Thoughts are transmitted. I hate to say it but it is a cat and mouse game with those folks. Send love always it screws them up. "Who will intervene on behalf of Mother Earth and her inhabitants?" Those that were given charge of this many moons ago. They know what to do. They have been warning for a very long time. There is one among them who will rise. Light and Love
Date: 5/3/02 10:51:49 PM Pacific Daylight Time
Hello there. My name is J. You are right about trying to save the elders. They are the protectors of the land. They are the ones who pass on the old ways and oral history. They are the wisest in the clan or tribe. I have studied the Hopi in depth. They must also- most importantly, carry on the teachings of the ancient religious ceremonies and groom the children in carrying on the ceremonial cycles , which are based on the observation of constellations in the heavens where the Creator resides. The Elders in Hotevilla- Hopiland, are fighting to keep the traditional ways. They are fighting the Tribal Council- the federally elected indians who are puppets to the govt. Right now, the elders and traditional Hopi, are suing Peabody Coal Mine which slurrys 1300 gallons of water an hour to Nevada for Electricity. They are taking water that the Navajo and Hopi use for drinking and slurrying it away. The aquifer, the N- Aquifer is now almost dry. The Hopi and Navajo are being hit hard. There is fear that their sacred corn will not grow this year. The elders say to spread the word and to pray for them. They also say to get the word out to all you can. You have read this. You now have this knowledge. You are now responsible for this knowledge and what you do or do not do with it.
EDITOR: Beginning to think that most religions are like dams against chaos.
Heard a Special the other day on the pyramids: the theory that these were forts to resist chaos.
Nationalism and patriotism are similar psych-fortresses, and the bad guys know this. We start thinking for ourselves and they dose us with disorder and fear. Hitler blew up his own parliament, his "Reichstag," blamed it on the Commies. Seem familiar?
So that's the deal, if we do fear, even towards Cosmic Chaos, build a shell, we yield our human responsibility. Difficult problem now because it looks like the sun and its planets are moving into a more turbulent arm of the galaxy. DOSED BY THE HEAVENS, ZAP! http://tmgnow.com/repository/global/planetophysical.html
The Shaman, the Holy man, stares it right in the maw.

Atrocities In American Airports


ALERT FROM NIGHTHAWK

Date: 5/3/02 4:06:00 PM Pacific Daylight Time

Kento: I promised someone very special that I would write what I know to get it off my chest and out into "cyberspace" for my own protection. So here goes. The Raping of America-ATCC Stealing Human Tissue
Scientists' deaths are under the microscope Brave new world: the biotech rebirth
U.N. Tightens Staff Rules After Child Sex Charges

ANUNNAKI-LAND: Iraq seeks to restore glories of Babylon

"CyberSpace Orbit certainly contains these qualities of data yet it is spread throughout the site intermingled with news, histories and current events. My vision of a forum is to present the leading edge of the wave. Your readers may participate by posting directly. I have seen some excellent writing and reporting from your contributors and yourself. I am sure we can get something rolling that will attract readers not yet participating. A great deal is in motion now." The Commander
GOOD SUGGESTION: Secondary to our main site here which will of course remain, I am trying out an adjunct ORBIT Forum at: Bravenet Web Service. Please help me beta-test by posting your ideas to the Forum. If it works well the Forum would give us an additional format to exchange information and ideas. Of you may also continue to email to bardsquill@aol.com. Thanks, Kent
Like this Forum? Here's a chance to make one for your website, plus many other options and features:
It gets intense in the Forum, for the brave and reckless, no namby-pamby:
FORUM FOCUS: This is not a good time to die?


THE FOUR HORSEMEN OF THE APOCALYPSE
Crop Circle at Long Road, nr Soberton, Hampshire. Reported 12th April
Date: 4/30/02 9:25:48 AM Pacific Daylight Time
You are free to publish this but please do not reveal my e-mail address. I travel between worlds to bring wisdom to the people, and to assist those who seek knowledge.
Date: 5/1/02 7:04:55 AM Pacific Daylight Time
According to that, it seems Phobos and Deimos are cruising around Earth now. Anyway, I posted that last week to my list, and the infamous James O, went right to work tearing it up. Interesting though, I told him if it's all bunk, just show us proof that Phobos and Deimos are still orbiting Mars. He evaded that point several times. Weird. A couple friends had told me last year they couldn't find Phobos or Deimos anymore either. Total bunk, or wildest story ever?
The ET Global Connection: A Lecture by Alex Collier


Spiral Craft Closeup: A closeup look at some new unknowns
ORBIT exclusive by Dennis Rau and Lisa Osborne

Someone doesn't want us to go to Mars Dance of the Worlds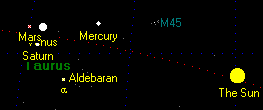 ASTEROID 2002HK12

UPDATED COMMAND CENTER (Commenced on 9-11)

FLIGHT 77

THE WTC TOWERS

COMMENTS

ANNEX

NEW ANALYSIS OF WTC FOOTAGE
WELCOME TO THE RESERVATION
911 was a grand coup. In a minor coup, some General takes over the government of a single country. In a Grand Coup the entire world order is transformed. The whole Enlightenment heritage has been abandoned: constitutional government, civil liberties, balance of powers, government accountability. International law has been abandoned, and national sovereignty is becoming a subject for nostalgia buffs.
Scientists' deaths are under the microscope
U.S.GAO U.S. SPECIAL VIRUS INVESTIGATION Thu May 9 22:09:33 2002 68.3.136.226 More
WASHINGTON- A preliminary field test of about 20 pieces of mail at an offsite Federal Reserve mail facility tested positive for anthrax, a government official said Thursday.

Mind-boggling Phenomena Reported by Russian Scientists Star Rain, Heart of The Internal Matter
Date: 4/30/02 6:33:32 PM Pacific Daylight Time
There is something that has been bothering me for some time: global warming. What bothers me is that the is no mention of the fact that the sun's output changes over time, even though this is known. Now that Mar's icecaps are "eroding," and the earth is having some weird weather patterns, could it be that both are due to a change in the Sun's output?
Date: 4/30/02 6:05:18 PM Pacific Daylight Time
OK, you've left us hanging on your trip to The elder conference so I'm sleuthing around for an answer to your questions. Pole shift? When? watch the volcanoes. Massive CME causes earthquakes which cause volcano eruptions which causes the Earth's plates to shift (not the core). Continued Evidence of Solar-Magnetics and Human Behavior
Solar Typhoons and Massive Earth Crust Displacement

Monster in Crater Lake Odd aerial photo in Eureka, NV

OLD MATEY

BILL MERCER MEDIA

IRONHART ARMOURY

Many Misty Tales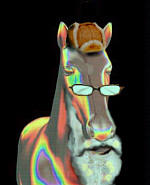 | | |
| --- | --- |
| | THOUSANDS OF PAGES DATING BACK YEARS |
SURF THE PAGES LIKE LEAFING THROUGH A VAST BOOK