RADIO INTERVIEW LUCIFER PROJECT: Wednesday Dec 7, 11:00 AM PST The Berean Chronicles
ORBIT ARCHIVES



AN ANCIENT SAGA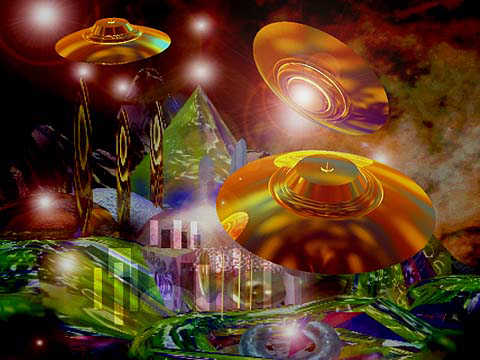 Valles Marineris Outpost of Snefru

Valles Marineris Palace of Marduk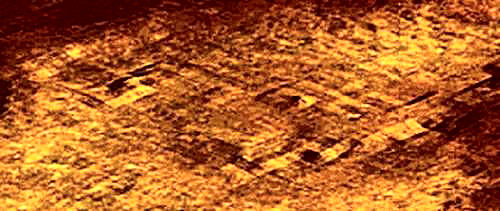 | | |
| --- | --- |
| | ZOOM TO LAKE STEADMAN |
| | |
| --- | --- |
| | (Dec 1, 2005) ESA's Mars Express has confirmed findings by the NASA Mars Exploration Rovers that liquid water must have been present on the surface of Mars for long periods. Mars Express gathered evidence with its OMEGA instrument; a visible and infrared spectrometer, which discovered large quantities of hydrated minerals across the surface of the Red Planet. These minerals, such as phyllosilicates and hydrated sulphates are created by the chemical alteration of rocks by liquid water. |
'Oldest star chart' found Scientists Find Possible Birth of Tiniest Known Solar System Crab Nebula Mosaic
MANY SAINTS BELIEVED IN ET LIFE: VATICAN MONSIGNOR

Quake in east China Pics Another blast, toxic spill worries China 2 3 4 Jiujiang Quake Iran Tectonic Weapons
A new Iraq is forming in Syria Syria accuses US of launching lethal raids over its borders DEBKAfile Exclusive: US Marines battled Syrian troops Thursday night after crossing the border from Iraq into Syria at a point west of al Qaim US takes casualties in Syria Forum
DEBKAfile reports: Alert over a possible hostile air intrusion sent Israeli warplane scrambling over the Red Sea town and bay of Eilat Sunday morning. The planes returned to base after an hour
BLACK GOLD HOT GOLD The Rise of Fascism in the American Energy Business


ORBIT ARCHIVES TECTONIC TECH: OUT IN THE OPEN
ISTC Project 1545
MHD Induced Seismicity

SEE: SPACE-TEMPORAL VARIATIONS OF SEISMICITY UNDER IMPACTS OF POWERFULL ELECTROMAGNETIC PULSES

The use of MHD in weapons is endless, with an effective MHD defence system in place, it is possible to use magnets, harnessing only the power of air, to create huge electric forces, using (8-10) Tesla Coils for defence would be made possible, of course the field of High Temperature Superconductivity (HTSC) would have to be conquered."
General description Mar 01, 2003
Full Title:

Induced Seismicity Due to Electromagnetic Impact Caused by MHD Generator

Tech Area / Field:

ENV-SEM: Environment / Seismic Monitoring
NNE-MEC: Non-Nuclear Energy / Miscellaneous Energy Conversion

Status:

3 / Approved without Funding

Deputy Executive Director:

DED US: Lawrence Wright

Senior Project Manager:

Karen Stepanovich Bunyatov, tel. 7+095+3214956, fax 7+095+7976014, bunyatov@istc.ru

Project Manager:

Avagimov A A
Phone: 7+095+4842377
Fax: 7+095+4857990

Leading Institute:

IVTAN (High Temperatures) / High Energy Density Research Center, Moscow, Russia

Supporting institutes:

NPO Soyuz (2), Dzerzhinsky, Moscow reg., Russia

Collaborators:

Shizuoka Institute of Science and Technology, Fukuoka, Japan
Tokai University / Earthquake Prediction Research Center, Tokai, Japan
Textron Systems, Wilmington, MA, USA
University of Tsukuba / Institute of Engineering Mechanics, Tsukuba, Japan

Project Summary
The objective of this Project is to determine physical nature of the induced seismicity under electromagnetic impact caused by the MHD generator and to develop a technology of the controlled electromagnetic impact (EMI) on the Earth crust aimed at the seismic hazard reduction. MORE

YIKES! Republicans want 'secret' drug agency 2 The Bush Administration's "Noble Lies"
PENTAGON EXPANDING ITS DOMESTIC SUREILLANCE ACTIVITY
Top U.S. military officer contradicts his civilian boss
What did U.S. military know before 9/11? American Police State: The Frog Has Cooked
THE NEW YORKER: "The President is more determined than ever to stay the course," the former defense official said. "He doesn't feel any pain. Bush is a believer in the adage 'People may suffer and die, but the Church advances.' " He said that the President had become more detached, leaving more issues to Karl Rove and Vice-President Cheney. "They keep him in the gray world of religious idealism, where he wants to be anyway," the former defense official said. Is the President's Soul in Jeopardy? An Evangelical Christian Looks at Bush's Skull and Bones Initiation
BIODIESEL IS ILLEGAL TO USE ON U.S. HIGHWAYS Rep. Cunningham Enters Guilty Plea, Resigns Fitzgerald Targets Rove Again Old concerns will rise again when Saddam's trial resumes Sunni Arabs arrested in alleged plot to kill Saddam investigator as trial resumes Pro-Saddam insurgents embrace holy war-official Clark joins Saddam's defense team ARCHIVES: Does Bush/Cheney have the mystic spear of Longinus? BYU Brass Discredit Physics Professor for Saying WTC Brought Down by Controlled Demolition
United States Creates Most Secretive Agency in World to Rule Over Citizens as Descent into Police State Madness Accelerates In America
Anti-fascist researcher Dave Emory goes into all the hidden truths evil men and their trade practices http://www.waynemadsenreport.com/
Weather Modification Research and Technology Transfer Authorization Act of 2005
MAP 6.5 2005/12/02 13:13:13 38.115 142.116 50.8 NEAR THE EAST COAST OF HONSHU, JAPAN
44 acres of coastline collapses in Hawaii Officials: Damage in Fulton Co. likely from a tornado Severe Weather India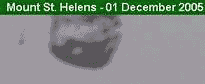 There will be cobwebs spun back and forth in the sky Severe Weather
Chemtrail Documentary Video Carnavon movie select 800, start at no. 1



RADIORBIT LISTEN 11-21-05 Ancient Healing and Wisdom with DORO
Has a single atom ever been photographed or seen? Stephen Phillips
Scorpion bigger than human described



UNITED NATION SYSTEM INVESTIGATIONS
U.N. Complicit in Forced Sterilizations U.N., U.S. and NGOs Promoted Forced Sterilizations in Peru Taxpayers Stuck With Tab for U.N. 'Forced Abortions'

The Surfing The Apocalypse Network Freedom Crow's Nest Elaine's Alien-Earth forum GLP
Precious Metals Market Forum 2 Metal mania The FED 1 out of every 4 US dollar notes is a perfect forgery
Thousands of Pages!

| | | | |
| --- | --- | --- | --- |
| | | ORBIT MAIN | |
HELP DRAG THE SLEIGH! MUSIC

| | | | |
| --- | --- | --- | --- |
| | PATRONS | | |