LIVE REPORTS: No power, no gas, no water and ... no help HELP NEEDED IN SOUTH FLORIDA
STORM SURGE CANCUN [prior to hurricane-force winds]
Everglades City, Fla

Cuba

Cancun
ADDITIONALLY: Giant Waves Shock Beachgoers in Trinidad

A Halloween metaphor applied to a serious storm,

a most wicked storm.

Inevitably we must inquire,

in days prior was Wilma gradually conjured?
Strange Lights Photographed In Mexico
Weird Hoof-print in Midwest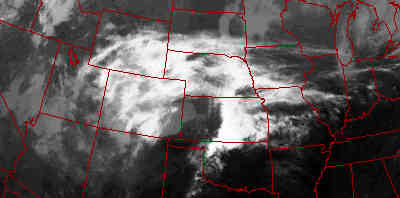 | | |
| --- | --- |
| | Still seeing embedded geometry in the weather patterns, squares, pentagons, angular stuff. My gut feeling is that either there is something we don't know about earth and nature, or we are seeing weather engineering. If this is weather engineering it is a devastating weapon of some group and if this gang is not the current Globalists, they soon will be. |
10/25/2005 12:53:36 PM Pacific Standard Time
Hi kent: Just been looking at 5 day Wilma track..looks like this way she blows..cap'n! Usually, it takes about 7 days for storms from your east coast to reach us across the big pond...I would hazard a guess Wilma meets west coast of Southern Ireland sunday..full blast here on West Wales coast sunday night monday morning..if she stays on tack. My advice, as I say on our safe survival and preparedness site /forum...batten down the hatches!--Howard
ACCUWEATHER: Wilma is history, as far as North America is concerned, but as it treks across the north Atlantic, what is left of this system could affect the British Isles over the weekend, with strong winds and rain.
RECENT STORMS: TAMMY/STAN RITA

[SHIPS]

ARCHIVES: OPHELIA ..BP JINX ONGOING . KATRINA

Galapagos volcano erupts for third day Crack on the earth
Weather Modification Research and Technology Transfer Authorization Act of 2005
THE SORCERER CLUE

| | |
| --- | --- |
| | I had two old aunts with wrinkled faces, one of them having two teeth protruding like the tusks of an elephant, which she buried in my cheek every time she kissed me--Tesla |
| | Off the top of the antenna shot a six foot lightning bolt. The bolt kept going in a steady arc, though, unlike a single lightning flash. And here Tesla watched carefully, for he wanted to see if the power would build up, if his wave theory would work. Soon the lightning was twenty feet long, then fifty. The surges were growing more powerful. Eighty feet -- now thunder was following each lightning bolt. A hundred feet, a hundred twenty feet; the lightning shot upwards off the antenna. Thunder was heard booming around Tesla now (it was heard 22 miles away, in the town of Cripple Creek). The meadow Tesla was standing in was lit up with an electrical discharge very much like St. Elmo's Fire, casting a blue glow. |
Russia Develops Stealth Aircraft Using Plasma Screen Technology






RADIORBIT LISTEN 10/17/05 MARS with SIR CHARLES SHULTS
There's a huge dust storm 
sweeping across Mars.


Joel Warren of Amarillo, Texas,
was photographing the storm 
yesterday when he noticed something 
odd: Mars is turning green.


ESA: Reull Valles
Eyes to the sky for the Mars spectacular


UPDATED: WORLD NEWS 2005 The truth is rarely pure and never simple
Siberian Ice Giant Sensations Rise around 25-centimeter Dwarf of Kerman 2
Archaeologists find European pyramid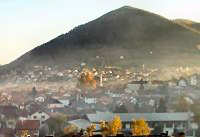 The Surfing The Apocalypse Network Freedom Crow's Nest Elaine's New forum GLP
| | |
| --- | --- |
| | Help if you can. This effort is a two-way deal: Skip a Sixpack for ORBIT! NOVEL EMAIL |
Thousands of Pages!

| | | | |
| --- | --- | --- | --- |
| | | ORBIT MAIN | |
.
.
.