11/3/2005 5:47:25 A.M. Pacific Standard Time
Kent,
This was sent to me via my daughter, from an associate in Miami.
from a balcony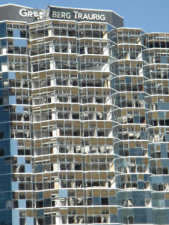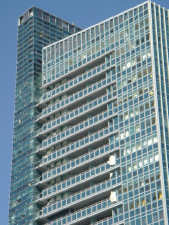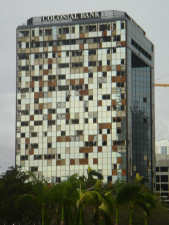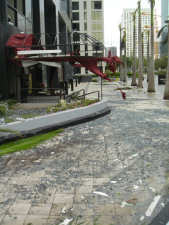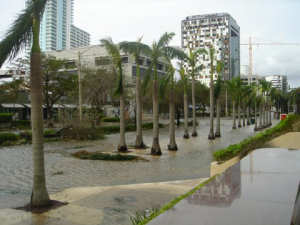 11/1/2005 6:50:39 P.M. Pacific Standard Time
Florida isn't ok--PERIOD!!!
Florida Power and Light (FP&L) is Florida's primary source of power. Their giant grid suffered great damage. http://www.fpl.com/storm/contents/gallery/wilma/
The storm came into Florida below the West Coast version of West Palm Beach—the exclusive winter retreat, Naples—as of today (11/01/05), there are still major portions without power. There is no word coming out of Florida City where the main damage as it entered landfall, was done.
The center of the state, being less inhabited, gets no press, but it has been severely damaged. A Naval captain passed through Pahokee (along the east side of Lake Okeechobee) and said it is "GONE", flattened—"I don't see how it can ever recover". The water tank is on the ground hundreds of yards from the where the tower stands.
Okeechobee, on the top of Lake Okeechobee, is severely damaged. The greenhouses there are almost all destroyed. "Why didn't you cut the plastic I asked?" The answer didn't surprise me—"Because we heard for days that what would come through would be 60-70 MPH winds." He lost all his greenhouses in Ft. Pierce. Another individual in Ft. Pierce lost 3 out of 5. He too stated that the weather reporting mislead him, and, like the other person, didn't cut his plastic, taking down the frame structures also—destroyed—crops also.
Oak trees broke, twisted, snapped. Limbs embedded house roofs, walls. The wind intensity was ferocious. The United States Coast Guard in Ft. Pierce remarked to a worker trying to raise boats at an exclusive marina, "Our instruments showed a sustained 120 mph wind with gusting to 160 mph." We haven't heard that anywhere except these "unofficial" statements. (Now clammed up) Trees that survived 2 direct hits from Francis and Jeanne blew down. Stuart, http://www.suncam.tv/Hurricane-Wilma-Archive.html immediately south of Ft. Pierce was really impacted—it seems the majority of the storm passed on the North side at Ft. Pierce, and the south side….into the keys on this diagonal "slice" through Florida—over a 100 mile corridor of destruction, fast paced, out of the East and Northeast, changing to North and Northwest. The surprise is, everyone thought it would come out of the West and South West—it didn't.
Miami, next to the "Gables" (Coral Gables) is still without power. Cell phones are almost non functional in certain areas and times. Power is not expected to be restored for weeks—November 22 is quoted often.
A tool salesman reported today that his clients—Machine Shops—from Boca Raton to Stuart are either destroyed, or the workers are not in because they have no power at home and cannot be away from their homes to work. Manufacturing in these areas has stopped.
There is NO news coverage of this in the media. National news has dropped it. All is OK—Jeb Bush even stated before the storm that he had trailer after trailer full of ice, water, and food—all he needed to have was where he needed to send it. Well, it was 4 days after the storm and FEMA wasn't in Miami. They gave out ice and a little water for a day or so in Ft. Pierce and left. This has been the story across Florida—many, many, still need help. Many have lost their homes—homes that withstood 2004, 2005 storms……
Major only storms from 2004-2005. Has Florida been SLAMMED?
By the way—Wilma was a CAT 3 across all of Florida—not what the news said. People, we are on our own.
-----------------------------------------------------------------------
11/1/2005 9:25:43 P.M. Pacific Standard Time
My thanks to you on reporting the truth---- I have lost much family to the hurricanes Katrina, Rita, and Wilma. I have been a a studier as you of the oddities of life and the world. I can tell you there is more out there, and proof of it, than you or I could ever imagine.
Kent, your website is one of the finest things------ keep digging for the truth, you will find it. If you are interested in what I found, contact me, and I will try to explain it.
-------------------------------------------------------
Internet Message 11/4/05 10:30 AM PST
ONLINE FRIEND: was just about to send something to you...form my sister...
ONLINE FRIEND: she lives in west palm beach florida...
ONLINE FRIEND: i sent her the report from florida you have posted...will email you her response...
BARDSQUILL: yea, send, I'm hearing they are in big trouble there
BARDSQUILL: to start with it is really weird to not know what's happening there
BARDSQUILL: had to issue a request to find out
ONLINE FRIEND: sheesh no kiddin...
ONLINE FRIEND: i can cut and paste right here...not very long...but clear...
BARDSQUILL: it's only the whole south east
ONLINE FRIEND: Mike, that story is mostly correct. The damage is unbelievable. Public schools still haven't started back. We are doing fine, but life is very weird now. We were able to come back on Tuesday. 1/3 of my students are still w/out power. Our city is in shambles. Stop signs are all on the ground. Hardly any traffic lights work. Most streetlights are gone. Poles were completely broke in half!
ONLINE FRIEND: In my neighborhood and everywhere, trees are completely uprooted or broke in half. A 14 year old boy died on Tuesday when he picked up a broken power line. Power lines are down everywhere. It looks like we've been in a war. The part that is not true is the part about water and ice.
One of the FEMA distribution sites is right by our school, and it is operating at full strength, daily handing out free water and ice and canned goods, etc.
ONLINE FRIEND: I go home that way everyday, and it is still packed with lines of cars getting supplies. That's the scoop bro,
---------------------------------------------------------------------
11/7/2005 9:30:42 A.M. Pacific Standard Time
kent, i don't have any pictures but i talked to my mother last night who 'evacuated' from fl, and returned to total destruction. she lives in boca raton. she said if she had known how bad it was, she would not have returned. lots of damage, buildings destroyed, stores out of food. reports of looting, and armed guards guarding condos with automatic weapons.
whatever is the reality of fl right now (i'm in south carolina) its certainly not what the news is reporting!