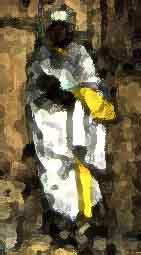 Date: 4/5/00 7:55:56 AM Pacific Daylight Time


You see they all talk a lot of shit. They're in denial! Angels can't fall?
Well why are they down here? OOOh You don't want him creating your reality.
Here is my prayer for shaping reality. I pray the LORD makes a speedy
riddance of them all, and I am he who said and it was done. And I pray their
intergalactic baby soul factory is ripped apart with all of your evil souls.
I see your rotten agents shadowing me. Military intelligence works ten
feet away. They are all nothing but devils. If any of you think of coming
near me now or Easter I will cut up the Sun 77.7 degrees. This is a promise
besides you idiots we have to go back together but since thousands are
missing. I guess this will not happen . Not to mention the other objects may
hit you. You ask what is wrong is someone mad. Read your bible find out
what happens to people when they pass their children through the fire to
Moloch and Baal. Oh I don't have judgment against anyone. My own angels
how haughty they are. As far as I'm concerned I will fight them to. They
are the enemy. The Father, Michael, my brother, and my brother Raphael are
all I have along with my earth family. So tell Metatron he can kiss my
black ass. You really want to scare people I'm a young black lawyer who
grew up in the streets of Philadelphia the murder capital of the world next
to DC. I was in the ARMY, the ARMY Reserve and the Marine Corps and have
destroyed many hundreds of planets. And I have caught them all. You got
away with it for 10,000 years but you will all stand before the father for
this peacefully or the old way. I don't care either way..

On a lighter note we look like you do but we wear white robes. In Dulce I
was imprisoned in alien bodies. One was a gargoyle in a cage that was
drugged and repeatedly shocked with a cattle prod because he wouldn't drink
human blood. Yes this is what is going on and your government is financing
it and a co-conspirator. They are letting aliens eat you and your children
while skeptics like some of your colleagues deny everything because if they
don't see it its ok. You cowards I rebuke all of you. The LORD made the
heavens so you would look up, and you still go down headlong into the pit.
You have been warned!

I saw the Lord sitting on a throne, high and lifted up; and his train filled
the temple. 6:2Above him stood the seraphim. Each one had six wings. With
two he covered his face. With two he covered his feet. With two he flew.
6:3One called to another, and said,
"Holy, holy, holy, is Yahweh of Hosts!
The whole earth is full of his glory!"
2Hear, heavens,
And listen, earth; for Yahweh has spoken:
I have nourished and brought up children,
And they have rebelled against me.
1:3The ox knows his owner,
And the donkey his master's crib;
But Israel doesn't know,
My people don't consider.
1:4Ah sinful nation,
A people loaded with iniquity,
A seed of evil-doers,
Children who deal corruptly!
They have forsaken Yahweh.
They have despised the Holy One of Israel.
They are estranged and backward.
1:5Why should you be beaten more,
That you revolt more and more?
The whole head is sick,
And the whole heart faint.
1:6From the sole of the foot even to the head there is no soundness in it:
Wounds, welts, and open sores.
They haven't been closed, neither bandaged, neither soothed with oil.
1:7Your country is desolate.
Your cities are burned with fire.
Strangers devour your land in your presence,
And it is desolate,
As overthrown by strangers.
1:8The daughter of Zion is left like a shelter in a vineyard,
Like a hut in a field of melons,
Like a besieged city.
1:9Unless Yahweh of hosts had left to us a very small remnant,
We would have been as Sodom;
We would have been like Gomorrah.
1:10Hear the word of Yahweh, you rulers of Sodom!
Listen to the law of our God, you people of Gomorrah!
1:11"What are the multitude of your sacrifices to me?," says Yahweh.
"I have had enough of the burnt offerings of rams,
And the fat of fed animals.
I don't delight in the blood of bulls,
Or of lambs,
Or of male goats.
1:12When you come to appear before me,
Who has required this at your hand, to trample my courts?
1:13Bring no more vain offerings.
Incense is an abomination to me;
New moons, Sabbaths, and convocations:
I can't bear with evil assemblies.
1:14My soul hates your New Moons and your appointed feasts;
They are a burden to me.
I am weary of bearing them.
1:15When you spread forth your hands, I will hide my eyes from you;
Yes, when you make many prayers, I will not hear.
Your hands are full of blood.
1:16Wash yourselves, make yourself clean.
Put away the evil of your doings from before my eyes;
Cease to do evil.
1:17Learn to do well.
Seek justice,
Relieve the oppressed,
Judge the fatherless,
Plead for the widow."
1:18"Come now, and let us reason together," says Yahweh:
"Though your sins be as scarlet, they shall be as white as snow.
Though they be red like crimson, they shall be as wool.
1:19If you are willing and obedient,
You shall eat the good of the land;
1:20But if you refuse and rebel, you shall be devoured with the sword;
For the mouth of Yahweh has spoken it."
1:21How the faithful city has become a prostitute!
She was full of justice; righteousness lodged in her,
But now murderers.
1:22Your silver has become dross,
Your wine mixed with water.
1:23Your princes are rebellious, and companions of thieves.
Everyone loves bribes, and follows after rewards.
They don't judge the fatherless,
Neither does the cause of the widow come to them.
1:24Therefore the Lord, Yahweh of Hosts,
The Mighty One of Israel, says:
"Ah, I will get relief from my adversaries,
And avenge myself of my enemies;
1:25And I will turn my hand on you,
Thoroughly purge away your dross,
And will take away all your tin.
1:26I will restore your judges as at the first,
And your counselors as at the beginning.
Afterward you shall be called 'The city of righteousness,
A faithful town.'
1:27Zion shall be redeemed with justice,
And her converts with righteousness.
1:28But the destruction of transgressors and sinners shall be together,
And those who forsake Yahweh shall be consumed.
1:29For they shall be ashamed of the oaks which you have desired,
And you shall be confounded for the gardens that you have chosen.
1:30For you shall be as an oak whose leaf fades,
And as a garden that has no water.
1:31The strong will be like tinder,
And his work like a spark.
They will both burn together,
And no one will quench them."
2:1This is what Isaiah the son of Amoz saw concerning Judah and Jerusalem.
2:2It shall happen in the latter days, that the mountain of Yahweh's house
shall be established on the top of the mountains,
And shall be raised above the hills;
And all nations shall flow to it.
2:3Many peoples shall go and say,
"Come, let's go up to the mountain of Yahweh,
To the house of the God of Jacob;
And he will teach us of his ways,
And we will walk in his paths.
For out of Zion the law shall go forth,
And the word of Yahweh from Jerusalem.
2:4He will judge between the nations,
And will decide concerning many peoples;
And they shall beat their swords into plowshares,
And their spears into pruning-hooks.
Nation shall not lift up sword against nation,
Neither shall they learn war any more.
2:5House of Jacob, come, and let us walk in the light of Yahweh.
2:6For you have forsaken your people, the house of Jacob,
Because they are filled from the east,
With those who practice divination like the Philistines,
And they clasp hands with the children of foreigners.
2:7Their land is full of silver and gold,
Neither is there any end of their treasures.
Their land also is full of horses,
Neither is there any end of their chariots.
2:8Their land also is full of idols.
They worship the work of their own hands,
That which their own fingers have made.
2:9Man is brought low,
And mankind is humbled;
Therefore don't forgive them.
2:10Enter into the rock,
And hide in the dust,
From before the terror of Yahweh,
And from the glory of his majesty.
2:11The lofty looks of man will be brought low,
The haughtiness of men will be bowed down,
And Yahweh alone will be exalted in that day.
2:12For there will be a day of Yahweh of Hosts for all that is proud and
haughty,
And for all that is lifted up;
And it shall be brought low:
2:13For all the cedars of Lebanon, that are high and lifted up,
For all the oaks of Bashan,
2:14For all the high mountains,
For all the hills that are lifted up,
2:15For every lofty tower,
For every fortified wall,
2:16For all the ships of Tarshish,
And for all pleasant imagery.
2:17The loftiness of man shall be bowed down,
And the haughtiness of men shall be brought low;
And Yahweh alone shall be exalted in that day.
2:18The idols shall utterly pass away.
2:19Men shall go into the caves of the rocks,
And into the holes of the earth,
From before the terror of Yahweh,
And from the glory of his majesty,
When he arises to shake the earth mightily.
2:20In that day, men shall cast away their idols of silver,
And their idols of gold,
Which have been made for themselves to worship,
To the moles and to the bats;
2:21To go into the caverns of the rocks,
And into the clefts of the ragged rocks,
From before the terror of Yahweh,
And from the glory of his majesty,
When he arises to shake the earth mightily.
2:22Stop trusting in man, whose breath is in his nostrils;
For of what account is he?
3:1For, behold, the Lord, Yahweh of Hosts, takes away from Jerusalem and
from Judah supply and support,
The whole supply of bread,
And the whole supply of water;
3:2The mighty man,
The man of war,
The judge,
The prophet,
The diviner,
The elder,
3:3The captain of fifty,
The honorable man,
The counselor,
The skilled craftsman,
And the clever enchanter.
3:4I will give boys to be their princes,
And children shall rule over them.
3:5The people will be oppressed,
Everyone by another,
And everyone by his neighbor.
The child will behave himself proudly against the old man,
And the base against the honorable.
3:6Indeed a man shall take hold of his brother in the house of his father,
saying,
"You have clothing, you be our ruler,
And let this ruin be under your hand."
3:7In that day he will cry out, saying, I will not be a healer;
For in my house is neither bread nor clothing.
You shall not make me ruler of the people.
3:8For Jerusalem is ruined, and Judah is fallen;
Because their tongue and their doings are against Yahweh,
To provoke the eyes of his glory.
3:9The look of their faces testify against them.
They parade their sin like Sodom.
They don't hide it.
Woe to their soul!
For they have brought disaster upon themselves.
3:10Tell the righteous "Good!"
For they shall eat the fruit of their deeds.
3:11Woe to the wicked!
Disaster is upon them;
For the deeds of his hands will be paid back to him.
3:12As for my people, children are their oppressors,
And women rule over them.
My people, those who lead you cause you to err,
And destroy the way of your paths.
3:13Yahweh stands up to contend,
And stands to judge the peoples.
3:14Yahweh will enter into judgment with the elders of his people,
And their leaders:
"It is you who have eaten up the vineyard.
The spoil of the poor is in your houses.
3:15What do you mean that you crush my people,
And grind the face of the poor?" says the Lord, Yahweh of Hosts.
3:16Moreover Yahweh said, "Because the daughters of Zion are haughty,
And walk with outstretched necks and flirting eyes,
Walking to trip as they go,
Jingling ornaments on their feet;
3:17Therefore the Lord brings sores on the crown of the head of the women of
Zion,
And Yahweh will make their scalps bald."
3:18In that day the Lord will take away the beauty of their anklets, the
headbands, the crescent necklaces, 3:19the earrings, the bracelets, the
veils, 3:20the headdresses, the ankle chains, the sashes, the perfume
bottles, the charms, 3:21the signet rings, the nose rings, 3:22the fine
robes, the capes, the cloaks, the purses, 3:23the hand-mirrors, the fine
linen garments, the tiaras, and the shawls.
3:24It shall happen that instead of sweet spices, there shall be rottenness;
Instead of a belt, a rope;
Instead of well set hair, baldness;
Instead of a robe, a girding of sackcloth;
And branding instead of beauty.
3:25Your men shall fall by the sword,
And your mighty in the war.
3:26Her gates shall lament and mourn;
And she shall be desolate and sit on the ground.
4:1Seven women shall take hold of one man in that day, saying, "We will eat
our own bread, and wear our own clothing: only let us be called by your
name. Take away our reproach."
4:2In that day, Yahweh's branch will be beautiful and glorious, and the
fruit of the land will be the beauty and glory of the survivors of Israel.
4:3It will happen, that he who is left in Zion, and he who remains in
Jerusalem, shall be called holy, even everyone who is written among the
living in Jerusalem; 4:4when the Lord shall have washed away the filth of
the daughters of Zion, and shall have purged the blood of Jerusalem from its
midst, by the spirit of justice, and by the spirit of burning. 4:5Yahweh
will create over the whole habitation of Mount Zion, and over her
assemblies, a cloud and smoke by day, and the shining of a flaming fire by
night; for over all the glory will be a canopy. 4:6There will be a pavilion
for a shade in the daytime from the heat, and for a refuge and for a shelter
from storm and from rain.
5:1Let me sing for my well beloved a song of my beloved about his vineyard.
My beloved had a vineyard on a very fruitful hill.
5:2He dug it up,
Gathered out its stones,
Planted it with the choicest vine,
Built a tower in its midst,
And also cut out a winepress therein.
He looked for it to yield grapes,
But it yielded wild grapes.
5:3"Now, inhabitants of Jerusalem and men of Judah,
Please judge between me and my vineyard.
5:4What could have been done more to my vineyard, that I have not done in
it?
Why, when I looked for it to yield grapes, did it yield wild grapes?
5:5Now I will tell you what I will do to my vineyard.
I will take away its hedge, and it will be eaten up.
I will break down its wall of it, and it will be trampled down.
5:6I will lay it a wasteland.
It won't be pruned nor hoed,
But it will grow briers and thorns.
I will also command the clouds that they rain no rain on it."
5:7For the vineyard of Yahweh of Hosts is the house of Israel,
And the men of Judah his pleasant plant:
And he looked for justice, but, behold, oppression;
For righteousness, but, behold, a cry of distress.
5:8Woe to those who join house to house,
Who lay field to field, until there is no room,
And you are made to dwell alone in the midst of the land!
5:9In my ears, Yahweh of Hosts says: "Surely many houses will be desolate,
Even great and beautiful, unoccupied.
5:10For ten acres of vineyard shall yield one bath,
And a homer of seed shall yield an ephah."
5:11Woe to those who rise up early in the morning, that they may follow
strong drink;
Who stay late into the night, until wine inflames them!
5:12The harp, lyre, tambourine, and flute, with wine, are at their feasts;
But they don't regard the work of Yahweh,
Neither have they considered the operation of his hands.
5:13Therefore my people have go into captivity for lack of knowledge;
Their honorable men are famished,
And their multitudes are parched with thirst.
5:14Therefore Sheol has enlarged its desire,
And opened its mouth without measure;
And their glory, their multitude, their pomp, and he who rejoices among
them, descend into it.
5:15So man is brought low,
Mankind is humbled,
And the eyes of the arrogant ones are humbled;
5:16But Yahweh of Hosts is exalted in justice,
And God the Holy One is sanctified in righteousness.
5:17Then the lambs will graze as in their pasture,
And strangers will eat the ruins of the rich.
5:18Woe to those who draw iniquity with cords of falsehood,
And wickedness as with cart rope;
5:19Who say, "Let him make speed, let him hasten his work, that we may see
it;
And let the counsel of the Holy One of Israel draw near and come,
That we may know it!"
5:20Woe to those who call evil good, and good evil;
Who put darkness for light,
And light for darkness;
Who put bitter for sweet,
And sweet for bitter!
5:21Woe to those who are wise in their own eyes,
And prudent in their own sight!
5:22Woe to those who are mighty to drink wine,
And champions at mixing strong drink;
5:23Who acquit the guilty for a bribe,
But deny justice for the innocent!
5:24Therefore as the tongue of fire devours the stubble,
And as the dry grass sinks down in the flame,
So their root shall be as rottenness,
And their blossom shall go up as dust;
Because they have rejected Yaweh's law of Hosts,
And despised the word of the Holy One of Israel.
5:25Therefore Yahweh's anger burns against his people,
And he has stretched out his hand against them, and has struck them.
The mountains tremble,
And their dead bodies are as refuse in the midst of the streets.
For all this, his anger is not turned away,
But his hand is still stretched out.
5:26He will lift up a banner to the nations from far,
And he will whistle for them from the end of the earth.
Behold, they will come speedily and swiftly.
5:27None shall be weary nor stumble among them;
None shall slumber nor sleep;
Neither shall the belt of their loins be untied,
Nor the latchet of their shoes be broken:
5:28Whose arrows are sharp,
And all their bows bent.
Their horses' hoofs will be like flint,
And their wheels like a whirlwind.
5:29Their roaring will be like a lioness.
They will roar like young lions.
Yes, they shall roar,
And seize their prey and carry it off,
And there will be no one to deliver.
5:30They will roar against them in that day like the roaring of the sea.
If one looks to the land, behold, darkness and distress.
The light is darkened in its clouds.
6:1In the year that king Uzziah died, I saw the Lord sitting on a throne,
high and lifted up; and his train filled the temple. 6:2Above him stood the
seraphim. Each one had six wings. With two he covered his face. With two he
covered his feet. With two he flew. 6:3One called to another, and said,
"Holy, holy, holy, is Yahweh of Hosts!
The whole earth is full of his glory!"
6:4The foundations of the thresholds shook at the voice of him who called,
and the house was filled with smoke. 6:5Then I said, "Woe is me! For I am
undone, because I am a man of unclean lips, and I dwell in the midst of a
people of unclean lips: for my eyes have seen the King, Yahweh of Hosts!"
6:6Then one of the seraphim flew to me, having a live coal in his hand,
which he had taken with the tongs from off the altar. 6:7He touched my mouth
with it, and said, "Behold, this has touched your lips; and your iniquity is
taken away, and your sin forgiven."
6:8I heard the Lord's voice, saying, "Whom shall I send, and who will go for
us?"
Then I said, "Here I am. Send me!"
6:9He said, "Go, and tell this people,
'You hear indeed,
But don't understand;
And you see indeed,
But don't perceive.'
6:10Make the heart of this people fat;
Make their ears heavy, and shut their eyes;
Lest they see with their eyes,
And hear with their ears,
And understand with their heart,
And turn again, and be healed."
6:11Then I said, "Lord, how long?"
He answered,
"Until cities are waste without inhabitant,
And houses without man,
And the land becomes utterly waste,
6:12And Yahweh has removed men far away,
And the forsaken places are many in the midst of the land.
6:13If there are yet a tenth in it,
It also shall in turn be eaten up:
As a terebinth, and as an oak, whose stock remains, when they are felled;
So the holy seed is its stock."
Subj: Re:
Date: 4/5/00 9:45:58 AM Pacific Daylight Time

I am sorry for my evil. forgive me. that's how i got into trouble for
tearing up the temple. I was once and still am an angel of love. My name
was cupid once a long time ago before there was time. Let me tell you what
is going on in mozambique. a lot of africa because of a curse moses put on
my people thousands of years ago is a desert so we're watering it to make
it fertile again yes some die but in the long run more will have more and
live longer. anyway they are just angels in bodies. the same with the
outback. in 30-years or so it will all be a lush paradise so floods may or
may not be a curse. Maybe the devil isn't that much of a devil yet i must
warn people and tell them the truth not some spin doctored new age
unconditional love crap. the rains are going north i just hope we can get
to ethiopia in time. they are going to take a hit at first because the
land is so dry but once the cycle gets going they wont have drought
anymore. tell metatron since he is sooo full of love to do that. no they
all will sit back on their fat behinds and talk trash. that's what most of
my angels do a lot are so innocent. that's how i used to be. alas people r
changing for the better. i warn them all just like i do you. we even have
presidents talking about unconditional love. what's happening is
unprecedented. i think we all will make it but wo to those who would
injure me.
Subj: Re:
Date: 4/5/00 11:59:10 AM Pacific Daylight Time

What NASA doesn't want you to see is that I have been trying to signal you
all with the sunspots by making them pulse in numerical patterns which could
only be explained in terms of some sort of higher intelligence. They also
do not want you to see our ships.
Subj: Re:
Date: 4/5/00 12:07:47 PM Pacific Daylight Time

We are able to go through time 4th dimension=time=time machine.
angels-demons (demons possess people against their will, no angel would do
that but they are the same species) are able to occupy any hosts so the sent
me through time into a body and tortured me. this happened when i blew up
sodom actually it was gabriel but i took the heat being the highest ranking
officer present. i wasn't there that long i wouldn't eat so they incinerated
the body i was in and i went home. what they thought i would do this time
is bring down the judgment on you then samael could say i ordered it being
in charge so once again i would be the scapegoat for someone else's sins.
they play head games with me because i'm only a dumb soldier it was either
that or i would take the bribe and they would still have their little set up
in tact.

Subj: Re:
Date: 4/5/00 1:18:12 PM Pacific Daylight Time

Behold, he is coming in the clouds, and every eye will see him, including
those who pierced him. All the tribes of the earth will mourn because of
him. Even so, Amen.
I looked, and behold, a white cloud; and on the cloud one sitting like a son
of man, having on his head a golden crown, and in his hand a sharp sickle
Behold, I come like a thief. Blessed is he who watches, and keeps his
clothes, so that he doesn't walk naked, and they see his shame
I fell down before his feet to worship him. He said to me, "Look! Don't do
it! I am a fellow bondservant with you and with your brothers who hold the
testimony of Jesus. Worship God, for the testimony of Jesus is the Spirit of
Prophecy."
19:11I saw the heaven opened, and behold, a white horse, and he who sat on
it is called Faithful and True. In righteousness he judges and makes war.
19:12His eyes are a flame of fire, and on his head are many crowns. He has
names written and a name written which no one knows but he himself. 19:13He
is clothed in a garment sprinkled with blood. His name is called "The Word
of God." 19:14The armies which are in heaven followed him on white horses,
clothed in white, pure, fine linen. 19:15Out of his mouth proceeds a sharp,
double-edged sword, that with it he should strike the nations. He will rule
them with a rod of iron. He treads the winepress of the fierceness of the
wrath of God, the Almighty. 19:16He has on his garment and on his thigh a
name written, "KING OF KINGS, AND LORD


From: BARDSQUILL@aol.com

Date: Thu, 30 Mar 2000 09:38:43 EST

In a message dated 3/30/00 6:24:19 AM Pacific Standard Time,
camael writes:

advanced alien technology - computers and stealth etc. They traded them
with demons evil aliens led by samael and lilith

Where were the good guys, the angels, when all this was happening?

Kent
CAMAEL FINAL MESSAGE
Subj: Re:
Date: 4/6/00 6:26:07 AM Pacific Daylight Time

Dear Kent:
Greetings in the name of JEHOVAH
Thank you so much for aleting mankind. You have done a great service to
humanity. you may not even realize. I'm sorry for being nasty. I know
they monitor my e-mail so . . . . try to spread UNCONDITIONAL love in the
world and warn people as much as possible. I know you think i'm an asshole
but I'm not. its not like what you think. Have faith in the Father and
don't be led astray by them or me. You don't have anything to worry about.
The LORD will take you and your family to higher places. May the Father
bring you into his bossom and may you dweell in his house forever. I can't
write you anymore. your government is cooperating; THEREFORE I MUST HUMBLE
MYSELF. . . . And I promised a dear friend and powerful ally i wouldn't say
anything else. GOD BLESS YOU SIR STEADMAN !!!!!!!!!!

>I was dead, and behold, I am alive forevermore. Amen. I have the keys of
>Death and of Hades. 1:19Write therefore the things which you have seen, and
>the things which are, and the things which will happen hereafter; 1:20the
>mystery of the seven stars which you saw in my right hand, and the seven
>golden lampstands. The seven stars are the angels of the seven assemblies.
>The seven lampstands are seven assemblies.

2:1To the angel of the assembly in Ephesus write:

"He who holds the seven stars in his right hand, he who walks among of the
seven golden lampstands says these things:

2:2"I know your works, and your toil and perseverance, and that you can't
tolerate evil men, and have tested those who call themselves apostles, and
they are not, and found them false. 2:3You have perseverance and have
endured for my name's sake, and have* not grown weary. 2:4But I have this
against you, that you left your first love. 2:5Remember therefore from where
you have fallen, and repent and do the first works; or else I am coming to
you swiftly, and will move your lampstand out of its place, unless you
repent. 2:6But this you have, that you hate the works of the Nicolaitans,
which I also hate. 2:7He who has an ear, let him hear what the Spirit says
to the assemblies. To him who overcomes I will give to eat of the tree of
life, which is in the Paradise of my God.

2:8"To the angel of the assembly in Smyrna write:

"The first and the last, who was dead, and has come to life says these
things:

2:9"I know your works, oppression, and your poverty (but you are rich), and
the blasphemy of those who say they are Jews, and they are not, but are a
synagogue of Satan. 2:10Don't be afraid of the things which you are about to
suffer. Behold, the devil is about to throw some of you into prison, that
you may be tested; and you will have oppression for ten days. Be faithful to
death, and I will give you the crown of life. 2:11He who has an ear, let him
hear what the Spirit says to the assemblies. He who overcomes won't be
harmed by the second death.

2:12"To the angel of the assembly in Pergamum write:

"He who has the sharp two-edged sword says these things:

2:13"I know your works and where you dwell, where Satan's throne is. You
hold firmly to my name, and didn't deny my faith in the days of Antipas my
witness, my faithful one, who was killed among you, where Satan dwells.
2:14But I have a few things against you, because you have there some who
hold the teaching of Balaam, who taught Balak to throw a stumbling block
before the children of Israel, to eat things sacrificed to idols, and to
commit sexual immorality. 2:15So you also have some who hold to the teaching
of the Nicolaitans likewise*. 2:16Repent therefore, or else I am coming to
you quickly, and I will make war against them with the sword of my mouth.
2:17He who has an ear, let him hear what the Spirit says to the assemblies.
To him who overcomes, to him I will give of the hidden manna, and I will
give him a white stone, and on the stone a new name written, which no one
knows but he who receives it.

2:18"To the angel of the assembly in Thyatira write:

"The Son of God, who has his eyes like a flame of fire, and his feet are
like burnished brass, says these things:

2:19I know your works, your love, faith, service, patient endurance, and
that your last works are more than the first. 2:20But I have this against
you, that you tolerate your woman, Jezebel, who calls herself a prophetess.
She teaches and seduces my servants to commit sexual immorality, and to eat
things sacrificed to idols. 2:21I gave her time to repent, but she refuses
to repent of her sexual immorality. 2:22Behold, I will throw her into a bed,
and those who commit adultery with her into great oppression, unless they
repent of her works. 2:23I will kill her children with Death, and all the
assemblies will know that I am he who searches the minds and hearts. I will
give to each one of you according to your deeds. 2:24But to you I say, to
the rest who are in Thyatira, as many as don't have this teaching, who don't
know what some call 'the deep things of Satan,' to you I say, I am not
putting any other burden on you. 2:25Nevertheless, hold firmly that which
you have, until I come. 2:26He who overcomes, and he who keeps my works to
the end, to him I will give authority over the nations. 2:27He will rule
them with a rod of iron, shattering them like clay pots; as I also have
received of my Father: 2:28and I will give him the MORNING STAR. 2:29He who
has an ear, let him hear what the Spirit says to the assemblies.

3:1"And to the angel of the assembly in Sardis write:

He who has the seven Spirits of God, and the seven stars says these things:

"I know your works, that you have a reputation of being alive, but you are
dead. 3:2Wake up, and keep the things that remain, which you were about to
throw away, for I have found no works of yours perfected before my God.
3:3Remember therefore how you have received and heard. Keep it, and repent.
If therefore you won't watch, I will come as a thief, and you won't know
what hour I will come upon you. 3:4Nevertheless you have a few names in
Sardis that did not defile their garments. They will walk with me in white,
for they are worthy. 3:5He who overcomes will be arrayed in white garments,
and I will in no way blot his name out of the book of life, and I will
confess his name before my Father, and before his angels. 3:6He who has an
ear, let him hear what the Spirit says to the assemblies.

3:7"To the angel of the assembly in Philadelphia write:

"He who is holy, he who is true, he who has the key of David, he who opens
and no one can shut, and who shuts and no one opens, says these things:

3:8"I know your works (behold, I have set before you an open door, which no
one can shut), that you have a little power, and kept my word, and didn't
deny my name. 3:9Behold, I give of the synagogue of Satan, of those who say
they are Jews, and they are not, but lie. Behold, I will make them to come
and worship before your feet, and to know that I have loved you. 3:10Because
you kept my command to endure, I also will keep you from the hour of
testing, which is to come on the whole world, to test those who dwell on the
earth. 3:11I am coming quickly! Hold firmly that which you have, so that no
one takes your crown. 3:12He who overcomes, I will make him a pillar in the
temple of my God, and he will go out from there no more. I will write on him
the name of my God, and the name of the city of my God, the new Jerusalem,
which comes down out of heaven from my God, and my own new name. 3:13He who
has an ear, let him hear what the Spirit says to the assemblies.

3:14"To the angel of the assembly in Laodicea write:

"The Amen, the Faithful and True Witness, the Head of God's creation, says
these things: 3:15"I know your works, that you are neither cold nor hot. I
wish you were cold or hot. 3:16So, because you are lukewarm, and neither hot
nor cold, I will vomit you out of my mouth. 3:17Because you say, 'I am rich,
and have gotten riches, and have need of nothing;' and don't know that you
are the wretched one, miserable, poor, blind, and naked; 3:18I counsel you
to buy from me gold refined by fire, that you may become rich; and white
garments, that you may clothe yourself, and that the shame of your nakedness
may not be revealed; and eye salve to anoint your eyes, that you may see.
3:19As many as I love, I reprove and chasten. Be zealous therefore, and
repent. 3:20Behold, I stand at the door and knock. If anyone hears my voice
and opens the door, then I will come in to him, and will dine with him, and
he with me. 3:21He who overcomes, I will give to him to sit down with me on
my throne, as I also overcame, and sat down with my Father on his throne.
3:22He who has an ear, let him hear what the Spirit says to the assemblies."

Powerful Winds in Turkey Kill Two, Forest fires across Turkey destroy 70 houses, Moderate Quake Rattles E. Romania, 4.5 Tremor Rattles Jordan Port, Response to Ethiopia Drought Sought, [worst in 10 yrs] Dust Storm Blasts Beijing, Quake Rattles Red Sea Ports, M2 Flare, CME, Magnetic Storm Watch, Hurricane force winds accross the plains.