The Capitol Hill 2112 Facts

Seattle 3/25/06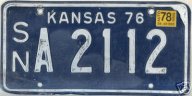 The terrible massacre in Seattle at 2112 E. Republican St. on Capitol Hill in the Miller Park area on March 25, 2006 was caused by an unknown number of entities, I believe. The harmonics of nature and tuning fork physics got it all together. Aaron Kyle Huff 28 was just fit for the horrid job, at the right place at the right time. March 25th 255 years ago was Day #1 of the year (Beginning). Kyle had his beginning on 21/12/76, and was born on 9/22/77 when the moon was 77% illuminated, and he was 77 inches tall and weighted about 277 lbs. (September 22, 2006 is Rosh Hashanah, the beginning of the Hebrew Calendar year 5767.) September 22nd has 100 days left in the year. On 21/12/12 it is the END of the Mayan Calendar, and he used a 12 ga. shotgun, designed for home protection.
He was taken over at 7:00 AM and was the 7th dead at 7:07 AM. He didn't plan the crime in advance, it seems to me. Whitefish boys usually carry their guns and ammo in their cars for target shooting, when the occasion arises, the sheriff there said in similar words. He had a Bushmaster .223 in his black car, but never used it on March 25th. Kyle killed at 2112, because he was conceived on 21/12/76. He wasn't his normal himself. But, once in Montana he shot up a fake moose with the 12 ga., when he got drunk and later wrote a letter of regret to the owner, when he sobered up. The drugs and the RAVE after-hours party were only part of the harmonics, and this one had a theme of "Better Undead-Zombie". The drugs and most everything else never caused the killings to happen before. Read Nahum 3:1-7 about a capitol, which is also linked to the phenomenon. This was just a beginning of strange things to come. Powerful forces we know nothing about, and can't see, are working things out. And there are even more harmonic synchronicities that would never be accepted as linked to this story.
I would hold on tight in Seattle at April's Passover Full Moon time. They had a 7.1 magnitude earthquake there at that time in '49 which was 7x7. April 18, 2006 is the 100th anniversary of San Francisco's 7.8 Magnitude earthquake centered where the southern end of the Golden Gate Bridge is NOW. NOW is in the middle of before and after. The U.S. V.P. and China's President Hu, will be in the Seattle area on April 17-18, 2006. Washington State's U.S. Senator Maria Cantwell - Dem. was elected almost 6 years ago, and three months later on 2/28/01, Seattle had a 6.8 magnitude earthquake. Two days before election day two years from her election on Nov. 3, 2002 Cantwell, Alaska had a 7.92 magnitude earthquake that shook all of North America and the whole earth rang like a bell, at the 792nd minute of the day local Alaska time (The earth is 7920 miles in diameter). Sen. Cantwell is now up for re-election. All the 77 business, reminds us of Flight 77 on 9/11/1, with 111 days left in the year. Where did it go?
W. N8 S.
Phase of the Moon on 22 September: 1977 was waxing gibbous with 77% of the Moon's visible disk illuminated.