Subj: Magnetic anomaly
Date: 98-09-18 22:11:03 EDT
Hello again Kent,
You may find this interesting. I am enclosing a 6 hour segment of our data recordings starting at 10:00HRS UTC (6AM EDT) 09/18/1998. The signal strength was at it's peak at 13:11:53 UTC.
You will find we apparently detected the same electromagnetic fields as those shown on the HAARP equipment. However the equipment at the site of the Russian station located at Vostok, Antarctica did not show nearly the same intensity.
I am furnishing a link to other Magnetometer stations around the world so that you may compare the difference.
So the mystery continues.
Thanks much,
ELFRAD GROUP
LINKS:
http://swdcdb.kugi.kyoto-u.ac.jp/imagdir/imag1/q/VOSrtoday.html
http://odin.gi.alaska.edu/~lumm/RealTime/
NORTH CAROLINA 1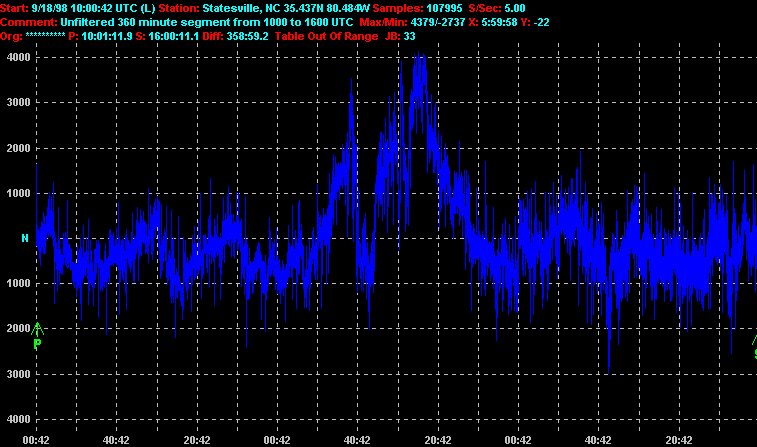 NORTH CAROLINA 2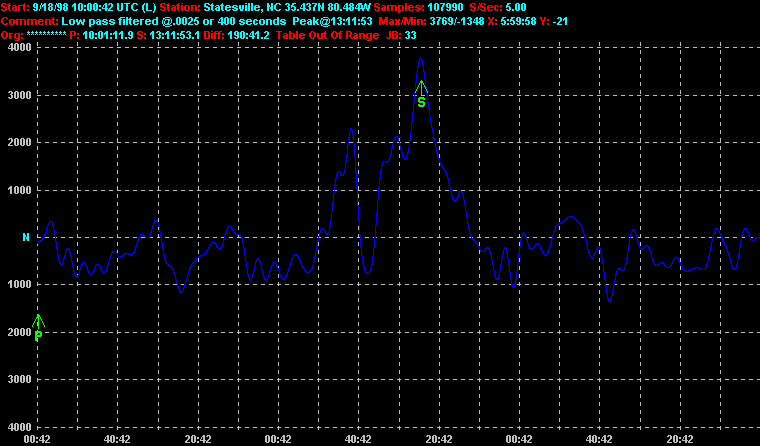 Russian station located at Vostok, Antarctica
(notice lack of gain, implying a localized (HAARP rather than solar) burst
HAARP CAM SEPT. 18, 1998

HAARP magnetometer, Sept 18, 1988