SIGNALS DURING NEW YORK LABOR DAY STORM, 1998
98-09-10 17:56:08 EDT
Hello Kent,
Presently back at the home base. I've been looking at the ELF data before and during the unusual storm in New York. Thank you for calling my attention to the event.
The ELF bursts continued over in the the early morning hours of Labor day, the time period between them slowing down and coming to a stop around 6 am local time in New York.
During the storm we detected a continuous transmission of signals which alternated from 2hz, 4hz, 6hz and 8hz with no spacing in between. These signals peaked the highest between 2 and 4 PM which I understand also was the peak of the storm.
I am enclosing a sample segment during this time period. BELOW
I found this most curious because this type of signal was unique to this particular formation.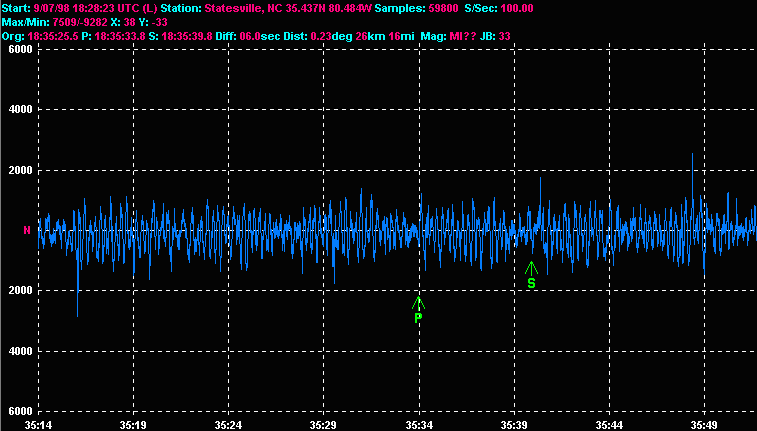 ELFRAD GROUP