SPOOKY RADAR OVER NORTHEAST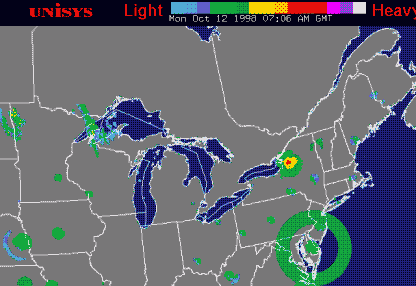 NOTE: Large radar circle appeared on UNiSYS-- was NOT added
RADAR: YAHOO WEATHER SERVICE
Subj: KENT CHECK THIS OUT!!!!
Date: 98-10-12 10:25:47 EDT
From: l2aven@dangerous-minds.com
To: Phikent@aol.com
I have been trying to send you this letter for over an hour,but strange stuff keeps stopping me.(suprise,suprise) I have found some mucho strange radar anomalies this morning. I am wondering if these will affect the fifteenth as well as that asteroid thats coming around on about that date. Anyway take a look. Another strange tidbit.....you used to have a pic of a certain plane, C130 I believe. What do you suppose one would be doing invading the airspace around my area (ie Watkins Glen,NY) There has been 3 low flyovers recently right above my home. I had saved the pic and was mulling over it when my kids came in and wanted to know how I took a picture of that plane that keeps flying over!! Any doubts I had as to whether it was actually the same kind vanished with that innocent question!! I am sending from a different mail box cause I can't get into my normal one and have been disconnected twice already trying to send this and had to reboot my whole system another time as a total freeze occured when trying to send to you. Also I could not get to any of your pages to use your mail link as it seems all the sudden you have no dns entry. Things just keep getting curiouser and curiouser. I hope you eventually receive this,when you do please send a reply.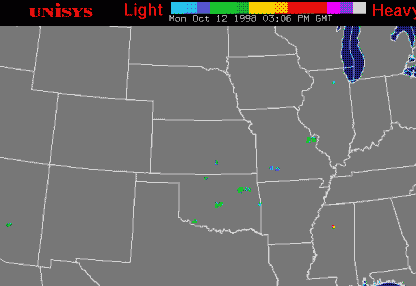 RADAR: YAHOO WEATHER SERVICE
Subj: use my info and LOOK
Date: 98-10-13 00:25:45 EDT
From: l2aven@dangerous-minds.com
To: Phikent@aol.com
Found this at the yahoo weather link about four thirty this afternoon. Very interesting..aye
.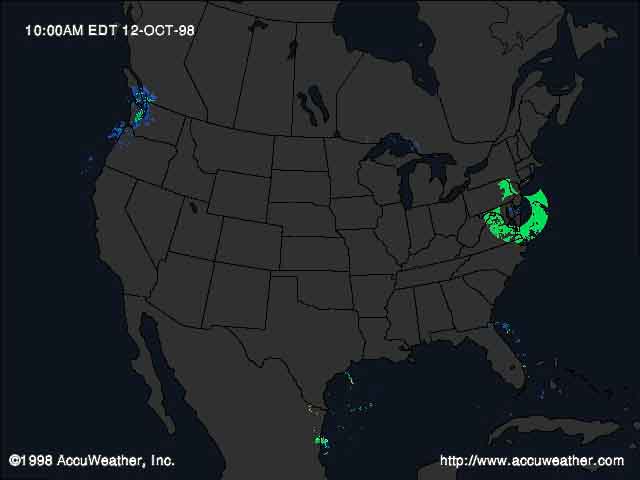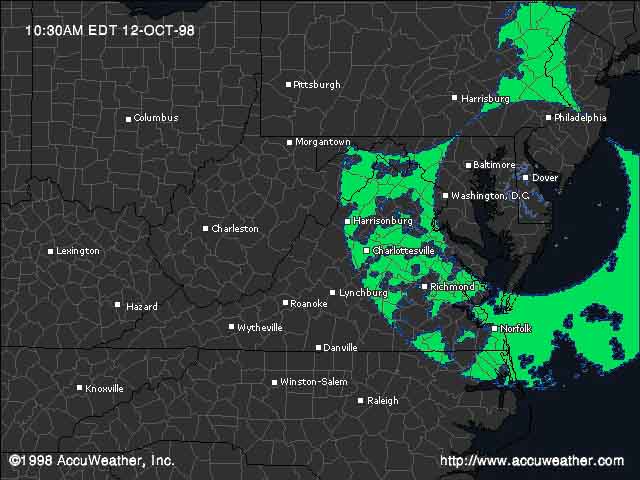 RADAR: ACCU WEATHER
Subj: BEAMSHOOTER+++
Date: 98-10-12 16:39:25 EDT
From: flash@toledolink.com
To: Phikent@aol.com (Phikent@aol.com)
File: ANDREWS.gif (198044 bytes)
DL Time (TCP/IP): < 2 minutes
HEAVY---PULSE---WATTA--THINK---KENT---LOTTA HIGH ALTITUDE CONTRAILS OVER THE WEEKEND--REAL FAST MOVERS---LIKE 30+ SUNDAY---AT ONE TIME OVER MY AREA---LOOKED LIKE GROUP FORMATIONS--------TALK 2 ME GOOSE ---I SEE THE NEW PAGE ------ALL OF EM ---YEPPER ITS LATE IN THE EVENING MAN
--FLASH------DP
.
Subj: US Radar Loop
Date: 98-10-14 06:14:08 EDT
From: flash@toledolink.com (flash)
http://weather.yahoo.com/graphics/radar/US_loop.html[Image]MORE SPOOKY
RADAR ONLY OVER TEXAS THIS TIME---HOPE THIS SEQ--STAYS--THE LARGE CIRCLE IS AT THE 06:06--PLOT--WESTERN TEXAS--FLASH
UPDATE
Severe weather in Texas
Weekend News Today
By Andra Brack
Source: Weather Channel
Sat Oct 17 , 1998 -- At 2:30 ET, the Weather Channel reported that at least 6 deaths have resulted from a severe storm system that has dumped at least 15 inces of rain from San Antonio to Austin. At least 4-5 more inches are expected. The local authorites have told residents to stay where they are due to all the flash flooding.
.
Subj: Kent Check These
Date: 98-10-14 06:14:38 EDT
From: l2aven@dangerous-minds.com
Mornin' Kent. Just thought you might find these interesting. We were having a wicked downpour last night,so of course I had to go check radar.It seems the weather channel has possibly turned their radar way down as it was almost a flood outside and they didn't even show a drop of rain over us. But the yahoo weather images were a totally different story!!! These activities seem to be increasing lately......hmmmm.
HINTS FOR SLEUTHS: FORT DRUM

SPECIFICALLY NEXRAD
EXPOSING THE GLOBAL SURVEILLANCE SYSTEM
BLACKBEARD PROJECT
Recent observations of transient radio impulses by an earth-orbiting satellite appear to be quite unlike any previously reported. They appear as pairs of brief (a few microseconds) noise-like bursts, separated by a few tens of microseconds, and are dispersed in a way that implies sub-ionospheric origin. Over 300 of these events have now been observed. These Trans-Ionospheric Pulse Pairs (TIPPs) have not yet been associated with any known source, although thunderstorms are suspected.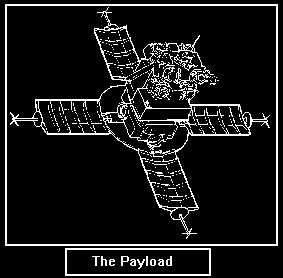 ARMAGEDDON
ORBIT