One of my favorite haunts in the past years and where my husband and I took geography and geology students was the White Horse Village and Mine....it is located very near Turret Peak. . .

Similar phenomenon in Florida captured on video.
We're a little concerned and more so with the noticeable increase in military aircraft nearby, including some big transports and (day before Thanksgiving) a flight of 4 helicopters directly overhead going South.
Date: 98-12-10 06:06:38 EST: Came upon something on the way back from Prescott. While on the way up to Prescott today I noticed that the snow was not on the mountains. I thought that this was very odd in that the temperatures have not been warm enough to have melted all of the snow, especially just on the east side of I-17. So on the way back towards Phoenix, I got off at Bloody Basin Road and went east towards Turret Peak. There was no snow to be found. I was as far down as State Ranch 51 and turned around a came back. I will try to go up through Carefree tomorrow, if nothing comes up between now & then, I will come in through the 7 Springs road back to the "Y" in the road where it splits to go east to Turret Peak and west towards I-17. Really strange, but I will go there and see what it looks like from the south side.
Maybe you can check out how it looks from your side of the Peak and see if there is any snow on the ground up there. If no snow then you can tell me where it went because I have no idea.
More after I have the chance to go up through the south side. Keep the Faith, it will get us to where no spaceship can carry us. God Bless, God Bliss, Raya
ENTERPRISE MISSION

BELL

HOAGLAND

| | |
| --- | --- |
| 11/7/98 | 11/8/98 |
| | |
SIGNAL INCOMING

| | |
| --- | --- |
| | The signal is very strong. Concerning the FFT photo you can see a peak frequency around .025 which corresponds to a wavelength of 7,450,072 miles. I checked the Global Seismic situation and there were no events during this time period to account for the unusual peak. The small peak around 3 hz indicates the signal bursts which are shown |
| DEC 8 1998 DATA | ELFRAD AND CONDON DATA: during this same period information from Oregon indicates that a general communications blackout was in progress which affected all of the Amateur Radio Operator bands and commercial overseas broadcasts. |
SOMETHING ROTTEN IN PHOENIX Friday December 4 5:24 PM ET
PHOENIX (Reuters) - A mysterious noxious odor swept through a large Phoenix office building Friday, sending at least adozen people to the hospital and forcing about 3,000 people into the street, fire officials said. continue
DEC 5th: Natalia and I saw the strangest phenomenon in the sky this afternoon. We were at the park and the sun was just beginning to set. We looked up in the bright, clear sky and saw this whitish ball with a wide, white tail behind it streaming through the sky. continue
98-12-06 12:23:12 EST: Kent, don't know what to make of this but never saw anything like it in our 7 years in Las Vegas. Last night a strange, spiral phosphorescent cloud over the west coast as if a missile from Vandenburg went awry..
Date: Sun, 6 Dec 1998 22:16:45 EST: Fireball in Georgia
*Date: 98-12-06 22:15:20 EST: Alert: Intense Electromagnetic pulse detected 02:37:51.4 12/07/98 Elfrad Group
ICQ Conversation during intense Electromagnetic pulse detected 02:37:51.4 UTC 12/07/98
elfrad/12-6.html (bottom graph)
Reports tonight of a fireball have been broadacast in a special bulletin as dozens of calls are entertained at local news desks. Tonight (Sunday, December 6, 1998) sometime after 21:00 Eastern time reports of a glowing fireball that streaked across the Georgia sky were reported to local Atlanta news agencies. FOX network interrupted a bropadcast of _The X Files to report the anomolous fireball. The fireball, quoted as being like "a meteor, only 100 times brighter than any I have ever seen" by an eyewitness, was reported to be a flaming ball with a fiery tail, accompanied by an audible noise as it traversed the night sky.
Reports of the fireball have come in from Jonesboro GA to Rome GA as the fireball traveled east to west.
Local news broadcasters seek insight from employees of Fernbank Science Center in order to explain the source of the streaking light.
10:00 PM 12/6/98 -0700: Thought you might find it interesting that they've closed the Hiway from Cordes Junction to Flagstaff, this is major thoroughfare, although when it snows heavy they have closed it before. We've never had snow this early, its usually the end of Jan. beg. of Feb. and some in March maybe. I'm really beginning to wonder about all thats going on, like the stuff I sent you, eerily reminds me of Close Encounters of the Third Kind.
98-12-07 21:09:07 EST: I recall Hoagland said something about "watching the weather" for this event. Could it be the snow storm was "engineered" to obscure the "landing?" -Ufoseek
98-12-07 17:10:59 EST: First report from near the site: Mud and lots of it. We didn't hear from one of our group until late this morning and the word was that although I-17 was open at that time (10:30), the dirt road leading to Dugas and South to the Pine Mountain Wilderness looked pretty soggy and the Forest Service takes a dim view of people using the road when it's wet (civil and criminal penalties apply if you "damage" it). Without 4WD we opted to wait on his report and observe from Strawberry. Nothing notable from 11:30 AM - 12:45 PM. One eagle (symbolic?) and one commercial jet East to West at 12:20. The field contact (Rob) called back about 1:30 PM to report no traffic out there except one individual from California. He did note 3 high altitude bombers overhead, though, at the time he was calling. He didn't note any ground tremors or humming, either. Maybe one has to be right on top of it?
NEW YORK FIREBALLS: As quiet as it's kept, I've seen approximately 9 fireballs in NYC sinceNovember 22, 1998. The last one I saw was on Friday Evening, December 4, 1998. I notice that they are never more than 30-60 degrees awy from the sun. I've seen them clearly in broad daylight. They have fiery tails like meteors, never more than 2 sun diameters in length. continue
Date: 98-12-08 04:07:17 EST Pursuant to previous request to alert regarding SW anomalies, the following was observed this date (8 December, 1998): No (very unusual....none) readable signals (SSB, CW) from 1.8 to 29.999 MHz from approximately 0730 to 0830 UTC. This was confirmed on the following radio receivers and antennas: continue
98-12-09 00:07:27 EST: Some interesting news, or so I thought : My husband was leaving Cottonwood on hwy. 260 towards freeway that takes you to Flagstaff or Phoenix I -17 / Was stopped by patrol car and everyone had to turn around & could not enter freeway due to accident.Not sure what time "ACCIDENT" happened he was turned back about 3:30pm, on news earlier today accident in opposite direction ??? Haven't heard anymore more on news - so, the plot thickens...
SAN

FRAN

POWER

OUTTAGE

12/08/98 9:44 AM PST: SAN FRANCISCO (AP) -- A power failure enveloped a large part of the city today, knocking out traffic lights, halting elevators and disrupting the morning commute. Reports of power outages came in from as far away as Stonestown on the Pacific Ocean and the financial district along San Francisco Bay. All of the traffic lights in downtown San Francisco were out, callers told KGO Radio, which also had reports of outages across the Bay in San Ramon. continue

RADAR

PULSE

TEXAS

We do not know if this is related but our equipment during a six hour period detected an abnormal electrical shift in the earth. The peak intensity in the period corresponds to the power outage in San Francisco. If this was due to a magnetic field change it could explain the outage however I have been unable to find a corresponding reading on any magnetometer around the globe. Has any one else detected this shift?
"30 miles due west of Payson on 'Turret Mountain,' east of route 17, dead center of state of Arizona."
Later, in March 1873, another horrific battle took place at Turret Peak (near modern-day Cordes Junction). Approximately 50 Yavapai Indians were killed there.
| | |
| --- | --- |
| | Due warning, being near the area might be dangerous. Constellation EQ PEG will be on Eastern Horizon on Dec 7th |
IS THERE A MILITARY BASE IN THE SECRET MOUNTAINS?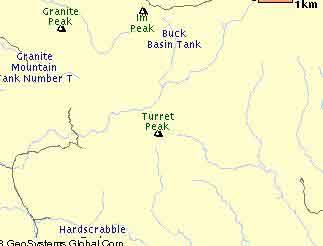 .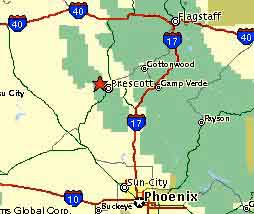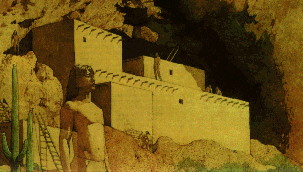 The Salado lived in the Tonto Basin for about 300 years. Sometime between 1400 and 1450 they left. No one knows why, though the Salado were not the only ones to depart their homelands in the southern mountains of the Southwest around this time. The cliff dwellings, less than 150 years old, were abandoned to the sun and wind.
INCA-LIKE STONEWORKS?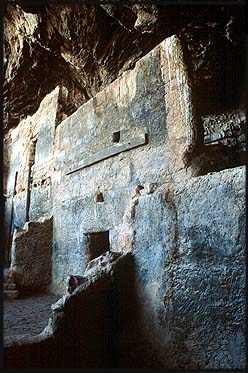 The oldest petroglyphs date back to approximately 6000 BC.
.
HOAGLAND: Current Phoenix sitting on top of an ancient site, underground tunneling, perhaps discovered an archive...tunnel under Turret Mountain.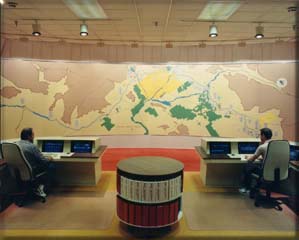 . .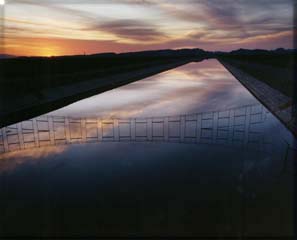 ARIZONA TUNNEL
http://www.usbr.gov/wcg/tunnels/tdata.html#Arizona
Bureau of Reclamation
Tunnels
BUCKSKIN MOUNTAINS
Project: Central Arizona
20 miles NE of Parker , Arizona
22.00 feet in diameter and 35,915 feet long
Circular shape with 760 feet of cover
EXPANDED SCENE
12/7/98 AM: WEIRD RADAR OVER RUSHMORE
READER: Just letting you know the center of the radar is not where Mt. Rushmore is located. It looks like it originates in eastern Meade county, northeast of Rapid City, northeast of Ellsworth AFB. Mt. Rushmore is south, southwest of Rapid City.
AN INTENSE WARMING EXISTS OVER EAST ASIA, LEADING TO A TEMPERATURE INCREASE OF MORE THAN 35 DGS C DURING A WEEK NORTH OF THE SEA OF OKHOTSK AT 10HPA. WARM AIR SPREADING NORTHEASTWARD. AT THE SAME TIME THERE IS A STRONG AND COLD VORTEX OVER THE EUROPEAN/WEST SIBERIAN ARCTIC.
QUAKE

98/12/08 02:32:58 18.73N 64.06W 33.0 5.6Mb

VIRGIN ISLANDS
WEIRD RADAR BLITZ:

EAST COAST
FOR QUAKE AND IMPORTANT RESEARCH: THE CHARLOTTE KING EFFECT
Dec 06 - Asteroid 3362 Khufu Near-Earth Flyby (0.364 AU)
Dec 06 - Asteroid 7543 Prylis Closest Approach To Earth (3.911 AU)
Dec 07 - Comet Lovas 1 Closest Approach To Earth (0.870 AU)
Dec 07 - Asteroid 1998 VD31 Near-Earth Flyby (0.151 AU)
Dec 07 - Asteroid 1998 WM Closest Approach To Earth (0.546 AU)
Dec 07 - Asteroid 1998 WO7 Closest Approach To Earth (0.609 AU)
Dec 08 - Asteroid 9551 (1985 UJ) Closest Approach To Earth (0.922 AU)
Dec 08 - Asteroid 1994 SE Closest Approach To Earth (1.379 AU)
Dec 21 - Comet C/1998 U5 (LINEAR) Perihelion (1.236 AU)
IMPORTANT
HOAGLAND ON BELL 11/7/98: FIRST HOUR
Date: 98-12-08 00:03:17 EST
From: Phikent
Hi Dirk:
Great work and sound plan to review and analyse the events. I think it would be a good idea to bravely publish this (your-below) report online to the wider community. What do you think? Thousands have been hitting various websites, waiting, waiting. I think we need to furnish something, to solicit a wider review, and to demonstrate that the Landing event has been regarded and watched from a sound basis. I likewise think this should be handled quickly, before the scoffers (that didn't witness a mothership land in their backyards) start screaming HOAX, and become calloused to any analysis.
Richard of course is our main spokesperson; perhaps he already has a plan for announcements?
Please advise,
Kent
Date: 98-12-07 22:51:37 EST
From: angelbooks@hotmail.com (Dirk van Dijk)
To: Phikent@aol.com
This is a copy provided to all involved and a few interested parties. Just so we all have the same info and can discuss this from a common ground. I'm not indicating here that all of us are saying the same thing - far from it. But these are some of the ideas we've batted around and my own observation, perhaps a common thread running through all of our conversations. I think we may not have too far to look for the real answers.
Again, my thanks to all of you in this impromptu "think tank".
Mr. Hoagland,
Copy of latest I sent to Bell (and another individual) a snapshot of what has been going on between a lot of us who have followed your lead this weekend. I applied what you said about a "hoax" to cover a real event in some conversations. What has come up is interesting. Perhaps we should all put our heads together and see what we come up with. I'm certain you have information you're not allowed to share (under pain of whatever) and I appreciate the hints you've been giving us. I'm enjoying the puzzle but would like to see some pattern to recognize, some results like my November 6th revelation. I'll copy to all mentioned so all are informed.
Mr. Bell,
This is a last minute synopsis of what's going on (or NOT going on) at Turret Peak. One more party yet to report in from the Southern side but looks like it's something other than what was presented.
Rob,
Here's the latest as of 1930 MST 12/07/98:
In conversation with Charlie Plyler (www.elfrad.com) about an hour ago, discussed the possibility of determining the direction/source of the anomalous ELF signal; bursts. Some last as long as an hour and are very regular at several very long wavelengths (as long as 200,000 to 7.5 million miles!). The higher frequency bursts are very regular. Hoagland found all this exciting and commented to me last night that the ELF signals are "very significant". Kent Steadman's messages indicate that most of his sources for radio telescope data have been pulled off their respective servers or simply haven't been updated from earlier last month. Additionally, Charlie Plyler's ISP has been down most of the day - so people can't look at his ELF signal screen captures. He said he's been with them over 2 years and this has never happened. Sounds similar to Kent's site going down when he was carrying a lot of SOHO data, just before SOHO itself went "off the air".
Hoagland's especially interested in the possibility of a discontinuity in the hyperdimensional side of this, it will cause a major problem with people['s hair day] (his words). I mentioned to him that a recent conference in Phoenix drew the attention of two Alaska residents who wanted to know about HAARP. The reason for their interest is because people are suffering psychological effects from the transmissions, causing extremes of anxiety and irritability as well as exacerbating pre-existent disorders. This is in a population which relies on congeniality for survival.
My own thoughts during conversations have been leaning to this being a psychosocial experiment with a select population (UFO buffs, Art Bell's listeners) with the possibility that email traffic is being monitored and analyzed for response. So the UFO "landing" may not have been one at all, but rather disinformation or, as Hoagland mentioned at one point last month, a hoax to cover a real event. That real event is what I'm interested in. Our speculation has ranged from a craft LEAVING, rather than arriving, to powering up some ancient civilization's machinery found in tunnels beneath the New River/Turret Peak area to a craft from our future or past - which would take in all the symbology as well. The UFO research community is full of people who want some answers and truth and all they're getting is deception, false leads and lies. They are tired of being treated as if they couldn't handle the truth. So now we're demanding hard data and doing fast, worldwide research and communication. Richard Hoagland, Art Bell, Kent Steadman, Peter Gersten, Charlie Plyler, myself and countless others are willing to look at all, not just some, of the data and come up with some unusual hypotheses.
That's how real scientific advances are made, not by sticking to the status quo. That's how a whole culture advances. Somebody has to be willing to accept the most outrageous thought possible, then another person will and before long, we all can.
But not if our communication is going to be cut off. And that's what I'm beginning to suspect may be about to happen - that something has been planned to distract the majority of people. It might be a major cataclysmic event, from what signs we're seeing in various places around the country. Listeners to talk show programs are calling in with reports of something imminent, although they're not sure what. We are getting the messages in our TV ads and other visual input - like newspapers and magazines. It's subtle but it's there. Now our attention is being drawn over to central Arizona. What is our attention being drawn away FROM? Clinton? Y2K? Domestic terrorism?
I think it's something MUCH bigger . . .
-Dirk
EXPANDED NOTES, COVERAGE (MORE PENDING) EDITOR'S NOTE: I have edited out some parts of this text, not because the individuals involved have requested exclusion, simply because I have yet to obtain permission regarding sensitive material.
FAA "flight restriction" a "NOTAM." (something stopping any flights in parts of Arizona starting the 5th or 6th) over Arizona.
Update Source: NAMSUM UPDATE 20 Dated: 06 DEC at Time: 03:05 (Z)
VALID ON RECEIPT. EXPIRES WITH UPDATE 21 OR AT 0420.
KPHX PHOENIX SKY HARBOR INTL
GPS ONLY NPA NOT AVBL 05 DEC 1541 TIL 05 DEC 1606
8R/26L CLSD TIL 05 DEC 1300
ILS RWY 8R AMDT 10. CIRCLING: MDA 1720 / HAA 587 CAT A/B/C.
PURCH DME MINIMUMS: CIRCLING MDA 1720 / HAA 587 CAT A/B/C.
LOC BC RWY 26L AMDT 9. DME MINIMUMS: CIRCLING MDA 1720 / HAA
587 CAT A/B/C. GPS RWY 8R ORIG. GPS RWY 26L ORIG. VOR/DME-A
ORIG. CIRCLING: MDA 1720 / HAA 587 CAT A/B/C.
U P D A T E S:
8R/26L CLSD ...CNL...
8R/26L CLSD 07 DEC 0701 TIL 07 DEC 1300
NOTAM:
FAA "flight restriction" a "NOTAM." something stopping any flights in parts of Arizona starting the 5th or 6th. over Arizona.
United States NOTAM Office - Military Notices To Airmen
http://www.notams.jcs.mil/
Summary Source: NAMSUM Dated: 04 DEC at Time: 07:05 (Z)
Update Source: NAMSUM UPDATE 23 Dated: 05 DEC at Time: 06:05 (Z)
VALID ON RECEIPT. EXPIRES WITH SUMMARY OR AT 0720.
FLIGHT RESTRICTION NEAR ROSWELL, NM WEF - UFN 5 NMR OF
3356.8N/10424.9W AND THE CHISUM VORTAC 016 DEG RAD AT 038 NM
ZLC FI/T AIRWAY ZLC ZLA V257 GRAND CANYON /GCN/ VOR/DME, AZ TO
BRYCE CANYON /BCE/ VORTAC, UT. DOZIT INT, AZ: BCE VORTAC R-
161/79.1, GCN VOR/DME R-341/24.8 AND PGA VOR/DME R-214 KACIR
INT, AZ: BCE VORTAC R-161/41.9 AND PAGE /PGA/ VOR/DME R-263/38. 3
ZLA . AIRWAY ZLA ZDV. J76 LAS VEGAS (LAS) VORTAC, NV TO TUBA CITY
(TBC) VORTAC, AZ NOT AUTHORIZED.
ZLA FI/T AIRWAY ZLA ZLC V208 TUBA CITY /TBC/ VORTAC, AZ TO PAGE
/PGA/ VOR/DME, AZ V208 TO HANKSVILLE /HVE/ VORTAC, UT. TBC TO
PGA: TBC R-335 AND PGA R-157 PGA TO HVE: PGA R-009 AND HVE R- 187
ZDV FLIGHT RESTRICTIONS NEAR MOAB UT. EFFECTIVE IMMEDIATELY UNTIL
FURTHER NOTICE. IN THE AIRSPACE AT AND BELOW 2000 FEET AGL
WITHIN A 5 NAUTICAL MILE RADIUS OF 38 36 25 N / 109 36 08 W.
BRIEF FROM FRIEND:
Just noticed that there is a perfect isosceles triangle if you join New River, Payson and Sedona, and Turret Mountain is just slightly south of center of the triangle. New River is where they have been occupying for the past 1 and half year (the BATF, etc). I am now trying to get more info on New River.
The federal government would not invade a town, right? Well, read on! On September 23, 1997, many citizen of our little community (20 miles north of Phoenix) were first made aware of the ATF's presence when two large explosions shook the ground. The shock was felt as far as 3 ½ miles away from the blast's epicenter. Windows on some of nearby homes were blown out, foundations cracked, and kids at a local elementary school were knocked out of their chairs..
The explosions were the ATF destroying two bunkers of explosives located on the property of Charles Byers. Byers, a former, fully licensed, munitions manufacturer, had recently won a case in federal court against the ATF on the matter of a 1989 raid.
The BATF and Maricopa County Sheriff Joe Arpaio, decided to evacuate all humans and domestic animals within a three mile radius. On Saturday, October 11, Sheriffs deputies visited some, but not all residents, and handed them the semblance of evacuation instructions to be effective by the following Saturday, the 18th, less than one week later.
*EDITOR'S NOTE: A little philosophical humor in all this:
FRIEND: what's new this a.m.?
Phikent: dunno, startin with a blank slate
FRIEND: any word from Sedona?
Phikent: yesterday was awesome!
Phikent: yea, lots actually
FRIEND: Charlie get any feedback?
FRIEND: well, tell me everything!
Phikent: But the Yellow submarine hasn't invaded the Phoenix mall yet, probably won't either
FRIEND: LOL
Phikent: weird stuff happened all day though, almost seems more like the monster of the id crawling out to growl at us all.
FRIEND: explain..not sure I follow you
Phikent: all these events, scares, hoaxes and actual lights in the sky buzzing over the local garden parties seem more and more like something we are all conjuring.
FRIEND: could be..
FRIEND: but Im not seeing anything :)
Phikent: but I'm weird, I think we conjure rocks and grocery stores too
FRIEND: hehehe
Phikent: I was on ICQ with Charlie last night.... he had just picked up an awesome spike on his monitor...
Phikent: we were wondering who to call and how to check it out, etc, where did that damn spike come from, had to be powerful and noticeable source....
Phikent: then all of a sudden my screen gets flooded by IMs from everybody and their dawg....
Phikent: about a huge fireball that screamed over Georgia at exactly the time of Charlies cool spike
Phikent: I go er...Charlie, how about this and tell him about that fireball....
Phikent: His only answer was, "hey, I think we're gettin pretty good at this."
FRIEND: LOL..yea..I'd agree