Subj: Re: M6.3 EARTHQUAKE NEAR NEW GUINEA
Date: 99-02-14 14:08:10 EST
From: cplyler@i-america.net (Charlie Plyler)
To: FrankCondon@Geo-Seismic-Labs.org (Frank Condon)
CC: Phikent@aol.com (Kent Steadman)
Hello Frank,
I wish that I could verify your detection, however during the time of the earth quake my equipment went off scale. I checked for a malfunction, however both the North - South array and the East - West array went out of range. Operation returned to normal after about an hour. Don't know what caused this. The DC telluric current which usually varied a few millivolts, jumped high enough to off bias the solid state ICs. It may be coincidental this happened during the beginning of the earthquake. If it was caused by the event, something new took place causing the extreme variation. We will keep watch and if it happens again during a large seismic event I will let you know.
Am sending you screen shots of both arrays. Really Strange
Charlie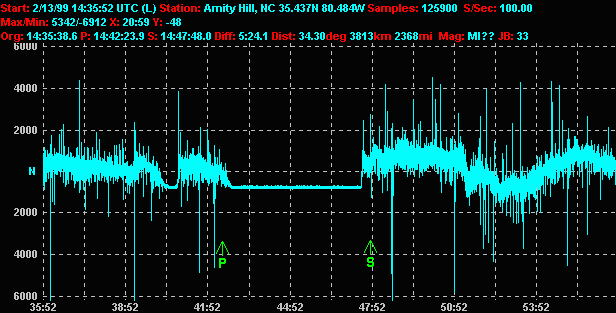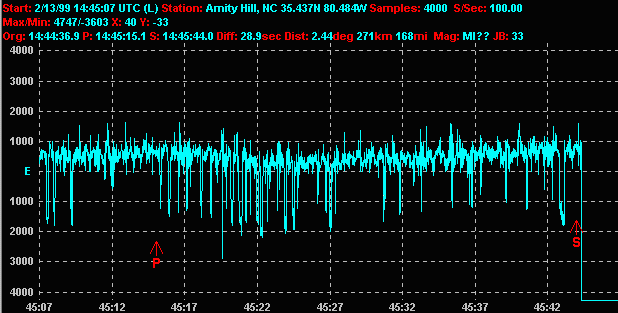 Frank Condon wrote:
HI Charlie:
Here are a couple of captured anomalies that at least one of is attributed to the M6.3 earthquake near New Guinea. Please note in one of the captures there is also an unusual glitch or high amplitude pulse at 11:03:20 UTC. So, I'll be waiting for your reply to see if you can concur on this data. There's more to follow that is not ready for release yet including the anomalous 0.7 Hz signal again!
Thanks,
Frank Condon
Geo-Seismic-Labs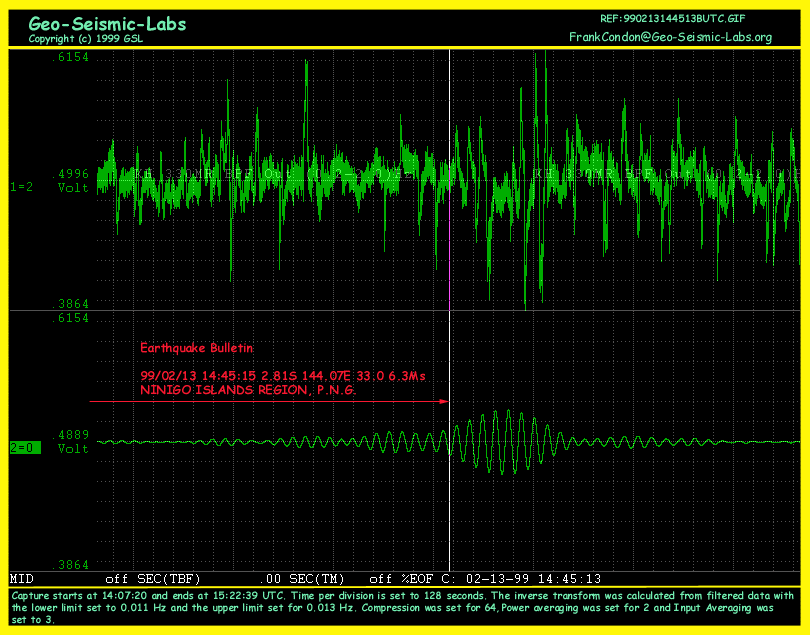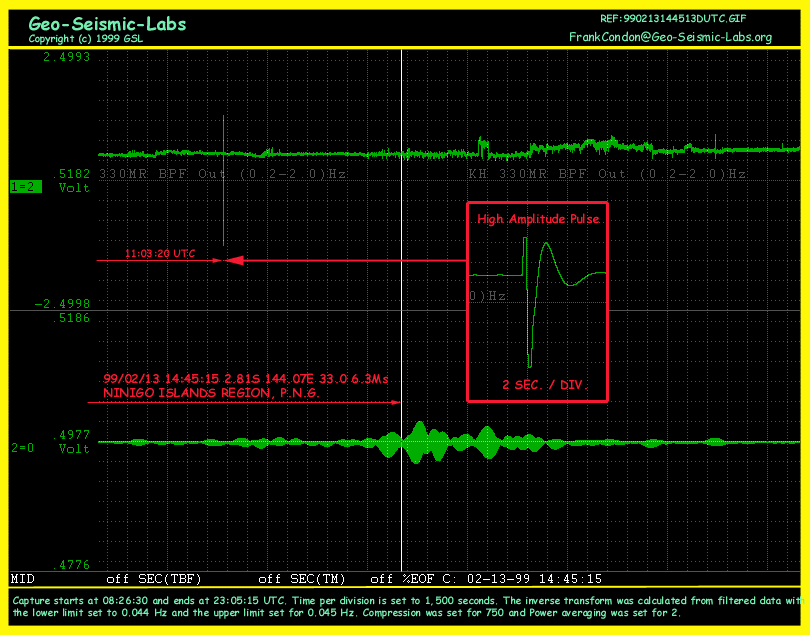 Earthquake Bulletin
99/02/13 14:45:15 2.81S 144.07E 33.0 6.3Ms
NINIGO ISLANDS REGION, P.N.G.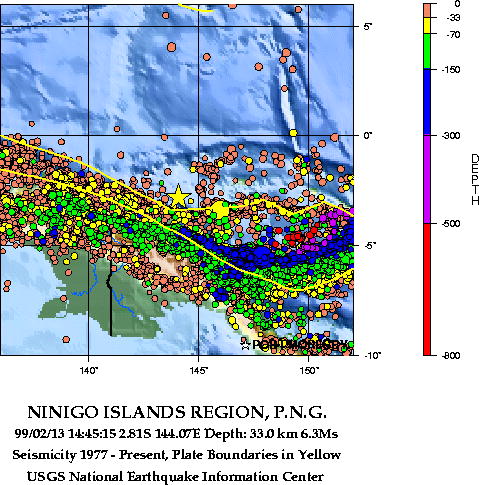 SOHO RECOVERY TEAM LOGS
2/14/99
ISS loop is currently OPEN and the PZTs have been gonig crazy since about 1230 UT this morning. Recent limb figure is trashed, as expected but images from 1225 UT look fine. I expect we lost the guide star or something. I'll log off and try calling the EOF to find out.