TESLA: GIFT FROM THE COSMOS?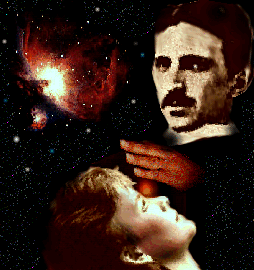 "After completing his work in Polyphase and High Frequency Alternating Currents, Tesla made a discovery which forever altered the course and nature of his experimental research. Whether purposefully or inadvertantly, this singular discovery has been completely overlooked by those who claim to know ghis work best. A single article and statements made in several of his lectures affirm the conviction that Tesla, while working with violently abrupt electrical discharges, discovered A NEW FORCE."
SECRETS OF COLD WAR TECHNOLOGY by Gerry Vassilatos

A shocking COLORADO SPRINGS account

The angelic side of the tale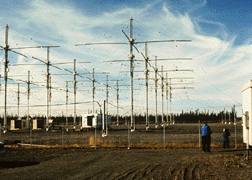 .....

The Darkside of the Tesla Legend