Magnetic Storm Occurring 07.16.98
At about midnight Universal time, a disturbance likely associated with the M4 flare event from two days ago, began impacting the Earth's magnetic field. The electron and magnetometer readings at the GOES satellites went into a state of strong flux... and PK values jumped rapidly into yellow and red zone readings. (more)
.
Efforts to Recover SOHO Spacecraft Continue 7/17/98
....
Earth gets dosed by shockwave from solar ejecta

DARK ANGEL FROM THE SUN

ANGEL IN SUN'S CORONA: TRACE

ABOUT THE Kp INDEX AND THE AURORA

EDUCATION AND OUTREACH

XRAY FLUX CHART
SATELLITE ENVIRONMENT ANIMATION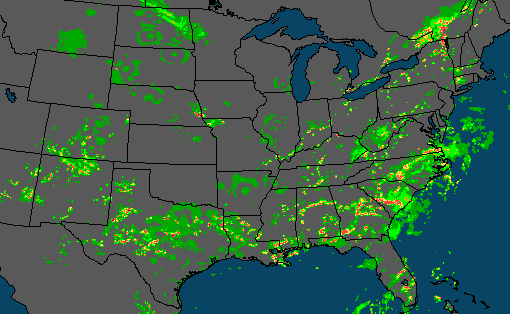 RADAR 7-16-18:00 EST: a handful of scalar pebbles tossed in a pool

July 18 8:52 AM EDT: Papua tidal wave kills 70, hundreds feared dead CANBERRA (Reuters) - A massive tidal wave powered by an earthquake swept away villages in Papua New Guinea with a confirmed death toll of least 70 and disaster officials said on Saturday hundreds of children and adults were feared dead.

DID SCIENTIFIC RESEARCH BOTCH IT? OCEAN DRILLING AND PAPUA, NEW GUINEA, PROSPECTUS: FEB '98: Leg 180 will drill a transect of three sites just ahead of the spreading tip: ACE-9a on the down flexed northern margin; ACE-8a through the rift basin sediments, the low-angle normal fault zone, and into the footwall; and ACE-3c near the crest of the footwall fault block (Moresby Seamount).
The primary objectives at these sites are (1) to characterize the composition and in situ properties (stress, permeability, temperature, pressure, physical properties, and fluid pressure) of an active low-angle normal fault zone to understand how such faults slip . . .