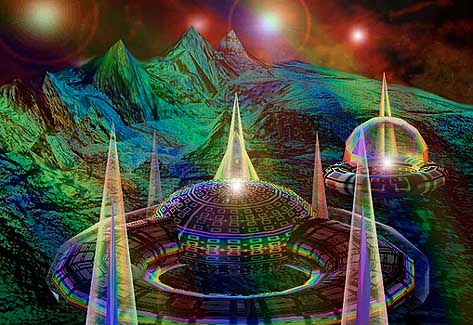 ..

The earth as most of us know it, is only a giant ball of rock, soil and water. Covered with an atmosphere, a few clouds and blue sky. We are unaware of the restless energy that surrounds us and which vibrates out of sight in the depths of the earth . . .there are many types of signals passing below us consisting of an uncountable number of frequencies. ELFRAD
PROTON STORM 11/6/98

NEW YORK ANOMALIES

QUAKE PRECURSORS

SETI WATCH

RECENT ANOMALY

ASTEROID ANOMALY

SOLAR EVENT 10/7

PROTON EVENT 10/1

SOLAR EVENT 9/30

SOLAR EVENT 9/23

MAGNETIC ANOMALY 9/18

AURORA ANOMALY

ANOMALY: HAARP

MONDAY 11/02/98: LISTEN HERE

CHARLIE PLYLER

ART BELL

AUDIO: UNKNOWN SIGNAL (SETI?)

EARTH HEARTBEAT

EARTH SHRIEKS AT PROTON BOMBARDMENT

EARTH GROANS AT PASSING ASTEROID

See pages of ORBIT for more graphs and data

| | | |
| --- | --- | --- |
| GABRIEL'S HORN | | |

ELFRAD WEBSITE
.
| | |
| --- | --- |
| BIOLOGICAL EARTHQUAKE PREDICTION | |


EXPANDED PRESENTATION: SIGNALS AT 1450MHZ FROM EQ PEGASI?
DISCOVERY OR HOAX?
(Please click through; necessary to move details back for added information space)
EDITOR'S NOTE: What we are seeing is the report of a signal, then what follows to be a big knock-down drag 'em-out brawl. Not that brawls are bad. From our Muse-bound perspective, Zeus is growling from deep space, radio-signal or not. We can now hear him as could Willy Yeats, Jimmy Joyce, before. Who is to say that the drunken poet doesn't have the best ear?
EDITOR'S NOTE: Now here from email comes the best idea yet. Wonder why we didn't think of this in the first place? All those with a radio receiver capable of receiving 1450 Mhz take a listen... something strange is happening...Exact frequency: 1453.07512Mhz plus or minus about +400 hz due to the doppler shift.


LEONIDS

.
MICHELLE GUERIN

JOHN QUINN'S NEW MONTAUK REPORT:

10/30/98: THE QUAKES THAT WENT AWAY

ELFRAD PRECURSORS TO NEVADA 5.3 QUAKE
11/3-11/4 '98 WEIRD RADAR OVER MAMMOTH

LARGER ANIMO

MAMMOTH ALERT ARCHIVES

WEIRD RADAR OVER NEW YORK OCT 31- NOV 3, REPORTS OF HIGH PITCHED SOUND. PLEASE REPORT IF NOTICEABLE

RECENT ELFRAD ANOMALY

11/4/98 ADDITIONAL UPDATED DATA FROM ELFRAD
| | |
| --- | --- |
| | HIGH STRANGENESS |

.

SPACE CENTER, Houston (AP) -- Space shuttle Discovery's astronauts set loose a sun-gazing satellite Sunday for two days of scientific flight, accomplishing what another crew failed to do last year.

OCT 27, 1998: SATELLITE GOES 8 GLITCH--ELECTRON STORM?

Or have the meteors (Leonids) and their big brothers (Near-earth asteroids) already arrived?

Air Force experts and other government scientists have concluded that violent electromagnetic space storms will wreak havoc on systems at about the same time unfixed [Y2K] date code fails.



NOTE FROM OZ: HAARP in Silver Springs, Australia
SCALER WEATHER CONTROL: THOMAS BEARDEN
One can also, of course, form various forms of energy at a distance, including particularly hemispheric shells of energy and spherical shells of energy. Hundreds of these have been observed worldwide, from testing by the KGB weapons in Russia.
WHALES DIE ON NEW ZEALAND BEACH
Thursday October 29 3:19 AM EDT WELLINGTON, New Zealand (AP) - Conservation officials shot and killed 42 stranded pilot whales today as 288 whales perished on a remote beach off the southern tip of New Zealand.
.

The spacecraft's ion engine will be tested for the first time in approximately two weeks.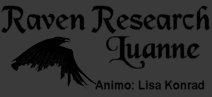 WEIRDRADAR
CONTINUE TO OTHER NEW FEATURES

LINK GRAPHICS FOR YOUR WEBSITE