"You may never want to leave the island where nobody owns the land."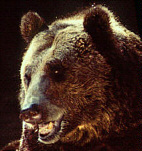 "This novel will will make you want to be there. A very funny but serious thought provoking tale." -- Clyde Lewis, talk show host, radio KCNR, Salt Lake City, Utah
"Those who have lived in rural Alaska will be certain Steadman's characters are based on their (own) friends and neighbors. The book, which tells how life evolves on the island, captures some of the quirkness of life in Southeast." -- Lori Thompson, The Juneau Empire.
"The story ponders what would happen if an earthquake caused the formation of a new island off the coast of Alaska and people rushed to claim it." -- Lori Butters, The Salt Lake Tribune.
"An informative, entertaining story . . .Steadman brings a vast knowledge of Alaskan folklore and history to his writing, great for anyone looking for an account of Alaska or for someone looking for a great read." -- Barnes and Noble Booksellers, Eugene, Oregon.
" . . .a good read for the bedside reader." Herald and News, Klamath Falls, Oregon.
"The stories entertain, give the reader a realistic view of life in the 49th State, and highlight the absurd hilarity of life anywhere." -- Barnes and Noble Booksellers, Orem, Utah.
TO ORDER:
ENTER (BOOKS) KEYWORDS: HUMPBACK ISLAND