COMET ODDITIES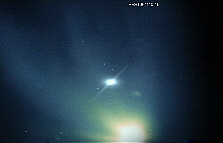 Above image forwarded from sci.astro Subject: HST picture of Hale-Bopp object.
From: Gary Beckwith <garyb@efn.org> Date: Tue, 10 Dec 1996 12:56:18 -0800Message-ID: <32ADCE72.15CB@efn.org>*


Feb 8, 1997 images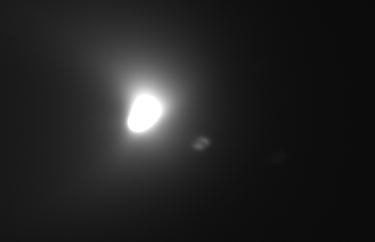 Observers: Alberto Quijano Vodniza, Jose Alonso
Location: Mayaguez, Puerto Rico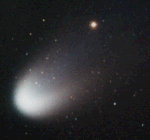 Observers: Michel Benvenuto, Emmanuel Antuna Location: Col de Vence, France
Date: February 8, 1997 04:10-05:15 UT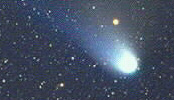 Feb 8 with 8" Schmidt

Nuclear area of Comet Hale-Bopp on Sun Feb 9 at 13h50mUT. pot

THE COMPANION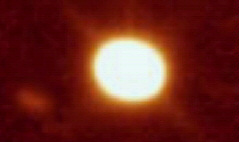 Is the Companion a cube?
HALE BOPP MAIN