HALE BOPP MARCH


FUSION at the core?

CRYPTIC SECRET SOCIETY PHONE MESSAGE? 1-800-OLD-NAVY See below*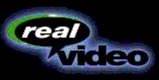 Keywords:
plaid=Scottish rite; 16.50=Sacred geometry, Golden Ratio; 19.50=hyperdimensional physics; March 20th=beginning of Bopp influences and Orion alignments; Press 1 and 2= April 1st and 2nd, old Navy RETURN, reminder of actual date because of Julian-Gregorian calendar shift, now year, 2001, beginning of new millenium as heralded by the RETURN of Hale Bopp.

Rough notes: Hoagland on Bell, March 19-20, 1997
HALE BOPP IS A STAGED EVENT USING HYPERDIMENSIONAL PHYSICS PERHAPS CREATED BY HUMANS THAT SURVIVED A MASSIVE SOLAR CATASTROPHE 13,000 YEARS AGO PERHAPS SECRETS HANDED DOWN BY ANCIENT MARINERS WHO WOULD HAVE HAD BEST CHANCE OF SURVIVING AXIS TILT: NAVY CONNECTION: MAGIC 12
Hoagland refers to:
-----------------------------------------------------------------------------
HALE BOPP
There are now six objects splitting off the core.
http://www.halebopp.com/znuc1.htm
Hale-Bopp Six-Pack?
reporting by Russell Sipe and Carlos E. Hernandez
Original Images by Michael Palermiti. Processed Image by Carlos E. Hernandez
Visual observers of Comet Hale-Bopp have been reporting what appears to them to be a split nucleus. Others have indicated that they see no evidence of such splitting and that it is simply the very active jet activity around the nucleus that is causing the appearance of a second, or (as some call it) a pseudo-nucleus. However, if the images below turn out to be verified, it is possible that the nucleus of Comet Hale-Bopp has split into six segments. We have received the following images by way of Tom Bisque of Software Bisque (producer of, among other products, The Sky 4.0 astronomical software).
-----------------------------------------------------------------------------
Our own people, Magic (ancient Masonic lodges) , are staging these events. If this is a real advanced technology under OUR (earthling) control we could jaunt out to the oort clowd, grab a berg, and nudge it into place; thus, creating a mathematical and geometrical message in the sky.
Furthermore with advanced tech (ships) you could also create an energy source near the berg 650 million miles away from the sun so the event (outgassing) could be observed early for those who could understand.
Who might be doing this?
Secret society trying to tell us about time.
APRIL FOOLS DAY Historical date where new calendar was adopted.
Hale Bopp: April 1st perihelion 3:13 at A.M Greenwich time
Calendar adjustment is in error WE ARE NOW ACTUALLY IN THE YEAR 2001
comet staged message is connected to Orion and Giza.
(typically comets don't fragment until they get past perihelion)
The comet formation process is not as traditionally believed--the snowstorm model.
Instead all these objects are derivatives of exploding planet-- Tom VanFlandern theory.
Calculations:
1. Helsinki location 60 degrees Platonic solid relevance, due north of Giza
at 3:13 A.M April 1st Hale Bopp perihelion, Orion crosses the nadir meridian
(symbolic of the rebirth of the ages, the Phoenix)
Precisely, Regulus, the Lion is 19.5 above the horizon
Hale Bopp 4,200 year period significance (vague)
-----------------------------------------------------------------------------
DAMES fax incoming
Hale Bopp has now split into two hemispheres; one hemisphere will approach earth.
Hoagland says bunk.
-----------------------------------------------------------------------------
Why did we abandon the hyperdimensional theory that Maxwell
initiated? Someone didn't want that knowledge in our hands.
If a planet was destroyed the effects we are still living with.
Caused such a change that created catastrophes to earth and
other planets in solar system.
we are looking at artifacts they could have been left there by us.
We are now barely inching back after thousands of years
from a massive catastrophe
We might be facing a similar catastrophe such as a pole shift.
HaleBopp might provide a warning and a clue in conjunction with
pyramid evidences.
NOW HAVE DATE for catastrophe, 13,000 years ago.
Harmony disrupted and solar system getting progressively out of tune.
Followers of Horus took it upon themselves to rebuild what had been lost
subsequent to catastrophe. Perhaps some of these (humans) managed to
colonize off planet and are now sending signals back. in the form of Hale Bopp.
Impact on immediate History
Upcoming conference in Helsinki is happening
at significant allignments.
Hoagland recalls Finland excavation outside of Helsinki
in search of ancient archive. Etymologist reciting a family saga--
contained the representation of the history of mankind
critically important= the spot of land the building of Helsinki.
These were the survivors of catastrophe.
If there was such a thing as global axis tilt the resulting catastrophe
would allow survivors only among seafaring peoples.
Mariners maps would have the evidence of former land masses.
The NAVY. Magic 12 Navy connection.. Keepers of ancient knowledge
mention of Scottish Rite Freemasons--Navy connection?
Hoagland suggested an 800 number that is a coded message for members of the
secret orders including keywords, dates and mathematics. I THINK it was:
1-800-OLD-NAVY*
.