PHOTONIC MANIFESTO
A work in progress
by Yeshe Dorje
© Copyright, Yeshe Dorje, March 17, 2003
XII
Mercury Transit Passengers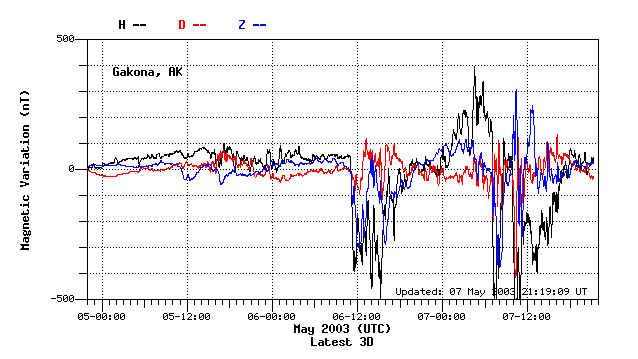 The mode of transformation is getting bumpy. As the weather gets stranger, I began to see more connections between Tony's writings as the voices from the geophysical changes. He says this is the wisdom of the ages, to attempt understanding the Earth's energy and the tides. Man has always sought understanding of the mysteries of the planet, and these are 21st century ravings of a radical.


Tony Peru <tonyperu@yahoo.com> wrote:
Wayne, I would like to use this earth report in my latest Manifesto update on Mercury transit. This is my request for your permission.
Tony
the wisdom of the ages flourishes with your effort to understand
be mindful of where you direct your thoughts
Moody <moody@earthlink.net> wrote:
Tony: This is the Earth Reporting on the Mercury Transit
Volcanoes
Pacific Volcano Worsens
A STATE of emergency has been declared in the Northern Mariana Islands as an erupting volcano appeared to be gaining strength and sending high-level ash over a wide area. The volcano on Anatahan erupted on Saturday without warning. Anatahan is a 33sq km island, 128km north of here and just over 322km north of Guam, home to key US naval and air facilities. It is about 2250km south of Tokyo. There was no one on the island at the time of the eruption. "Due to the volcanic activity on Anatahan, volcanic ash and high level plume is ongoing in the area, presenting a continuing threat of adverse impact in the waters and air space around Anatahan," Governor Juan Babauta said today, declaring the state of emergency. "The islands of Saipan, Tinian and Aguigan may also experience effects from the ash and plume."
Volcano Activity in Russia
Klyuchevskoi, a volcano in Kamchatka, Russia's Far East, has become active in the past few hours, emitting clouds of ash reaching one kilometer above the crater, reported the local Seismological Station of the Kamchatka Experimental Seismological Party. The crater was not seen to be blazing in the nighttime, which means there is no fresh lava inside it. Seismologists have noticed "spasmodic tremors," which indicated that more than 40 severe quakes were taking place 30 kilometers deep into the central crater. The Klyuchevskoi is the highest active volcano in Asia and Europe, rising 4,835 meters above sea level. The last powerful eruptions from the top crater were registered between 1978 and 1993. Eruptions still continue today. The volcano poses no threat to the town of Klyuchi, which is 30 kilometers away.
Weather
Cyclone Kills at Least 24 in Madagascar
VOA News
Officials in Madagascar say at least 24 people have been killed and thousands of others displaced by a cyclone that hit the island last week. Government officials and aid workers said Tuesday cyclone "Manou" washed away bridges and flooded roads. The worst damage was reported in the east of the country, south of the port of Toamasina. The government has appealed to the international community to provide assistance to the disaster victims. The U.N. News Agency says winds as strong as 210 kilometers per hour damaged numerous houses as well as the island's rice and coffee crops.
Orissa, Andhra Brace for Possible Cyclone
HYDERABAD: A severe cyclone swirling in the Bay of Bengal lost some of its punch on Wednesday but still packed high winds and was moving slowly toward the coasts of Orissa and Andhra Pradesh. "In the last seven to eight hours, its intensity has slightly decreased. But it's still a very severe cyclone with winds of over 90 km an hour," a Cyclone Warning Centre official in Kolkata said.
Midwest Tornadoes "Most on Record"
The series of tornadoes that ripped through the South and Midwest USA last week were the most on record for a one-week period, reaching almost 400 in number. The big one that hit early in the week in Oklahoma has been determined to be an F4 (F5 is the largest).
Earthquakes
The week has been dominated by a large number of medium-sized quakes in the 4.5 - 5.0 magnitude range. However, there have been a couple of large ones:
| | | | | | | |
| --- | --- | --- | --- | --- | --- | --- |
| Date | Time | Lat. | Long. | Dpth | Mag | Location |
| 05/09/03 | 20:26 | S48.07 | E032.15 | 10.0 | 6.2 | Prince Edward Islands Region (South Africa) |
| 05/11/03 | 17:51 | S00.99 | E126.95 | 33.0 | 6.1 | Southern Molucca Sea |
| 05/13/03 | 21:21 | S17.40 | E167.66 | 33.0 | 6.3 | Vanuatu Islands |
| 05/14/03 | 6:03 | N18.25 | W058.66 | 40.0 | 6.6 | North Atlantic Ocean |
California quake activity has been unusually light for several weeks. This is not usually a really good sign, as it indicates that pressure is likely building up. Average number of daily quakes is approximately 35-40 and the average number per day for the past 2 weeks has been just over 27. Average daily quakes for the first quarter (90 days) of 2003 was rather high at 43.6.
Solar Activity
Geomagnetic activity from solar flares and coronal holes has remained well above average. From May 2-10, a large coronal hole was in geoeffective position and solar wind speeds remained high and are projected to remain high for the next couple of days. For the past two months, the average daily magnetic index (Kp) has been very high: 82.2 (3.4 per hour), while the 2000 daily average was 62.6 (2.6 per hour), the 2001 daily average (supposedly a high year) was 59.1 (2.5 per hour) and last year's average was 64.1 (2.7 per hour). This year's total average daily magnetic index is at 75.0 (3.1 per hour). This is an indication that very large amounts of energy are being transmitted to Earth from the Sun. What the Earth (and we on it) does with them is open to interpretation. We do know that energy is not lost, however, and is converted into many different forms.
Moody
Tony Peru wrote: Moody: Greetings from the Epic Café
where the service is always getting better.
Tucson is warming up so you notice the Sun here more than most places I suppose
we'll most likely be over one hundred degrees
for the next one hundred days.
We usually are this time of year.
At least we'll get the drama of the monsoons.
Until then it's a dry heat.
the weather is changing and becoming more extreme. You write "very large amounts of energy are being transmitted to Earth from the Sun. What the Earth (and we on it) does with them is open to interpretation. We do know that energy is not lost, however, and is converted into many different forms"
The Photonic Manifesto is an interpretation of what one might do
with the rising tide of energies available
sometimes I find that your earth weather reports
provide hidden tectonic instructions for the perplexed
we vibrate to the rattle and the hum
and those ready to leave do so
many lose their way
so to be ready I guide the energy into contemplation of impermanence
This is the energy all the great mystics and Gnostic nomads tapped into
Self discovery is essential, no one can show you
This is why some of the Manifesto is written by 'failed' revolutionaries
We're still children of the revolution
we don't want a cure we seek the final solution
You must discover the truth on your own
all the great practitioners have done this
discovering there is no self and seeing
the immutability of light made them photonic revelators,
once one sees the truth one seeks to serve it
and let light shine
the earth's energy arises from within the sun
just as our spirit arises from within the earth
the great Tibetan masters are
cosmic energy
Maybe the Sun will send us a new message
Perhaps the Buddha Maitreya will emerge from the Sun
It's hard to find myself speaking about human warmth… when there is so much news of suffering
so for now I thought I would make a connection between the
mysterious orbs everyone is seeing and the increases in cometary water entering our planet
it is a flood of light and the orbs are its emissaries
so I am sanguine as always seeking compatriots
there is always someone there to remind me
we are kindred spirits seeking the truth of human spirit
the path to perfection is paved with loving kindness
and someone willing to hold your hand
the Pith instruction from Lama Traga Rinpoche is
"just keep opening your hearts"
Tony
the wisdom of the ages flourishes with your effort to understand
be mindful of where you direct your thoughts
Tony Peru Gets A Job
This is the message the universe sent during three May days of Mercury's transit, the 5th to 7th.
May 6, 2003 Adam <adam@air.com> wrote:
Tony, here are the offer details:
Position: director of channel marketing
* $k annual base salary.
* % quarterly commission of net Hermes airmail sales (gross sales minus reseller payouts and R&D royalty) as long as you remain the air marketing director. Subject to modification if we expand the air marketing team or personnel changes occur.
* 90-day probation period, then a salary and performance review.
* Holidays off: days per year (Christmas, Thanksgiving, etc.)
* Annual salary review
* Year-end corporate bonus (paid at the end of September each year) to your 401K account or cash bonus
* Paid vacation accrues at 7/12 day per month after the first year, 10/12 day per month after the second year, 14/12 day per month after the third year.
After the probation period:
* We pay % of your health club or fitness center membership, up to $ / year contribution.
* We pay % of your health insurance, up to $ / year contribution.
After days:
* We provide a 401(K) retirement plan with a vesting schedule.
* We match up to % of your net income into your 401(K).
Start date: on or near May 26, depending on variables.
- Adam
Tony Peru <tonyperu@yahoo.com> wrote:
Kent:
Finally got my dream job, amidst the rags and zeroes, at this point right now deep within the Mercury transit! While walking in my dreams, looking for work I have been meeting teachers who ask trivia questions and never really want to hire me. As far as a job goes, I do well in interviews but since I decided to speak my truth, the only job I will get is the perfect one.
This is how I create my revolution, when I need it most. This is when we choose to refuse, with nothing left to lose.
So my new job is beyond conceptual thought, its so good. Adam is in his mid-thirties, a good looking Kansas City boy, tall and in love with life. He met his partner Cheyenne, in Taipei. They are very beautiful together, and in three meetings Cheyenne kept me guessing, having questions about what she was thinking when I usually know, so I suppose this is the mystery muse who comes to inspire me. Adam made a cryptic comment about having excellent night vision while leaving his sunglasses on as we discussed the offer. In our second interview, my new guide into the Zone of transformation, began the meeting by looking at me warmly and saying:
"When I look at you, I see abundance."
Of course this was an unexpected compliment, and somehow familiar recognition all at the same moment, when the meeting of old souls expands time right out of the room. I always feel the wealthiest when I recall the Dharma and the words of my perfect teachers, and I told him so. The Dharma is the greatest treasure I will ever find. I am the fortunate one, I request great blessings.
Adam rode the dot com wave and survived million dollar mistakes by living in the high country near the Tetons where he becomes a wealthy person, very spiritually aware of the energy all around him and within. So immediate was our recognition of each other as members of one tribe, that he was frightened by the familiarity. I was attracted by his beauty. A moment of completion is rare, so open are we.
There have been less than five men in my life with whom I felt such an instant connection, one is my Guru and the rest are my teachers.
We agreed that my health should be connected to my performance, so I will receive health bonuses for meeting goals. Like transition healing for my wife and my daughter after her birth, going to Dharma teachings, network chiropractic, these will be some of my bonuses.
I am the fortunate one, I request great blessings. This is Kalachakra fruit. As for my suffering… I am in love with my wife who still believes the way to my heart is by playing hard to get…. But she seems quite pleased by the employed Tony so I feel like everything is looking up. She is a Goddess and I am the fortunate one to be her consort as we welcome Amrita Emmelline. Always I enter my wife's eyes and find Green Tara or Vajrayogini, she teaches me about the Moon and places it in my heart.
As far as the small sufferings of the Epic Café, it turns out that all you have to do to get along with the surly Amazonian Barrista women, well at least all you need to do to get a friendly exchange from Alex is to smile and be nice today and say thank you remaining completely unaffected, open hearted, the practice is always about opening your heart, this is the pith instruction received from Lama Traga Rinpoche.
You know, just be normal.
Ever tried this?
If you watch the latest Soho Mercury transit realtime c3 download
this is current data May 2 - 7, if you look closely and for a few minutes, you can see other observers of the dance flying through the solar system. If you repeatedly watch the animated time lapse images of the Transit, you see all of these points of light that are moving quickly through the frame, the cosmic dust, the cometary debris you have been thinking of, and the starfield slowly turning in the background. By focusing your attention on one region of the frame, I looked to the lower right, you'll see some points of light that you can follow by repeatedly watching the loop. These points of light stay in the frame, quickly change direction, and move in many different directions, time elapsed over the course of five days!
I was thinking that what would be nice is to have the HAARP magnometer, the seismograph and SOHO realtime data all showing elapsed data for the transit during the past five days. You can see the CME reach out on the 5th, it looks like a vortex spinning away, lower right five o'clock position of the sun, as the vortex blasts out towards earth there were tornados on Monday, of course.
Tony Peru
the wisdom of the ages flourishes with your effort to understand
be mindful of where you direct your thoughts
The Practitioner's Guide for the Perplexed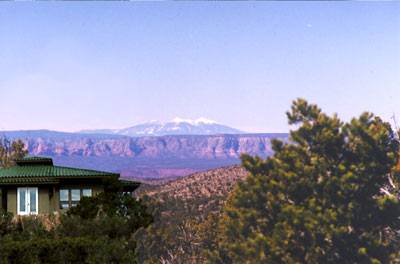 In my dreams I have finally left the chains that bind me and all of the discursive thoughts about what really is happening in the Universe. In the moment that I am conscious of this potential, I am free to find my way. For a time I do not wonder why, I am calm and aware it is because my teacher sits beside me. Looking through the windshield I see we are driving down from the Island across the vast open Chino Valley plain, accompanying Lama Traga Rinpoche to the Chino Valley Community Center. We are students together, he knows everything, and still he must learn English, and I find this difficult to understand. I know so little yet I sit with him here on the edge of the vast plain, because somehow my presence helps. I am filled with love and devotion and wonder. How is it that we have come together in this place? What is really happening here? Who is the teacher?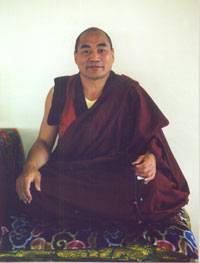 Lama Traga Rinpoche is sitting on the other side of the room receiving his lesson, giving his blessings. I feel him within me as I watch him speak.
"nn nknow…" and the English teacher interjects,
"Always at the beginning… k and n are very tricky…"
"knack… knapsack…. kneel…"
I think of kneeling before my great Lama, and I think of the Dharma, each age has its particular teaching of the Great Perfection, teachings kept secret for hundreds of years until they are revealed, teachings especially meant for this time. Tibet kept the medicine of the Earth, the Sabeans had the stars and the trees, I realize that I must find the truth and I am looking everywhere within this landscape, everything that lives is holy whispers William and I wonder, what is the hidden teaching of this time? I look over to Rinpoche.
"Gh… gh… ghost"
"Ghost…"
"very good"
"a… a… ahhh."
"Let's try pretend…"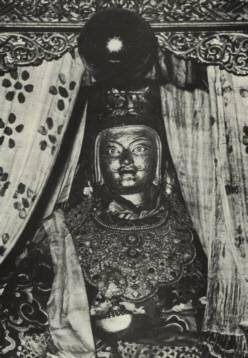 Thinking of hidden wisdom my mind is Padmasambhava concealing countless hidden treasures, teachings and blessings. These teachings, yes I have been looking for these and at once my heart feels panic because I am to use the Terma in another realm and how will I remember for sometimes waking up is the great forgetting and sometimes being awake is the great remembering. We wander in the waking world, trying to remember that which is to remain undiscovered until is needed. Terma they are called, this is the treasure found behind the light, the wisdom of the moment. In my dream there are rumors spreading that Guru Rinpoche even hid some teachings around here, right where I am looking, and strangely familiar thoughts where discover the Terma of the Grand Canyon, but these are only rumors. Guru Rinpoche hid them for the benefit of special beings. He knew the treasure revealers would discover themselves in the distant future when they would be needed to assist the practitioner in difficult times. Treasures are all around, hidden in rocks and lakes, in space and other dimensions, and are being discovered by unusual men and wise lunar women known as Tertons.
I am in a cave in the Granite Dells near the Island, the Terton is discovering a treasure in a rock, everything becomes black and white as the rock opens up. It looks like the anus of a cow. The inside of rock illumines the cave as it heats up becoming soft and glowing, until it pours out onto the sandy floor to form a perfect sun disk and instantly Yeshe Sogyal appears to reveal a cavity in the rock. I see the Terma and an energy goes through my entire being from the tip of my head down so that I awake.
When you come to the Gar Dharma Island of Enlightenment, you will most likely come from Phoenix on Interstate 17 and rise up from the Sonoran desert onto a vast plateau. The plateau feels familiar, fresh, safe, just so. Once you leave the Interstate you head west towards Prescott for exactly one half hour then turn north through a magic portal of Granite Dells and enter a wide valley of plains and ranchlands. If you are fortunate, as you come up the final leg of the journey you'll see antelope grazing and running away from you. How long have the antelope been here? How long has it been since you began this journey?
Consider your good fortune to meet the teachers of the Dharma. What do you have to offer? Remember that H.E. Garchen Rinpoche entered prison camp in 1959. He broke countless rocks open to release his negative karma, gradually setting himself free while still in captivity. It was while imprisoned in this realm, that Garchen Rinpoche realized the true nature of mind.
As you drive across the antelope plains, up the rough and dusty road toward the rising island, consider the effort it has taken to create this refuge. This is a place of loving kindness, it dreams of freedom, with many dreamers dreaming. A beacon of light will exist in this realm for the next four hundred years or more. So many students will study and practice in this place. All because of the vajra-like will of this one man, and the aspiration of his students.
How fortunate you are to have come to this place.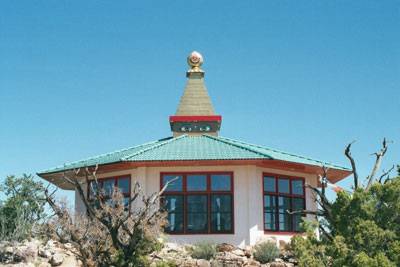 The Dakini Letters
Before I left Tucson, Bernie called me and left me this message.
"The universe is a dangerous place. Be very careful of the choices you make."
Now after working with Bernie on his house, the Island gatekeeper's cottage, I am tired and quite sore, so exhausted that I fall asleep before eight. Maybe I'm weary from all of the wrong choices I've made. Maybe I'm weary because I chose to come here. Maybe I am weary from listening to Veronica in my dreams. Veronica, the muse of perfect visions. All the deities become my mother in the end. This is your dream, relax. The opportunities available here at the island can make you tired simply from their contemplation. Just let me take care of you, look up into the sky. Veronica arouses my mind, and billions of slender tendrils extend from me to her, like the advance of a hungry coral reef.
Luminous nimbus slowly drift over the plains of the valley to the west, above the antelope and cattle, the grazing horses, above Lama Traga Rinpoche, above me and my love for my Lama which pervades all of this space. I am in the dining hall. It has a commanding view of the valley. I pause…
I am about to begin working again and I'm not really hungry for food, I'm hungry for the Dharma. Veronica is naked standing in the moonlight, on the deck of the dining hall. As I am drawn I hear her voice in my head but her lips are not moving. I stare at her mouth as she silently speaks.
"When the Terma is revealed, only the Terton can physically handle it because for anyone else it's too hot to touch. Be careful, after the Terma is recovered from its hiding place put it on a piece of brocade. Watch how it singes and smokes from the heat. We students are recovering the teachings of the Guru, the teachings for these times. We are being given the opportunity to surrender and burn our fingertips.
"When you read the teachings of Padmasambhava, you inevitably feel faith and devotion. You cannot help but surrender yourself with complete confidence!"
I look around and see the men are here to begin putting up the walls of the Stupa. I see it finished and think the Stupa is going to be much smaller than I thought it would be, and my aspiration prayer is that through the promulgation of these words, the walls of the Stupa extend to encompass all of you dreamers dreaming. For a building that has such an important role in the future of the Island, it seems tiny. Perhaps it isn't as small as it seems, but the men are here and the concrete blocks are being set in the steel octagonal frame. The Stupa will be a beacon lighting all of Verde Valley, looking across the canyons and up on the plateau I see the Peaks and realize how fortunate I am to be in this place during these times. Thoughts of good fortune bring me you my brothers and sisters, and how fortunate you are to discover the hidden Terma of your existence through your pursuit of the truth. Are we not all Tertons by virtue of having discovered this island together? As the men work around me I circumambulate three times and place an amethyst crystal into the foundation of the Stupa.
I am sky walking, looking down and wondering who can explain how this Terma of the Gar Island of Enlightenment was concealed, why it is revealed now during the dance of the luminaries at the turning of the centuries and the coming flood of light? The stars are struck with wonder as the Tibetan Dharma heals the planet. What countless blessings have been bestowed upon us? Veronica says "These blessings depend upon one thing – your trust and devotion."
She holds me in her arms as we glide through the silvery light.
"Within earth Termas you will discover the yellow parchment with symbols hidden by Padmasambhava. The dakini letters. These are the body of magical emanation, the speech to understand sounds and words. As Veronica is saying this softly into my ear, I think that these are the voices of the Sabean stars, "by realizing their meaning we realize the nature of mind."
Of course I ask why, why are the teachings hidden?
"Padmasambhava asked the Tertons not to promulgate his dakini letters immediately, but to save them for the benefit of future followers. When a Terton has a vision of the symbolic script, each syllable becomes an entire magical city. Here in Chino Valley, we live in these glowing yellow cities of light. This is how Gar Dharma Island of Enlightenment arises."
We have found our guides and followed them into new realms. I am filled with wonder. My sisters and brothers are you not left to wonder as I am, that the precious jewels discovered here at this island were left here so long ago for the benefit of future followers? Are you not left to wonder how it is that you have become one of these future followers? Here we enter the magical cities of these letters and dreams that reveal the Guide to the Perplexed.
If you look off to the southeast, from the Gompa and the Stupa, the hills rise up towards Mingus Mountain. Nirmanakaya palaces and numinous stupas hover over the hills. Think of all the students who will come after you. You are practicing for their benefit. And if you look off to the southwest you see the large stones of the Granite Dells, written upon the land as secret Dakini letters. As you pass through the Dells you feel their connection with the Grand Canyon and the Sacred Peaks of the Four Corners, off in the unseen distance to the north and east. This is the portal opening to the Grand Canyon Terma left by Guru Rinpoche twelve hundred years ago. We have found the ark of the Dharma island within the sleeping antelope, spooky small creature night visions running across endless light. We dream beneath the very large array of stars speaking to the trees.
There is a star in love with our star, the son of a Great Sun. A vast unseen universe exists within the pulse of the Great Sun and here in Arizona we have found the place of immaculate reception where the tides of all the suns shine upon the great Drikung Kagyu masters.
A brief time after writing these words, a couple of years later, we are circumambulating the Stupa, as the Sun sets over the California border. The 360 degree panorama is shifting in subtle ways. As I look at the horizon and the beauty I see a second Sun, a blood orange orb slightly to the left above the setting Sun. I feel someone standing behind me and notice it is Khenpo Sherab Orsul Rinpoche, this is our meeting. He stands with his chin on my right shoulder looking where I gaze and says in an encouraging voice:
"Very Good!"
Made curious by Rinpoche's remark, all the other students come to where we are standing. They crowd around us and look to the sky where I am pointing and Rinpoche is still looking as he smiles broadly continuing to say very good into my right ear. No one else can see what My Lama sees.
My mind becomes tired, I am getting dream weary, enough of this I think and feel my chest constrict for a moment. How can anyone believe what I have just seen, even I doubt it now a year later in the middle of May as the planet or the wave or the sun or some unseen force transforms the very nature of reality.
But thinking this way makes one tired. It is wrong to fixate on any thought. Lama Traga Rinpoche said that as we purify, some of our blocked channels open up so that our mind perceives certain manifestations, like the blood on the walls or a planet next to the Sun. It is best not to think about these things, to keep moving forward rather than grasping on to obscurations and discursive thoughts.
We desire an explanation. I want to give my desire my phone number and have her call me in my dreams, where we can do anything and I won't expect it. I am in love with Veronica.
Veronica is in the Library in a large leather chair next to where I am sitting… thinking… Bodhisattvas train for countless lifetimes in the midst of suffering, cultivating the thoughts of enlightenment. We never get used to suffering because Buddha nature is not the nature of suffering. If you spend time pinpointing the root causes of suffering, this investigation leads you to wisdom. Thus all suffering is an opportunity to develop wisdom. If you examine the root causes of suffering you will find the five poisons; ignorance, anger, hatred, jealousy, pride. If you examine suffering further you will find that there are three types of suffering; the suffering of suffering, the suffering of change, and pervasive suffering. These three sufferings were revealed to me by His Holiness.
To find your way to this Dharma island of sanctuary, Veronica has this advice: Cultivate a wish to free all beings. How do you feel when you hold a baby, or when you spend time with a child you love unconditionally? This is the feeling one should develop for all beings.
Do not do stupid things.
Do not attach to experience.
Remain mindful at all times.
Release thoughts as they arise during meditation,
especially when they identify experiences.
Exercise mental and physical discipline as karma and habitual patterns arise.
See all beings as the deity.
Hear and speak all speech as mantra. Perceive all action as mind.
Lama Traga Rinpoche
As Veronica looks on, I am speaking to myself: "Some day when you wake up, after you have been practicing for a few years, you will most likely find that very few people understand why you practice the Dharma or why you act the way you do. Those who do understand will be your Sangha, though you may notice that fewer and fewer people seem to understand you, and your real Sangha is rather small, until there is no one else here at all. This is normal and to be considered a sign of progress, as is the facility with which you transform the thoughts and feelings of suffering associated with this alienation. The Sangha are the strangest and most wonderful group of friends you will ever have. As the Dharma becomes central to your existence there is more and more letting go of all attachment to family and friends, this is difficult."
Life is a dream
Life is a dream
You only think its real
'Cause you're born a sucker
For that kind of deal
Jack had certain realizations through his practice and exploration of mind, which is a fact. Anyone who suggests otherwise just doesn't understand. They certainly don't know time… Anyway my theory about Jack is that he became lost without a teacher. He was Icarus, got high with some wisdom on a highly unstable mind and fell to earth in flames. He tried to put out the fire with alcohol, which of course resulted in the entropic conflagration of his mind and the ignominious death peculiar to the two twentieth century icons who ignited the Fifties. And I think for both of them, and Frida Kalho too to add color to the mood, they became archetypes of suffering through their lives and their art.
We live in a world where people do things with each other and if they're uncomfortable with what has been done, they don't discuss the original emotion or its underlying cause. Instead people dispute the circumstances surrounding imaginary acts. So many of us live in sciamachy realms, distraught with life's imaginary combat. We create the illusion of this world with thoughts we seldom discuss or become aware of, we see each other as other and then get lost in the shadows.
At least Jack had the courage to think: "I'd rather be a wooden flute than an American writer." You know seeing him with the wood in his hand, I think he would have been a great hockey player, he was a great Buddhist pioneer and as I think of Jack Kerouac I think of Veronica Augustine saying: 'mortality – the witness of his sin.'
You will not believe this but Jack Kerouac has been speaking in my mind for many years now, and I cannot help but submit to his typing a brief hello to all his fans. Jack speaks to me because in the end he let us down. I am afraid of letting you down, my sisters and brothers, somehow I must find all of the wisdom in my suffering, and know the suffering of all sentient beings – and so we come to the Photonic principle of egolution – Jack's attachment to all the negative energy directed his way by America after the fame, this is what led to the drinking and sadness as he gave us new news on old stories – solving the problems posed by ego is egolution and Jack took us this much further in our mutations. So Jack says to me that it is not my responsibility to save you, it is my responsibility to save myself and persuade you to watch, all the while knowing it has nothing to do with me.
The art of the Dharma is the transformation of emotion
By using the emotions as a basis for practice
To transform negative emotions into positive experience
One requires diligence and perseverance
Using many transformational methods
It is akin to snatching a wish-fulfilling jewel
From the mouth of a poisonous snake
In transforming the negative emotion we experience bliss
Through practice the flow of bliss
becomes more spontaneous and continuous
In ordinary life bliss is short and suffering is continuous
The root of bliss is in Bodhicitta--H.E. Garchen Rinpoche
Once when I sat at HE Garchen Rinpoche's feet in Santa Fe, he taught about Amitabha and purification. A student asked him:
"You mean that when I feel an afflictive emotion I should be grateful?"
Rinpoche was delighted the student understood.
Sic Luceat Lux Redux
The Teacher of Impersonality
I am looking into the book of my dream and see an old illustration - Sic Luceat Lux – let light shine - lightning breaks a branch from the tree of infinity - infinity is represented by a snake swallowing its tail. The branch is separated from the tree, the tree is we and the branch is me. "Oh man, look what your severance has wrought!"
I'm thinking about my job, what about my job? This brings me back to thoughts of the Dharma and the party in the Library and my dream, did I tell you this bit? I see snakes scattering across the floor and down the stairs of the Library, the dead French actor Jean Gabin is teaching me as I sit at his feet and in my mind, as I sit before him I see my mind as a snake swallowing itself and I know this is anattá. In this moment, I think of it as the 'second whirled', for some reason. Is this reasonable?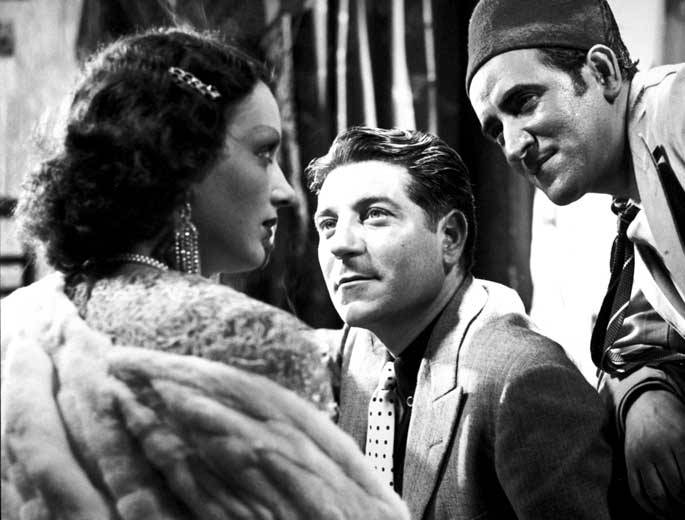 Jean Gabin asks me to see his body as the 'not-self', he looks at me and I know with great confidence that this is the goal of the bodhisattva patriots, to cease attachment to the ego. This is the last of the three characteristics of existence before we worship in the temples of our dreams. He has been quite gentle and smiling but now he is Pepe Le Moko and he's the Casbah lover, his eyes make love to me - I am Paris, as the rest of the party gathers around us here in the Library:
"The anattá doctrine teaches there is no self-existing real ego-entity, no soul or any other abiding substance. This is the central doctrine of Buddhism. Without this understanding, a real knowledge of Buddhism is altogether impossible. The anattá-doctrine has been clearly and unreservedly taught only by the Buddha, wherefore the Buddha is known as the anattá-vádi, or 'Teacher of Impersonality'.
"Whosoever has not penetrated this impersonality of all existence, does not comprehend that in reality there exists only this continually self-consuming process of arising and passing bodily and mental phenomena. The perplexed will not understand that there is no separate ego-entity within or without this process, and will not be able to understand the nature of reality."Mere suffering exists,
no sufferer is found;
The deeds are,
but no doer of the deeds is there;
Nibbána is, but not the man that enters it;
The path is, but no traveler on it is seen."
"Whosoever is not clear with regard to the conditionally arisen phenomena, and does not comprehend that all the actions are conditioned through ignorance, etc., he thinks that it is an ego that understands or does not understand, that acts or causes to act, that comes to existence at rebirth .... that has the sense-impression, that feels, desires, becomes attached, continues and at rebirth again enters a new existence.
"The contemplation of not-self leads to the emptiness liberation. Herein the faculty of wisdom is outstanding, and one who attains in that way the path of Stream-entry is called a Dhamma-devotion; at the next two stages of sainthood he becomes a vision-attainer; and at the highest stage, i.e. Holiness, he is called 'liberated by wisdom'."
I look away from His Holiness and the find the map to freedom by crying deep sobs of gratitude with a bliss awareness arising within me and cascading down from my brain. I cannot conceive that I am getting this teaching in this dream and as I fail to think this there is doubt and I feel fear. I see that Jack is holding Jean Gabin's hand and this gesture reassures me as Jack proceeds to explain why I am having this dream:
"You have entered the Stream."
I see myself, my face manically animated with a wild look of awe listening to Jack Kerouac:
"So you can see inside the dream! It is the Stream! The stream dream revealed by this manifesto is the new world, wow! It is the second whirled. The Photonic Manifesto reveals the Dharma, this is the wisdom hidden in the planet secret planes of our minds. We are self-organizing sustainable systems of transcendence. The revolution is a day without a night where the The Truth and Reconciliation Committee will see to the coordination and establishment of assembly temples of light in the skies above all people of earth. We the people will be able to worship in these temples, visiting them in our dreams to view the ritual altars and platinum plated interstellar telecommunication devices. We will dream as the Sabeans did, until we have purified our consciousness sufficiently to physically move through space, or fly if you want to think of it this way, and make our way into the new temples sky walking. It has always been this way on our planet, people just didn't have the right frequency on their radio. This is where I first heard Universal mind, and is why Orpheus keeps listening to the limousine parked in his garage. Floating on the solar frequencies, our consciousness will soar with our ancestors. We will dedicate ourselves to practice in the karma temples, workplaces and café's of Amrita. For we will begin to see all karma as blessings and we will identify our world as thus filled with countless blessings. And we will know our second whirled realm as Amrita. The manifesto asks us to rise above and go through the old dialectics and embrace the new light that streams into consciousness. As we sail through this part of the luminous seas and allow ourselves to be transformed in the image of the dance of the luminaries, the best place to watch the birth of the Goddess is the Epic Café, here in the borderlands where the wildflowers are about to bloom after the rains, beneath the united stars of Amrita…"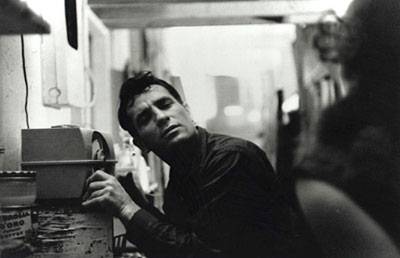 I'm looking around The Library and everyone is leaving as it quickly dissolves in sunlight. I am now out in the middle of the desert on mile wide road. I realize I am about to begin discovering a Terma, instinctively I walk right to the rock and begin digging a small hole with some sort of golden dagger with a Vajra on the end. Looking inside I see seventy-five daggers (somehow I know there are this many though not through count), they are invisible daggers emitting sparks of fire, and I reach into their midst without fear and take out the main dagger that is made of black Zi stone noticing its beautiful ghostly white ellipses. My fingers are burning as I hold the dagger, and I look into the flames of my fingers and see dakini letters:
Beyond the supposedly 'real' world that we see around us lies a realm, it is the second whirled. It is multi-dimensional and vast. We only experience the three dimensions of space and one dimension of time in the 'real world', in the second whirled there is an underlying energy beyond space and time.
Thus the world around us is multi-dimensional. The material things we perceive are the order we crave because of a fear of chaos. The world is the projection our minds create, the three-dimensional world of objects in space and time. The manifesto provides a deeper level of meaning. What we see is only a small part of the whole.
The wisdom of the manifesto is the rhythm of the tides, the energy of the universe moving timelessly throughout the second whirled.
All that is manifest is basically floating in the second whirled. Matter can be regarded as a cloud of more dense concentration within the luminosity of second whirled. The second whirled is a source of infinite energy, it is the clear light. This is Uma, the true nature of mind, and it is within you, it is your true Buddha nature. This is the ultimate source for sustainability of the human species.
I look into the golden light, a voice says there is wisdom within this light and immediately the Library reappears. I look to Jean Gabin, wondering many things, among them, if matter is just real world ripples on the surface of the second whirled, where does that leave individual consciousness?
"Do we exist independently of each other at all, or is the concept of individuality just an illusion?"
We are walking together in the narrow streets of the Casbah, in tones of gray and silver and Jean Gabin is teaching me how to escape from the Zone.
"It depends on the level at which you operate. We are all part of the wisdom with all light, the wisdom of the second whirled, each individual possesses a higher consciousness element, our true Buddha nature, which is universal. Each of us is different but at another level we are the same. The individual is universal and the universe is individual, 'individual' meaning undivided. The idea of self is merely a thought and not to be trusted. We all manifest or unfold out of wholeness. We arise from nothingness and dissolve into nothingness. If you let me. I'll become you."
Everyone walking by us in the street begins dancing to Massive Attack's remix of The Thinner Air by the Cocteau Twins, moving in unison, and the choreography helps me realize this is a dream, which in turn makes everything quite vivid. So I am the dream thinking… the wisdom within the light is the second whirled, and as I think this a professor from my old school emerges from the growing dancing crowd dressed as an Algerian but looking like David Bohm:
"We can think of nothingness as pervaded by elementary particles. These particles are systems with an extremely complicated internal structure, acting essentially as amplifiers of information contained in quantum waves. Tony, this is why the voice told you about the wisdom within the light, it is these systems. Now the systems are being upgraded by the photonic tides of wisdom washing upon you and all beings. This is how wisdom makes its way to you, it always makes its way to you. By volunteering, by continuously opening your consciousness and your heart, eventually in this way you become aware that everything is interconnected, you are tuned to the voices of the systems. From this place all archetypes, visions and ideas of God emerge seeking human consciousness. Consider the bizarre behavior of subatomic particles - behavior that quantum physicists have not been able to explain. It is because man cannot imagine this level of interconnectedness that humans suffer. Tony, this is why imagination is more important than knowledge."
He is exceedingly kind and is looking at me with his love in his eyes, it has moved up from his heart and glows around him. I can feel he wants to help me.
"The wheels of Karma. The wisdom of the ages is maintained, it is eternal. Basically, two subatomic particles that have once interacted can instantaneously respond to each other's motions thousands of years later when they are light-years apart. This sort of particle interconnectedness requires superluminal signaling, which is faster than the speed of light. Human thought has created some small prisons, and we need to let light out of all the tiny cells! The speed of light was a thought created in the 1830's based upon observation of Jupiter's moons and Jovian lunar eclipses. This is why you had the dream that you were in Hollywood talking to producers, telling them that you are Ganymede. Jupiter and its moons are now Stargates. Don't you think its time to come up with a new concept of how fast light truly is? You'll need to fast! This is the essence of photonic revolution as it unfolds in your world, as we catch glimpses into the second whirled, as we listen to any individual element of this realm it reveals information about every other element in the universe. This is the music to which we dance. While the Luminaries dance, they create their own music, have you not considered this?"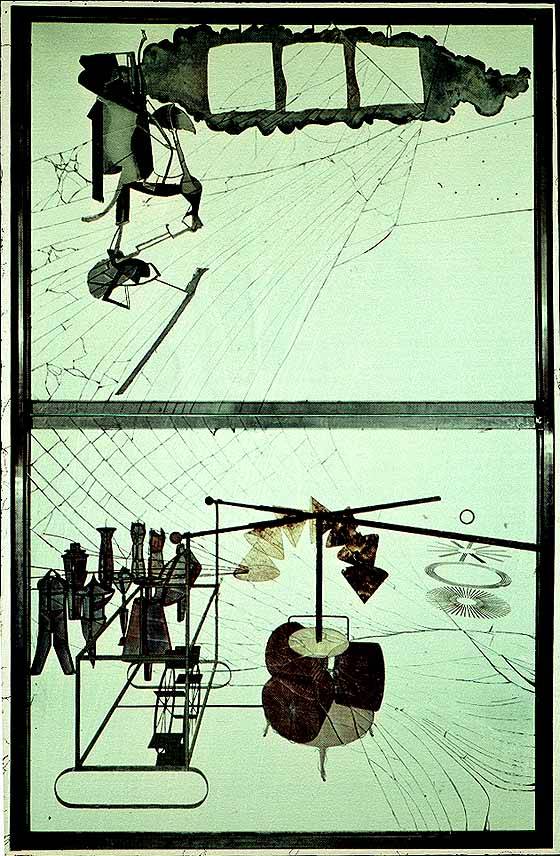 The entire solar system manifests on the The Bride Stripped Bare by her Bachelors – Even (Large Glass) by Marcel Duchamps. Immediately I think that the second whirled is a myriad of photonic realms made up of the complex movement of electromagnetic fields, and as an electromagnetic unit I am merely a part of the field, in the form of light waves, which is how the tide communicates the wisdom of light to me, I am never separate from the wisdom, I only think that I am and this is the cause of my suffering.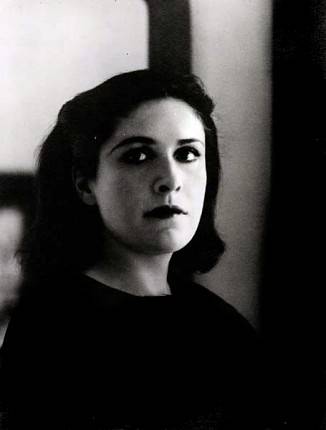 The professor is dancing with a beautiful woman, its Veronica again and I see her as Dora Maar because I feel in love with the idea of Dora Maar, and though I am distracted by attraction I listen as he continues transmitting this wisdom:
"The movement of light waves is present everywhere, light pervades all space, look deeply into her eyes, even in what you think of as darkness, there is a light that is ignorant of its luminosity."
As I look into Dora Maar's eyes the tides of wisdom enfold the entire universe of space and time in each region. As we dance I realize the second whirled is multidimensional, endlessly enfolding and unfolding into infinite dimensionality.
She whispers into my ear:
"Once we become aware of our interconnectedness we enter the Stream, begin our visions and ultimately become one with everything."
How can I refuse to enter now?
Desire! I am getting upset, my mind has been so preoccupied with what I am to do, how will I serve all of my sisters and brothers, and especially my daughter, how will I help her? I can't be seduced by Veronica now.
"My job, though, what is my job?"
Pushing Veronica away, I'm yelling now at all the assembled guests of this party in the Casbah, and I'm upset, because I don't have a job, I don't know what it is I'm supposed to do. Saint-Just puts his arm around me and we walk for a time as he calms me down and leads me through the alleys until they open onto Fifth Avenue and up the stone steps back into the New York Public Library. He takes us over to a display case pointing inside of it and at first I see the life I have led, then the life I will lead and then all is this bright golden light. He speaks gently as the loving kindness dancers converge around us, some laughing while others are closing their eyes in a union of bliss.
"You can do it, she loves you. As Veronica appears, trust that you will be safe, that you can penetrate the surface of appearances and enter the second whirled. Once there, you link up with the particles pervading beginningless space and thus enable innate guidance systems that put everything on auto-pilot as it were, and you are not required to think, no thinking at all, but it requires considerable effort to keep Veronica satisfied, as much as you must continuously surrender and free your mind from thoughts remembering the Annata sutra, there is no ego.
"Everything is provided for in the second whirled. The rest is joy, as you become the player and the played. Everything that is and will be in this cosmos is enfolded within the second whirled. This is the end of days and the triumph of the revolution. It is a special cosmic movement, it is the tide of wisdom that is washing over your planet now and it carries forth the process of your evolution. The Truth and Reconciliation Committee are part of this infinite wisdom and we are also your own endless experimentation and creativity."
I see V.I. Lenin dancing with Dora Maar, I have a huge crush on her, seeing her as if for the first time my heart opens and I fight to concentrate, still upset and shouting.
"What is to be done?"
Everyone is dancing to a familiar song now and I am hearing everyone singing the song Wise Up by Aimee Mann, with beautiful lilting voices saying:
"Its not going to stop until you wise up."
Saint-Just raises his hands, stands before the dancers slowly swaying and cries out into the Library:
"This is the Temple of Consciousness! In your consciousness, one moment gives rise to the next. You walk in a world where an understanding of what you project your mind onto is implied by your collective experience of matter. These are all the collective agreements that enmesh third dimension. This is the root of grasping and attachment as your habitual tendencies observe matter this makes what you perceive explicit, in which context, that which was previously implied is now explicit, while the previous explicate content has become implicate. You follow?"
He's looking at me, I nod my head, lying, and think I had better write all of this down when I wake up.
"Consciousness is an interchange; it is a feedback process that results in a growing accumulation of understanding. We are asking that you overcome your habitual tendencies through understanding the limitations of your present consciousness, this is the photonic revolution of consciousness. In these revolutionary times, one remains in the moment and adapts one's consciousness to this perception of the moment. The wisdom of the light is communicated through the cosmic oceans, its waves and the tides, your consciousness voluntarily adapts, you are choosing not to refuse the dream. In this choice, one enters the Stream and ultimately becomes the second whirled."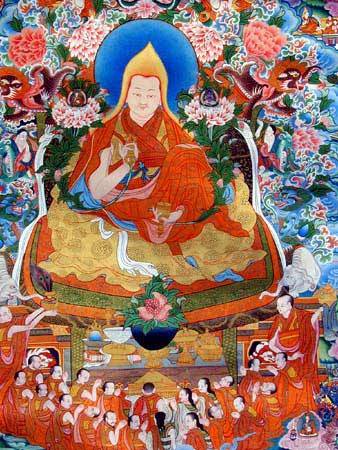 I notice that I cannot move, my limbs do not respond and I cannot prostrate myself as His Holiness the Fifth Dalai Lama comes to the front of the room. The dancing ceases.
"By taking responsibility for the transformation of suffering, you give everything more meaning. The entire universe is billowing with wisdom. This is a battle with ignorance and evil. Your job is to become a warrior with the evils of disorder that cause suffering and death. Humanity suffers because of ignorance, because you do not know who you are, you perceive disparity when there is unity. Disorder, and its consequent suffering, will prevail as long as all the different elements act independently of each other, and don't work together.
"This is why you think so much about everyone working together, this is why your entire life has been filled with longing for collective action. This is what makes you a revolutionary. This is why the rumors of war are so important, so much pain and suffering is taking place and you have the opportunity to feel the interconnection as so many beings on the planet become confused as they face death. Do not remain unaware of this suffering, but look into its face and see your own eyes crying.
"In seeing your own eyes in the suffering of others, each revolutionary is a Bodhisattva and becomes the whole of mankind, and they are the focus for something beyond mankind. They are the eyes of what the Truth and Reconciliation Committee has decided to call the second whirled. The individual who uses their inherent inner energy and intelligence can transform mankind. You do this with your true Buddha nature, this is why you have it. So said Amitabha."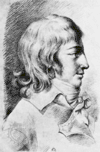 Saint-Just raises his fist and everyone in the Library comes to a point of focused concentration and I feel this energy rise within me, a tremendous surge of bliss goes through me and Saint-Just is running after me down the steps of the Library as everyone follows us out into Fifth Avenue now crowded with all those who seek an end to suffering:
"The revolution puts the torch to human consciousness, the Truth and Reconciliation Committee is to set the Library alight and illumine the planet with flames of transformation. The conflagration is the consciousness-raising of all sisters and brothers who have shaken off their habitual patterns and purified their karmic tendencies to climb up out of the mud from ignorance. You are writing the Photonic Manifesto to request these humans being, help them to come into close and trusting relationship with one another, only then can Amrita Emelline begin to generate the immense power needed to ignite the consciousness of the world.
"It is the responsibility of each human spirit to contribute towards the building of this consciousness of mankind, and revere the mother that gave birth to us all. There's nothing else to do - there is no other way out. That is absolutely what has to be done and nothing else can work."

I awaken in the Sonoran desert in May of 2003, and write down as much as I can recall. This is the eve of the Lunar eclipse and I am humbled by this offering.
Tony Peru <tonyperu@yahoo.com> wrote:
Dear Dad:
It seems that I have successfully made it through another difficult trial and prosperity beckons. I understand your concern for me and the picture that you have of my life is messy. I want to reassure you that all is quite well in my search for truth and wisdom, better than good, everything is incredible and you will soon see the fruit of my effort...
This is from Robert Browning
A minute's success pays the failure of years.
A man's reach should exceed his grasp, or what's a heaven for?
Grow old along with me the best is yet to be.
I show you doubt, to prove that faith exists.
Ignorance is not innocence but sin.
Again, thank you so much for your kind help and please, keep the faith! tony