NASA CUTS US OFF. DID ANOTHER PROJECTILE PIERCE THE SUN?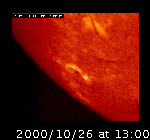 10/27/00 TRACE ANIMATION SPANNING APPROXIMATELY 10:00-24:00
Date: 10/28/00 2:54:26 AM Pacific Daylight Time
In a message dated 10/27/00 6:34:13 PM Pacific Daylight Time, ANON writes:
<< If you look and see the Streak (comet..asteroid?!?) moving from Left to Right...Now The Sat. pictures went all haywire after these?!!?!? >>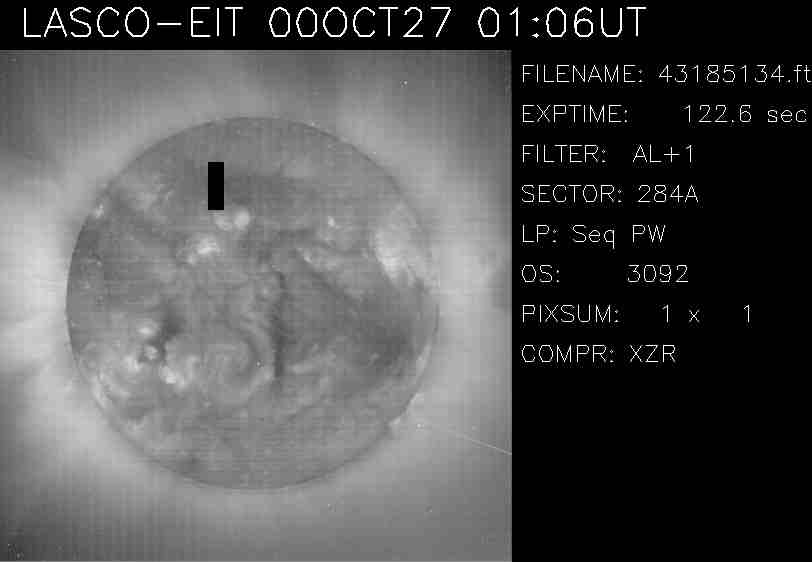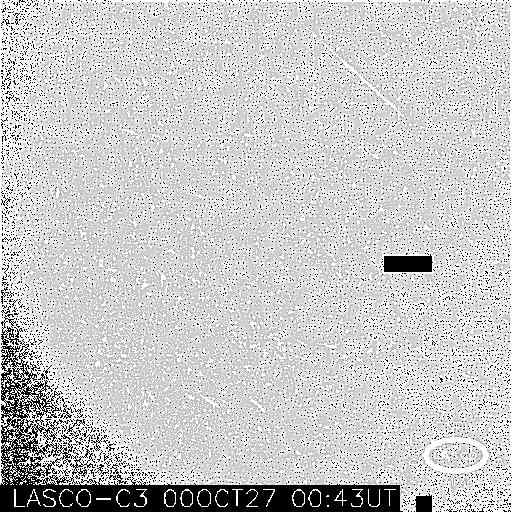 Good work! Do you [anyone] have any other supporting images for the 27th? I notice that there is nothing in the SOHO archives at:
http://sohowww.nascom.nasa.gov/data/realtime/realtime-c3-512.html
They are really cutting us off for some reason. Kent
IMAGES SENT AND ADDED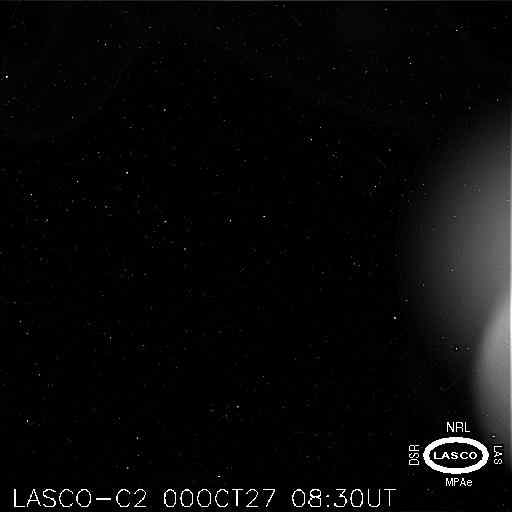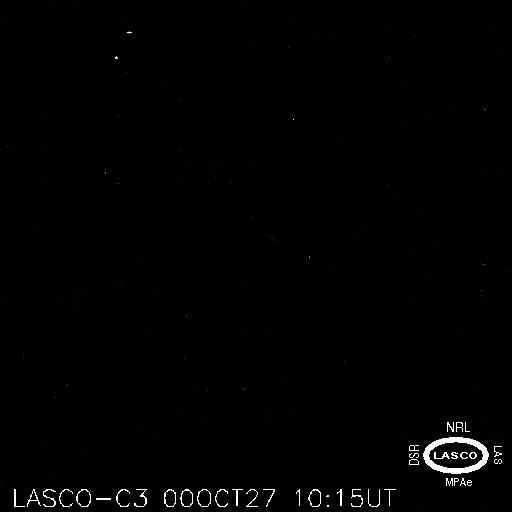 Date: 10/27/00 9:13:17 PM Pacific Daylight Time

Whatever happened up there did a number on the camera. these are the latest I could find, no c3 or c2's anywhere.. not since 10/26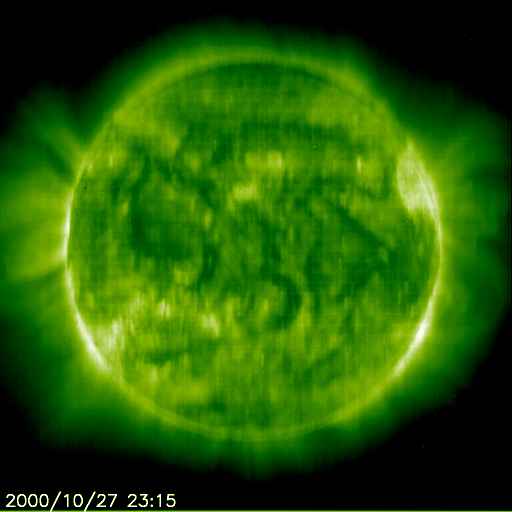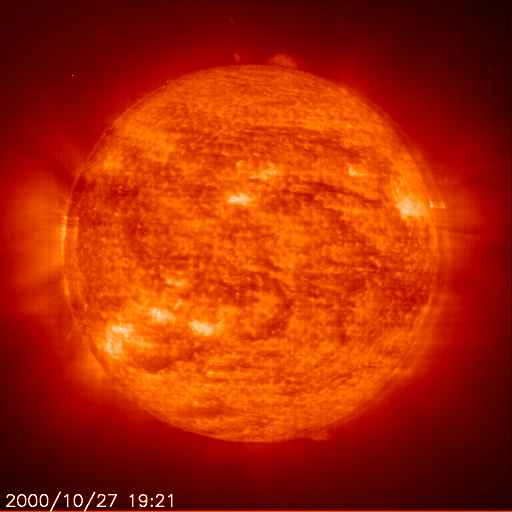 FOREBODING EVENTS ON THE 26TH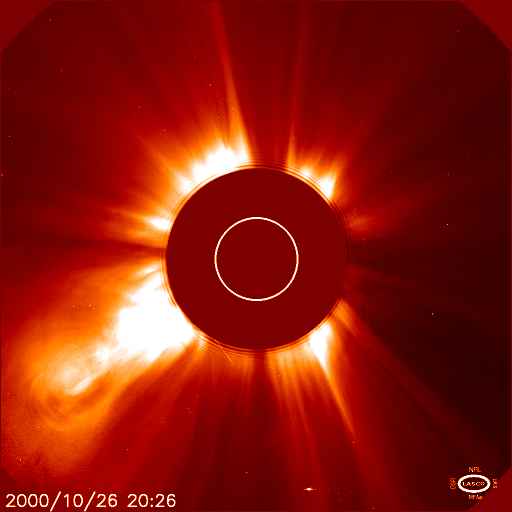 ANOMALY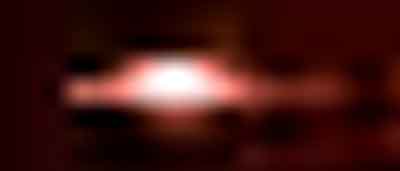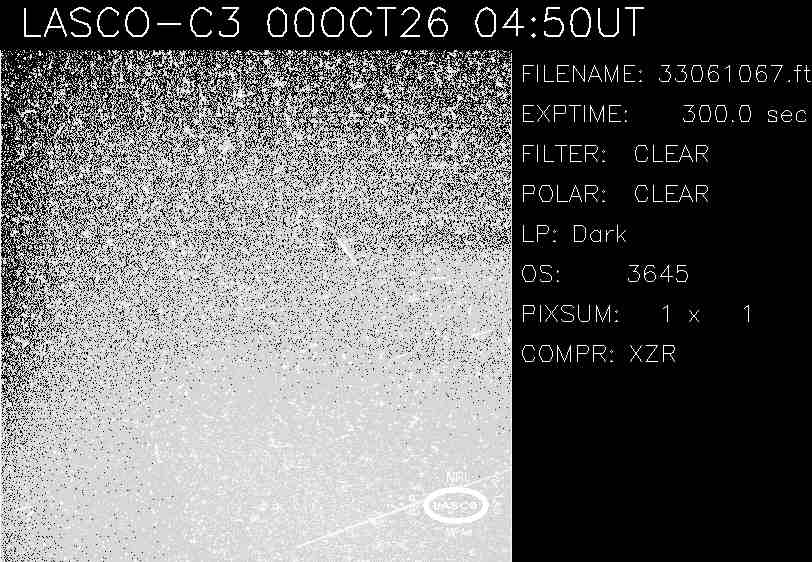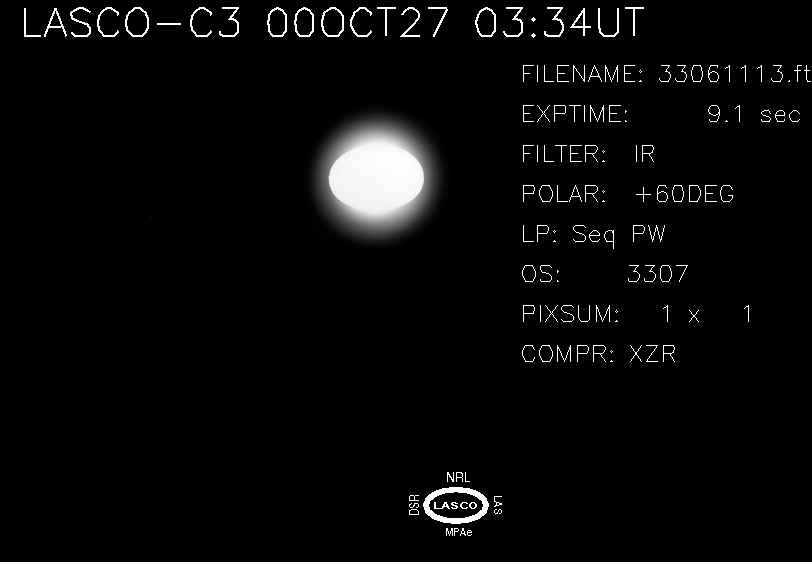 FOREBODING 25TH
Date: 10/25/00 4:27:42 PM Pacific Daylight Time
Take a look at this pic. Did the camera get knocked outta whack or are they looking for something? Can't wait to see the color pics, if they ever put em up, the beam of light just looks neat to me. I saved the pics so if they're not at the URL's give me a shout and I'll send em along. EDITOR: PLEASE SEND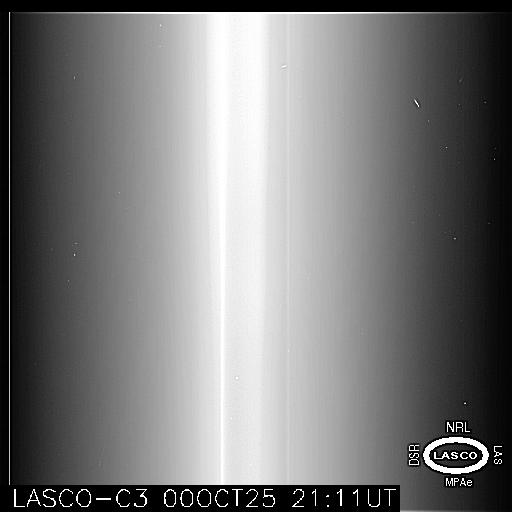 List of summary images for October 26, 2000 List of summary images for October 27, 2000
TORPEDOES FROM THE PAST
Wednesday 10/11/00 EDITOR: Once again, NASA pulls feed just prior to torpedo impact!

OCTOBER SOLAR TORPEDO

10/11/00 00:42 C3

Subj: URGENT Object headed for sun
20001011_0727 pulled feed 20001011_1006-- Okay that does it, clue, the damned object was artificial! HAPPENED THE SAME WAY ON LAST TORPEDO! After the 1998 torpedo they lost the whole freakin spacecraft--not merely glitched but gone away, remember that? Can anyone think of a phrase that rhymes with "Lockheed lizards?" I am trying, TRYING to be poetic and...nice!
Data seems available, but no release to the unwashed masses.


Comment added at 09:38 UTC on October 28: A moderate solar wind shock was observed at ACE at 09:04 UTC and will impact Earth in a few minutes time. The interplanetary magnetic field has swung moderately to strongly southwards and this will cause active to minor or major storming to occur, probably for the remainder of the day.
Subj: Re: EM disturbances everywhere
Date: 10/28/00 6:39:45 AM Pacific Daylight Time
From: cplyler@elfrad.com (Charlie Plyler)
To: BARDSQUILL@aol.com


Kent,

We have noticed in the past several days, many not before seen, signals,
pulses, bursts and background disturbances. In particular, there is
a very high amplitude, varying ULF wave form at around .002 hertz. This
equates to approximately 93 million miles for the wavelength. Could it
be possible that the sun is undergoing a change? Also check your
references concerning the earth's tilt on it's axis and compare this
with last year. It has been called to my attention the variation is
more than normal. This however has not been verified.

Enclosed is a 12 hour graph showing the .002 hertz background signal
for 10/27 and 10/28. Start time for the 27th, 04:00 UTC, stop time is
16:00 UTC . Start time for the 28th, 00:01 UTC, stop time is 12:01 UTC.

Charlie Plyler
Elfrad Group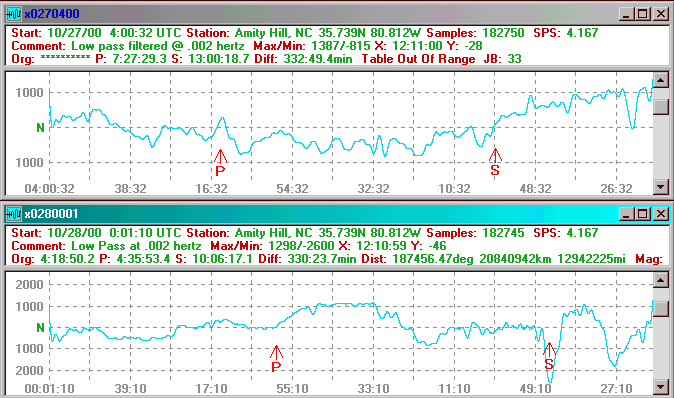 BARDSQUILL@aol.com wrote:
>
> Charlie:
>
> Getting reports of EM disturbance everywhere on the 25-27 til now. Even a
> million miles out into space. Got anything on this?